Laser cleaning machine for metal rust removal 1000w 2000w price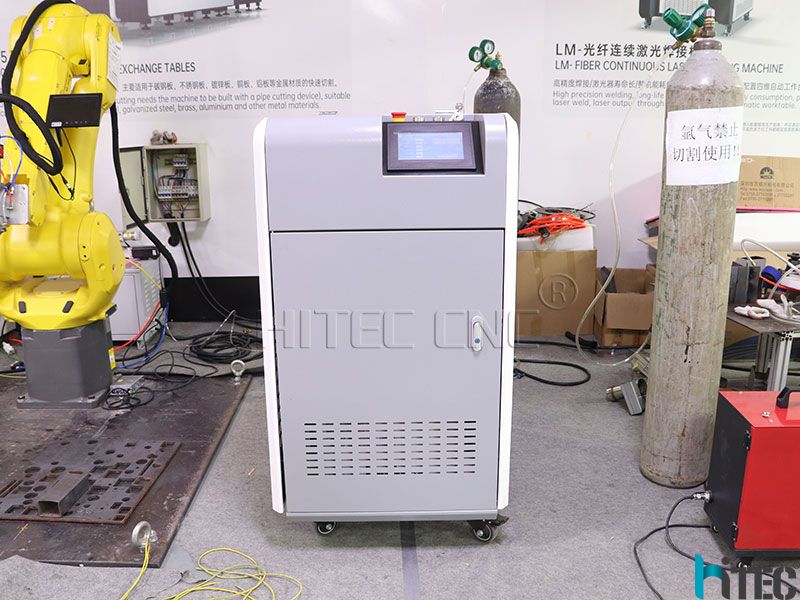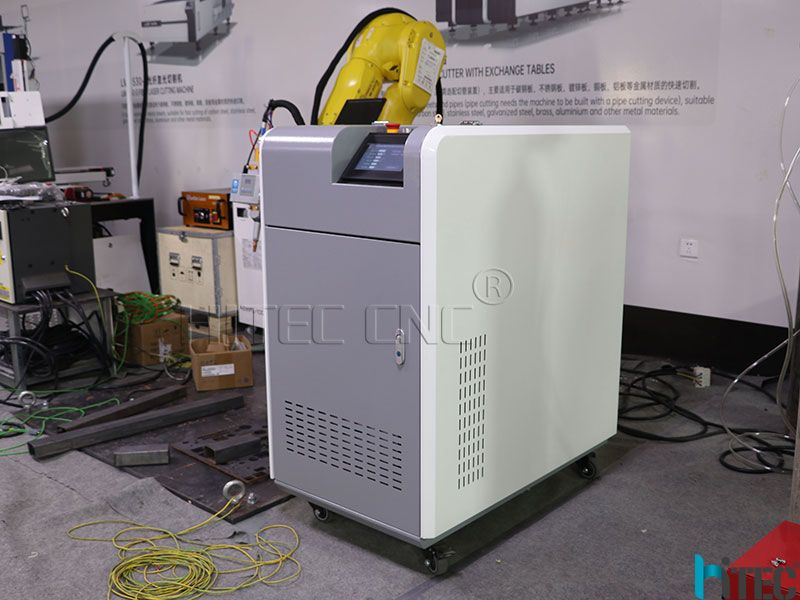 Advantage of laser metal cleaning machine
1. No consumables, no chemical pollution, no noise, energy saving and power saving.
2. No contact, no grinding, no stress, little damage to the substrate. X It can eliminate polluting particles below the nanometer level, and the cleanliness is high.
3. Optical fiber transmission, movable operation, can clean dead corners.
4. Synchronous cleaning and synchronous processing to achieve zero emissions during the cleaning process.
5. It can realize rapid cleaning of heavy pollutants and high-speed cleaning of light pollutants.
Application Industry
Laser cleaning machine is professional for metal material cleaning, coated cleaning, etc. Such as carbon steel, stainless steel, coated products, etc. It is widely used in mold industry, military equipment industry, precision machinery industry, shipbuilding and marine engineering industry, construction machinery and heavy industry, car manufacturer industry, electronic and semiconductor industry, nuclear power plant industry, building facades and cultural relics protection industry, etc.Removal of organic and inorganic contaminants such as paints, rust, primers, cutting fluids, corrosion preventive coatings, etc. Non-contact cleaning method; Minimal impact on base material; Low energy consumption and low noise level With the advantage of manual adjustable of the focus, fit curved surface cleaning, good surface cleanliness and so on.
CLEANING PERFORMANCE TABLE
Note: The following performance parameters are standard test data. Due to the complexity of the actual application, the data will vary.
Substrate

Surface

Effective focal
depth (mm)
Standard cleaning
efficiency (mm/m)
High-speed cleaning
efficiency (mm/m)

Effect

Cast iron

Severely corroded
0.08mm

>35

2000

3000

The surface is clean and the
substrate is not damaged

Carbon steel plate

Moderate rust
0.5mm

>40

1800

2400

Stainless steel

Surface oil,
slight rust

>50

2000

3000

Mold copper gear

Moderately oily,
with iron filings attached

>45

2000

2300

Aluminum plate

Oxide,
surface fouling

>35

2000

2300
Laser Cleaning Machine Parts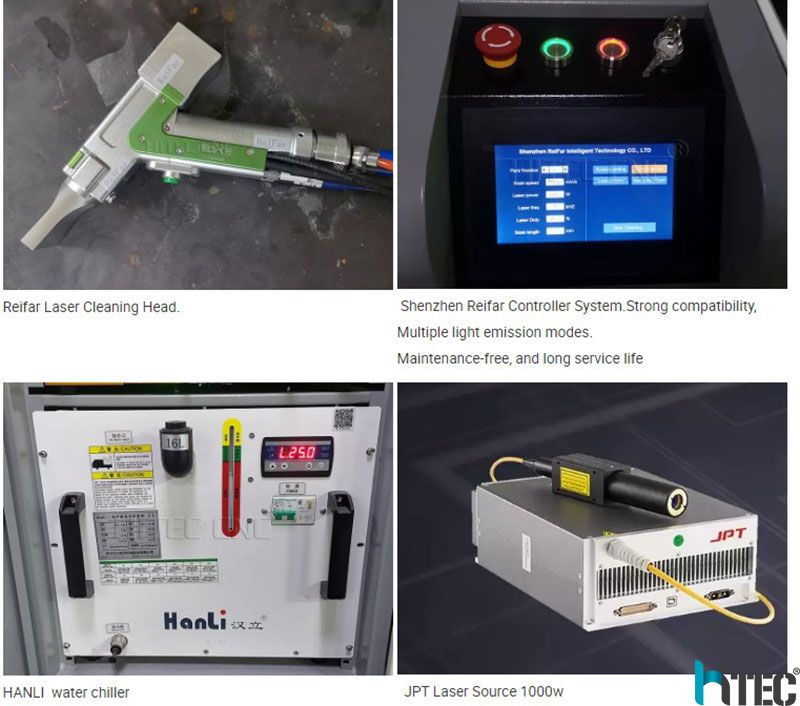 Samples Making By Laser Cleaning Machine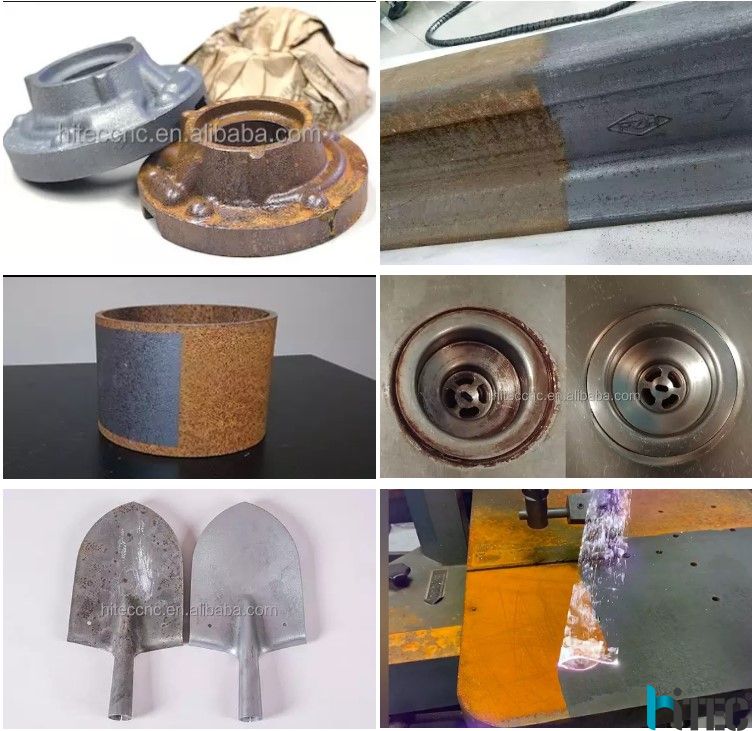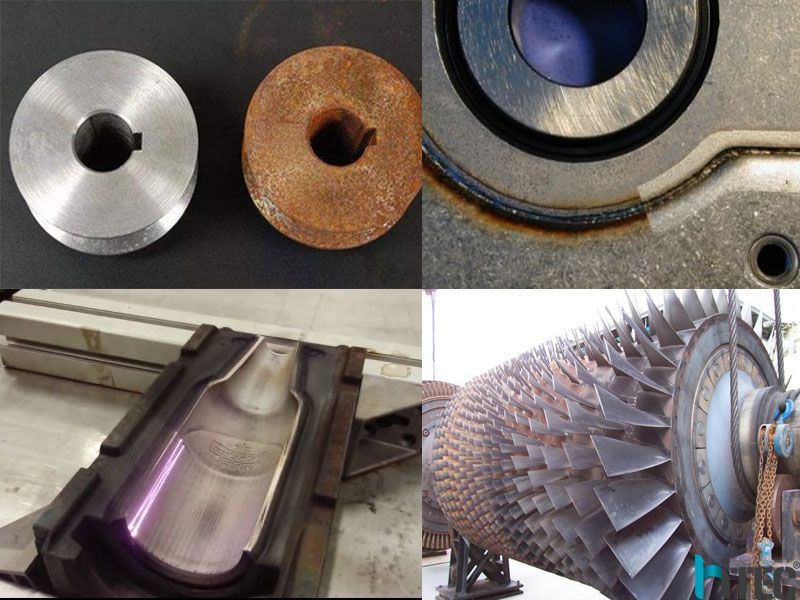 After-sales Services
1. 36 months guarantee of the whole machine.
2.Two years warranty under normal operation and maintenance,If machine parts are wrong,we will provide same spare parts for free.
3. Out of 24 months,we will charge original cost for spare parts.
4. Lifetime technical support and services free of charge.
Tag: laser cleaning machine metal rust removal machine laser cleaning machine for metal laser metal rust removal machine laser cleaning machine price 1000w laser rust removal machine price