Carmat / leather / pvc cnc knife cutting machine price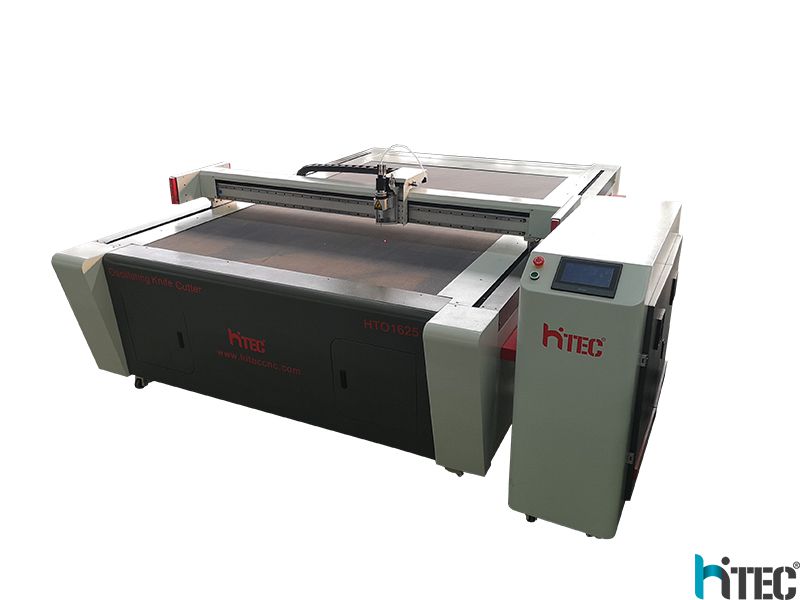 Features of carmat / leather / pvc cnc knife cutting machine
1. Imported linear guide and servo motor.
2. Hitec vibration knife realize perfect cutting.
3. It can provide a prefect set of proofing way.
4. Carmat cushion cutting machine can cut foot pad very quickly. Increase efficiency of producing leather, sponge, fabric, etc.
5. It can complete die cutting, indentation, moulding without knife mould, mould cutting machine. As a result, it can save much cost of manpower, knife mould and mould machine.

Advantages of Carmat / leather / pvc cnc knife cutting machine price
1. Adopts multiple tool heads , can be performed simultaneously vibrating knife cutting,flat knife drag cutting, creasing wheel indentation, drawing and so on. You can perform complex processing technology proofing.
2. It uses multiple safeguards to reduce the failure rate and mainte ncerate . The average failure rate of less than 3 times / year , and imported vibration cutting machine.Suitable sales regions remote places , you can reduce the number and cost of vibration machine.
3. Reserved for various maintence and channel interfaces,enabling customers to self- maintenceand repair. This model is also favored by overseas customers, one of the main.
4. Equipped with infrared security devices , can effectively protect the safety of the operator.
Application
1.Cardboard----Color box packaging, paper bag, creative sample---- Drag tool, oscillating knife, creasing tool
2.Corrugated board----Color box packaging, carton, POP display stand---- Oscillating knife, creasing tool
3.Honeycomb board----Protective packaging, display stand, creative works---- Oscillating knife, V-cut tool
4.Grey board----Gift box, packaging, file storage box---- Oscillating knife, V-cut tool
5.ABS----Packaging, display stand POP billboard---- Drag tool, router
6.Foam material----Package lining, protective packaging,sandwich material---- Drag tool, router
7.Plastic board----Gift box, file, light box AD display---- Drag tool, oscillating knife
8.PP plastic hollow plate----Packing box, fender display stand---- Drag tool, oscillating knife
9.Kraft paper computer proofing machine----Packing box Packaging bag Business card Folder Label----Drag
10.Non-woven computer proofing machine----outer packaging cloth packaging cloth bag----round knife
11.Silicone paper computer proofing machine----food packaging barbecue packaging Hongpei packaging----round knife
12.Paper Computer Proofing Machine----Paper Bag Carton Paper Cup Envelope Paper Molding----Drag
13.EVA material computer proofing machine----packing box Inner packing----vibrating knife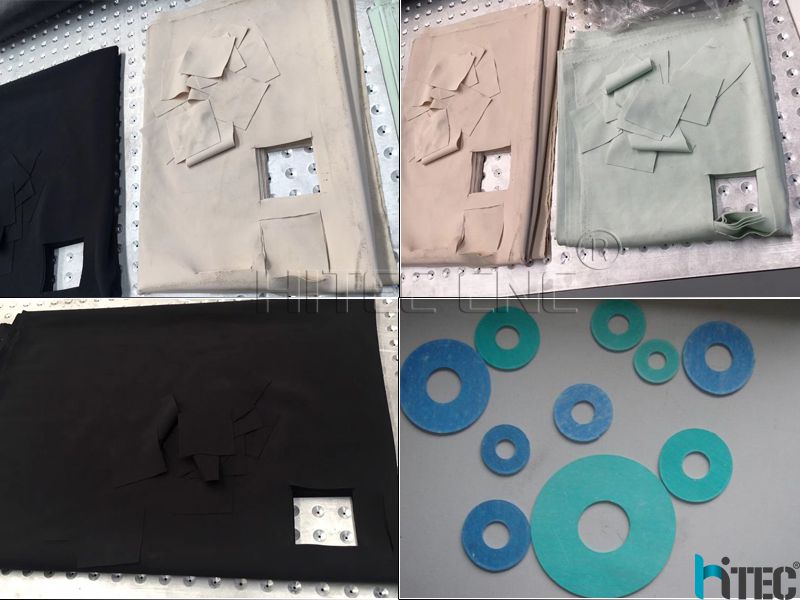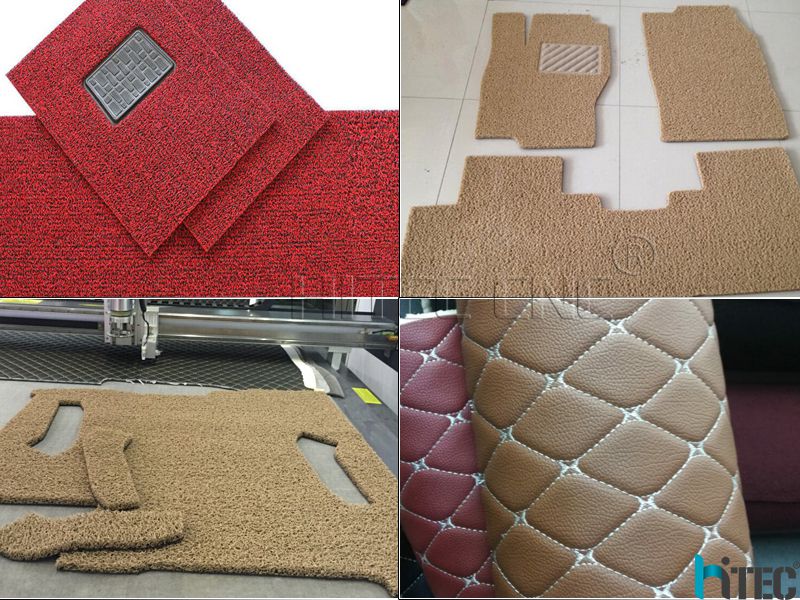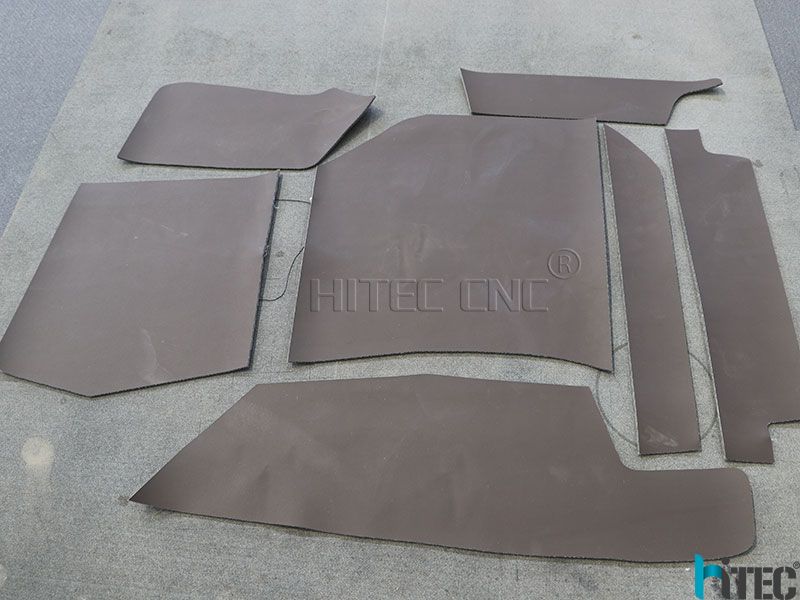 Parameters
Brand

HITEC CNC

Effective working area

1600x2500mm

1800x2500mm

2100X2500mm

Multi-head optional

Double head optional efficiency doubled, double gantry optional, double head mutual shift optional, length can be customized

Multi-function tool

Vibrating knife full cutting, high power active round knife, camera positioning cutting, edge finding cutting, cursor positioning, drawing line mark etc

safety devices

Safety devices use infrared sensing, safe and reliable

Cutting speed

200-2000mm/s

Cutting thickness

≤50mm Other thicknesses can be customized according to the material

Applicable materials

Wire ring, sponge composite, XPE, EVA, microfiber, soft glass, silicone, rubber material etc

Material fixing method

Vacuum partition adsorption

Transmission port

Network port

Transmission system

Yaskawa servo motor, linear linear guide, timing belt, lead screw

rated power

11kw

Rated voltage

380V±10%/220V±10% Optional

Control System

Chinese and English LCD touch screen

Operating environment

Operating environment Temperature 0-40°C Humidity 20%-80%RH

Optionalsoftware

Automatic nesting software, leather identification, marker cutting system, cardboard entry software

Support file format

AI、PLT、DXF、CDRetc

Overall size

3570x2290x1165mm

3570x2500x1165mm

3570x25800x1165mm

Price Range

$1,3800--$2,5000
Details Parts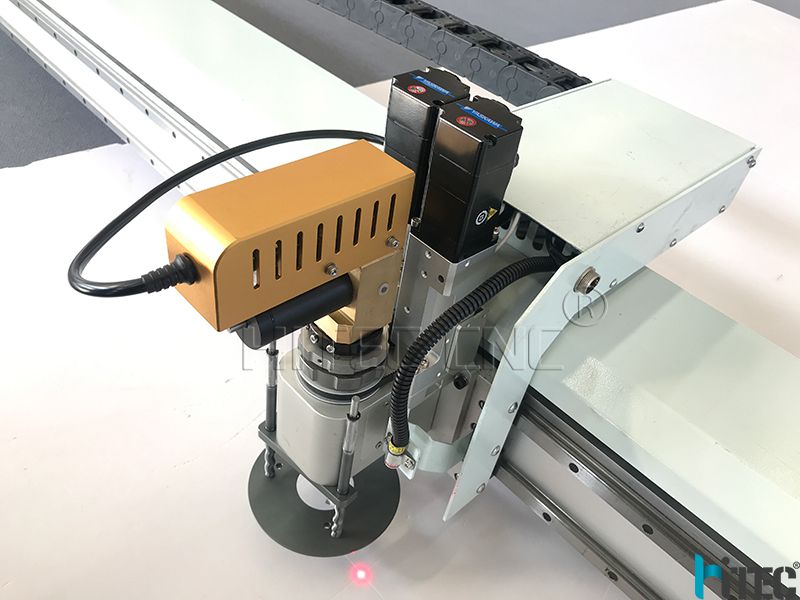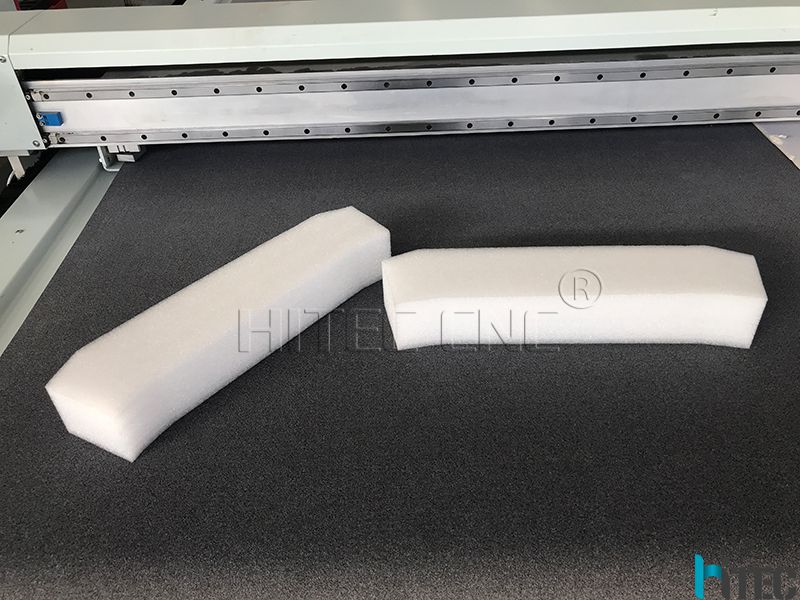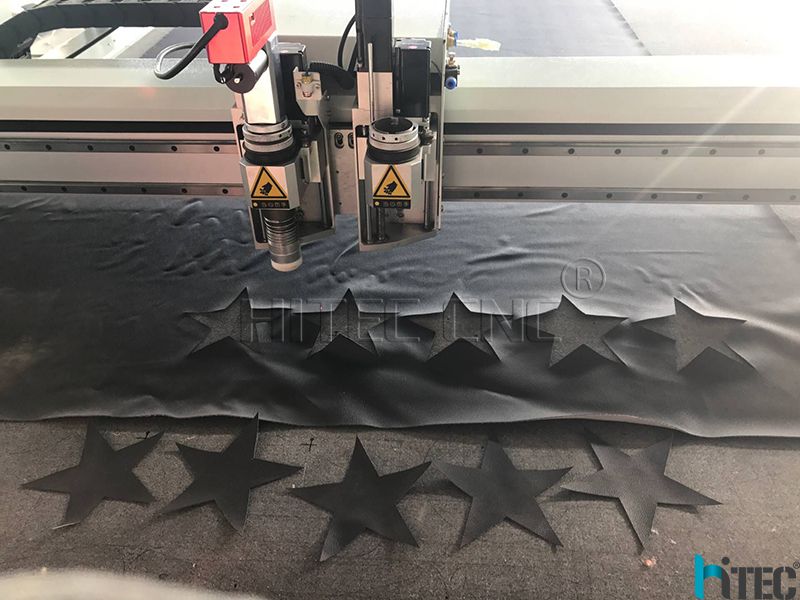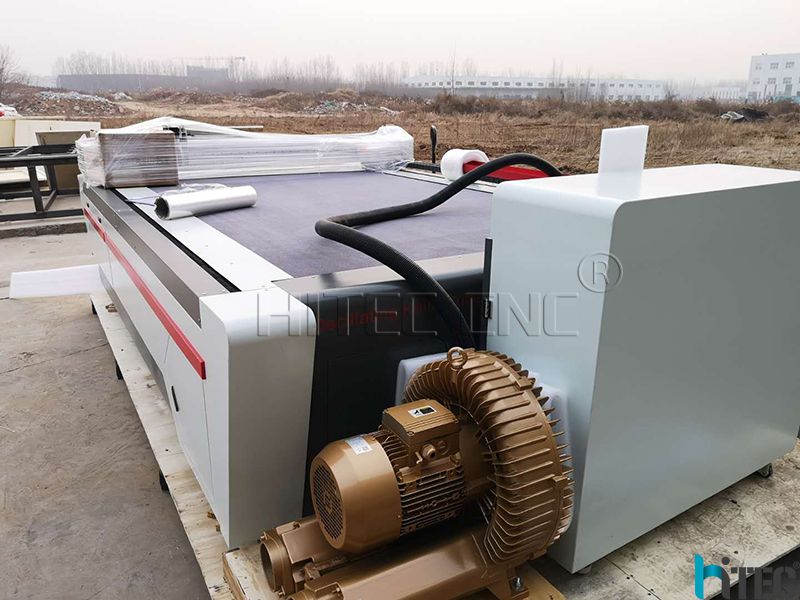 Our After Sales Service
1.Two year free warranty(except consumable parts), main parts are free of chargewhen problems happened because of quality problem during this period.
2.Life time free maintenance service.
3.Consumable parts(like blade, table cover) alway supply at cost price when needed.
4.A free operation training in our factory, and if don't have enough time, we will send a detailed training video.
5.24 hours online service, free technical support with different languages.
6.Door to door technical support when needed.

Our Hitec Company
Established in the year 2002,An ISO 9001 Firm.We are manufacturer and deverlops of the high technology machines.Hitec products are used in a wide variety of industries,markets and applications thoughout all over the world.Hitec is highly committed to offering the most advanced,capable and efficient manufacturing technology backed by unsurpassed service and support.
We offer cnc wood router,cnc laser,cnc plasma,cnc oscillating knife cutter.
Cnc Laser inclued :co2 laser cutting machine,metal laser cutting machine,fiber laser cutting machine,metal&nometal laser cutting machine,fiber laser marking machine,co2 laser marking machine ect.
Our offered range of products has ISO standard,CE standard,FDA standard.We are able to supply to all over the world with High Quality,Professional Service,High speed cnc router,cnc laser,cnc plasma and cnc parts.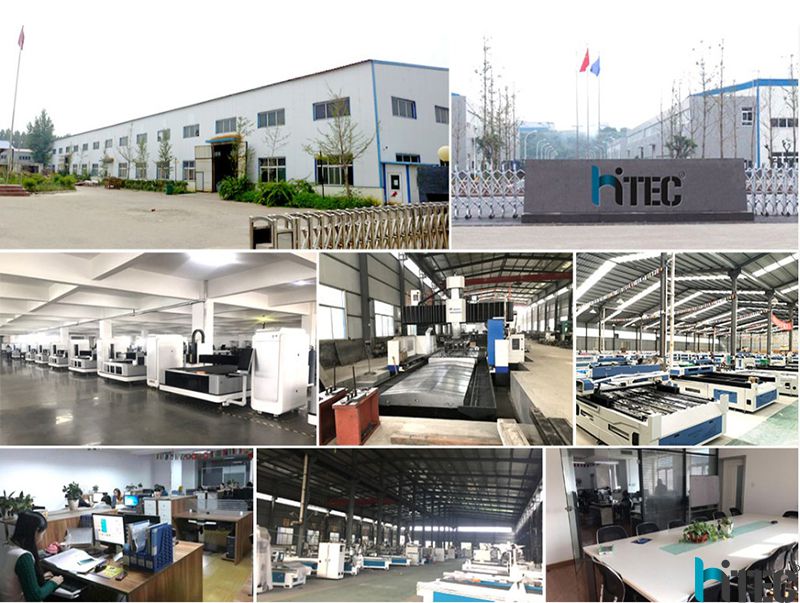 Tag: car carmat cutting machine cnc knife cutting machine cnc cutting machine for pvc pvc cnc knife cutting machine cnc oscillating knife cutter price leathe cutting machine pvc cnc cutting machine