Digital Fabric Oscillating Knife Cutter Plotter Machine For Sale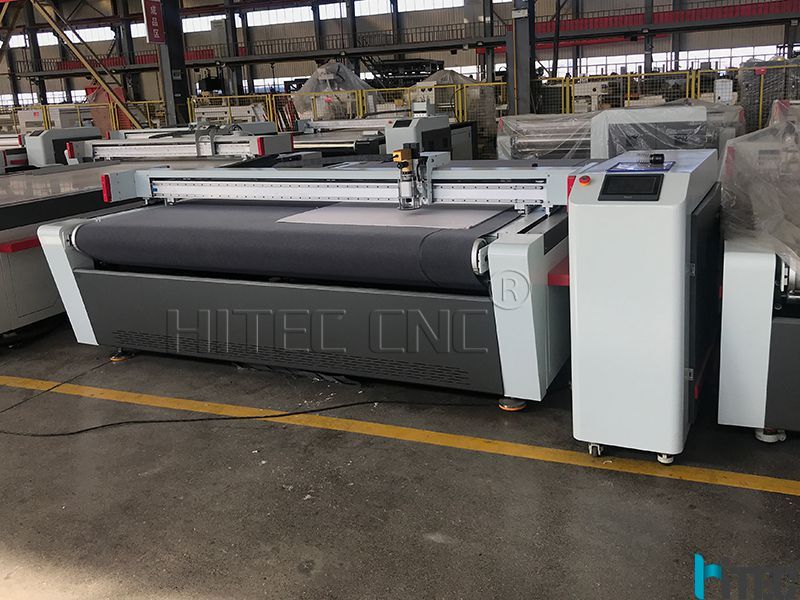 What you should to know before you choose the Digital Fabric Oscillating Knife Cutter Plotter Machine?

* Cutting precision
The precision of Digital Fabric Oscillating Knife Cutter Plotter Machine For Sale that every mechanical manufacturer can provide now is about ±0.2mm,there should be a complete procedures for test fiberglass cutting accuracy before delivery.Through testing, we can fully grasp the flatness of the cutting platform and the synchronization control level of the control system
* Cutting speed
After meet the demand of fiberglass cutting precision then we can talk about with the cutting speed,
HITEC CNC
fiberglass knife cutting machine adopt Japan Yaskawa servo motor and driver, provide optimum cutting performance and fast, accurate results.
* Automatic layout optimization
Our fiberglass fabric cutting machine operation simple, easy to understand and not complicated,the graphics library should be more flexible and AutoCAD graphics also can be used in typography.  
* Easy maintenance
The machine is equipped with I/0 signals and sensors,if the some device of the fiberglass cutting cnc machine meet problem,you see the I/0 signal state on the LED screen,it is more convenience and easy to find fault and replace the parts.
* Saving consumption
Our fiberglass oscillation cutting machine with fast cutting speed anf high cutting precision,save time,save labor and save cost.machine cutting with knife blade,no burn no smoke is good to the environment protection .
* More safe for operation
Equipped with infrared security devices , can effectively protect the safety of the operator

Application
Digital Fabric Oscillating Knife Cutter Plotter Machine For Sale can process fabric,knitting vamps, non-woven, leather, rexine, cotton, felt, silk, lace, polyester, fleece , soft shell,jeans,alcantara,neoprene ,Corrugated board, cardboard, white board,gray board, sticker, PVC film,
foam
board, artificial leather, leather, gasket,sponge, Prepreg,acrylic, honeycomb board, fiberboard, epoxy resin board, organic glass, car mat, fiber,composite material and other soft materials, etc.

Features
1. Imported Taiwan square linear guide and Japanese servo motor ensure high accuracy, fast cutting speed and stable
working performance.
2. Whole machine is welded with thick square seamless steel structure and treated with high temperature, ensures
high accuracy, no deformation and super long service life
3. The whole piece aluminum platform is honeycomb structure, not easy to deform, sound-absorbing, etc.
4. AOL digital cutting machine was designed easy to install, set-up and operate.
5. Being equipped with infrared sensor and emergency stop devices, guarantees safety.
6. Cutting by knife not laser, no air pollution , no burnt edge, cutting speed is 5-8 times faster than laser cutting machine.
Parameter for oscillating knife cutter machine
Parameter/Model

HTO-1325

HTO-1625

HTO-2030

Multi-functional Cutting Head

Replaceable oscillating knife, half knife, full knife, oblique knife and creasing wheel etc.

Tools configuration

Various cutting tools, creasing wheels, pen, cross positioning laser

Safety

High sensitivity infrared induction (optional)

Moving Speed

Max. 1200mm/s

Cutting Speed

Max. 800mm/s(please set the speed according to the material)

Material Applicable

Corrugated paper,non woven fabric , PVC expansion sheet, KT board, foam board, grey paperboard,
cardboard, vehicle sticker, adhesive sticker etc.

Cutting Depth

Max 50mm (depends on the material)

Material Fixing Method

Strong power vacuum absorption and intelligence Partition

Resetting Positioning Accuracy

Max 0.01mm

Mechanical Precision

Max 0.02mm

Drive System

Steel Simultaneous Belt, AC Panasonic servo motor. Linear guide rail

Control System

digital oscillation control systerm

Display

English LCD touch screen

Data Transmission

Ethernet

Command

HP-GL compatible format

Buffering Capacity

Standard--4GB

Rated Power

11KW

12KW

14KW

Max Working Size

1300*2500

2500*1600

3050*2050

Rated voltage

380V

Body dimension

2241*2152*1235mm

3391*2723*1235mm

3891*3173*1235mm

Hitec Cnc Option :
- machine size can be customized according your request
- auto feeding system
- multi function cutting head
- auto nesting cutting software
- CCD camera visual cutting system
- Projector cutting system
Smples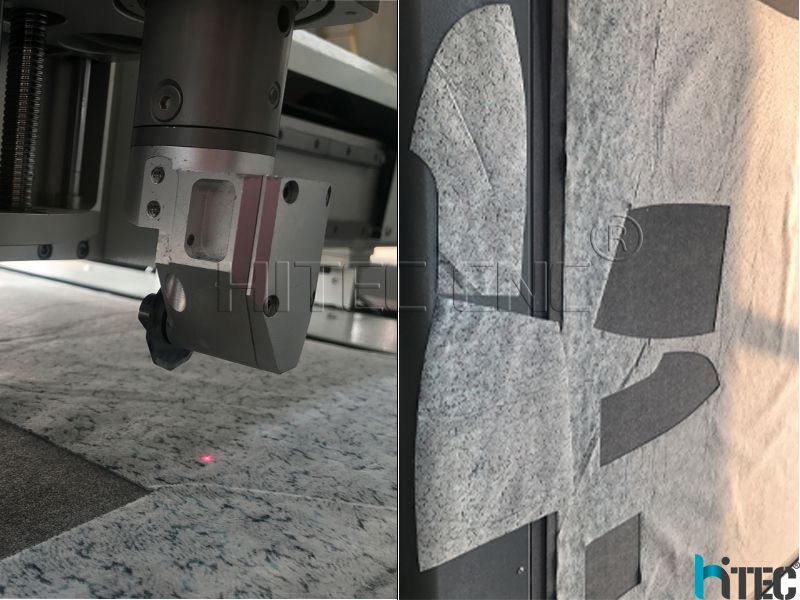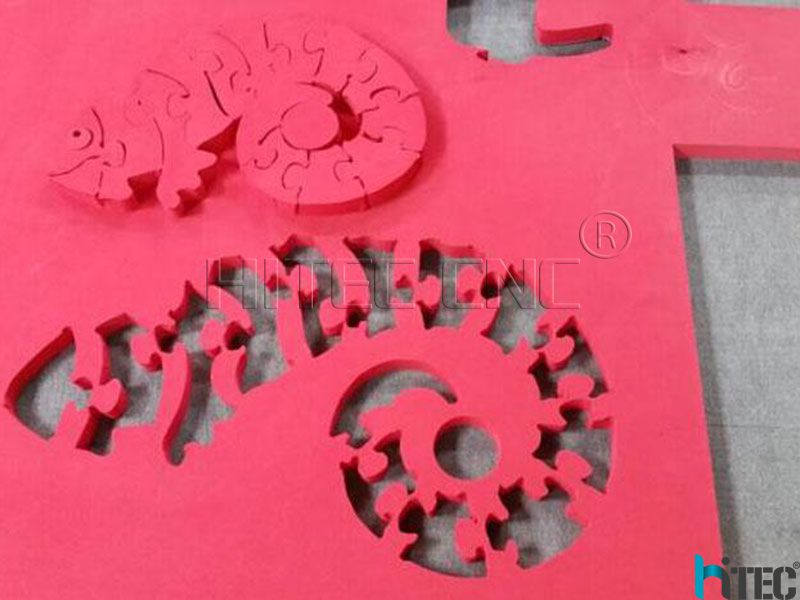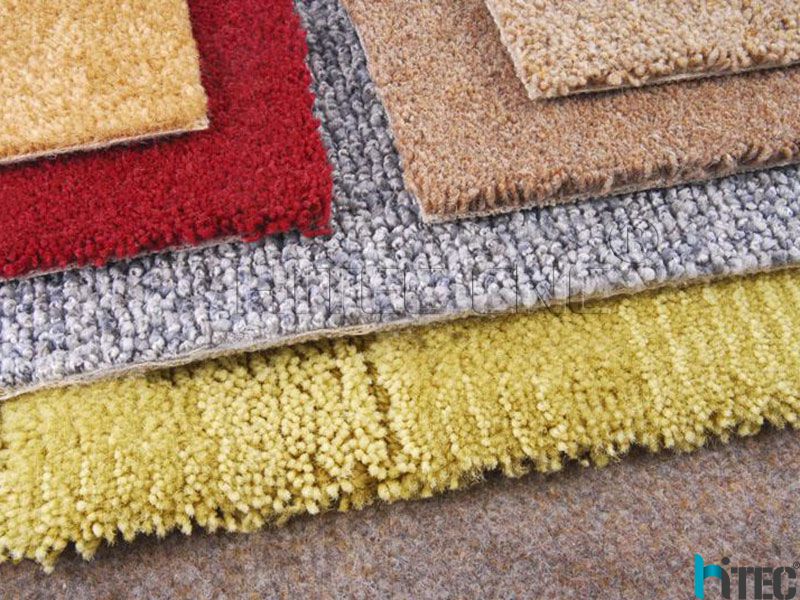 Machine Shipping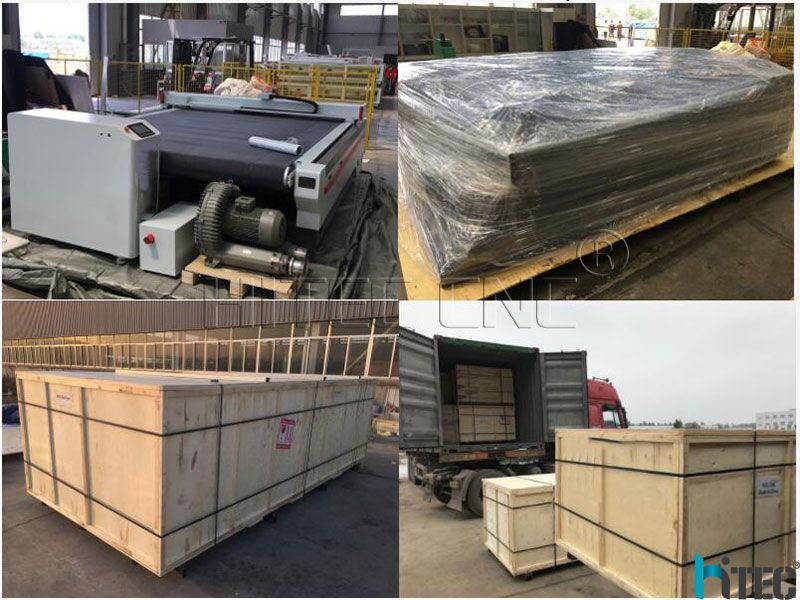 After Sales Service

2 Years whole machine guarantee
Tag: fabric oscillating knife cutter digital oscillating cutter plotter fabric oscillating cutter for sale osillating knife cutter for sale oscillating knife cutter plotter