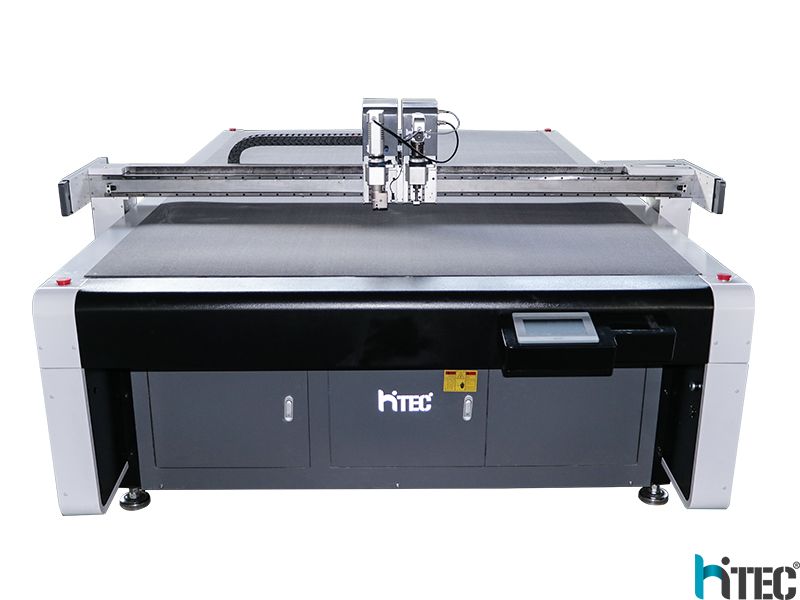 What's digital tool cnc cutting machine?

Osicllating tool cutting is an advanced manufacturing technology, it applies high-frequency vibration to the conventional cutting tool in various driving forms (such as motor drive, high pressure gas drive, etc.), so that the tool and the workpiece have intermittent contact, to achieve the purpose of cutting products and high-precision customization.

The oscillating knife cutting machine is mainly aimed at the cutting of flexible materials and semi-rigid materials.
Compared with ordinary cutting, oscillating tool cutting adopts the manufacturing form of multi-functional mold integration. In addition to the adjustable cutting force, it can also reduce cutting heat, facilitate tool replacement, and synchronously collect cutting chips. Therefore, It has the advantages of high quality cutting surface, stable processing and high production efficiency.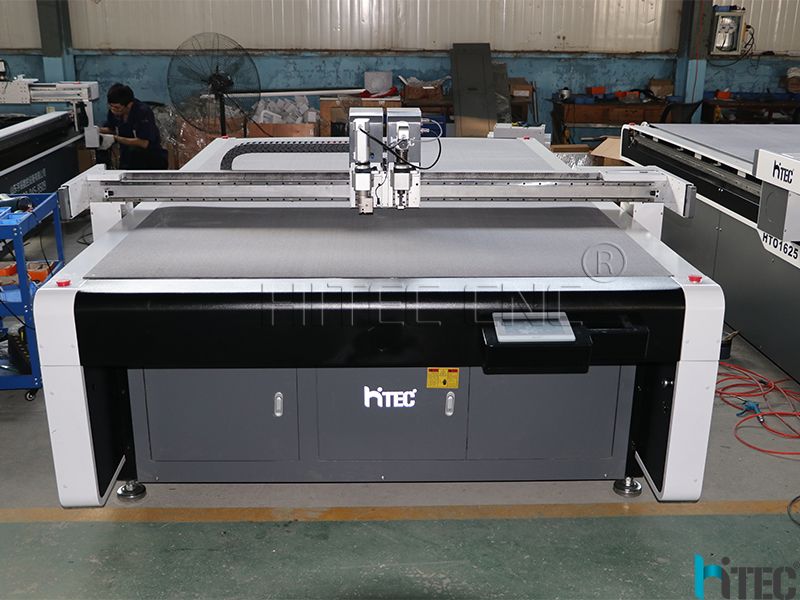 Advantage of digital tool cnc cutting machine:
1. High-speed control system
Adopting a high-speed motion control system with independent intellectual property rights, the system upgrade and maintenance are not controlled by a third party, the later maintenance is convenient, and the reliability is high. It is convenient to customize special programs and perform remote upgrades for users' individual needs.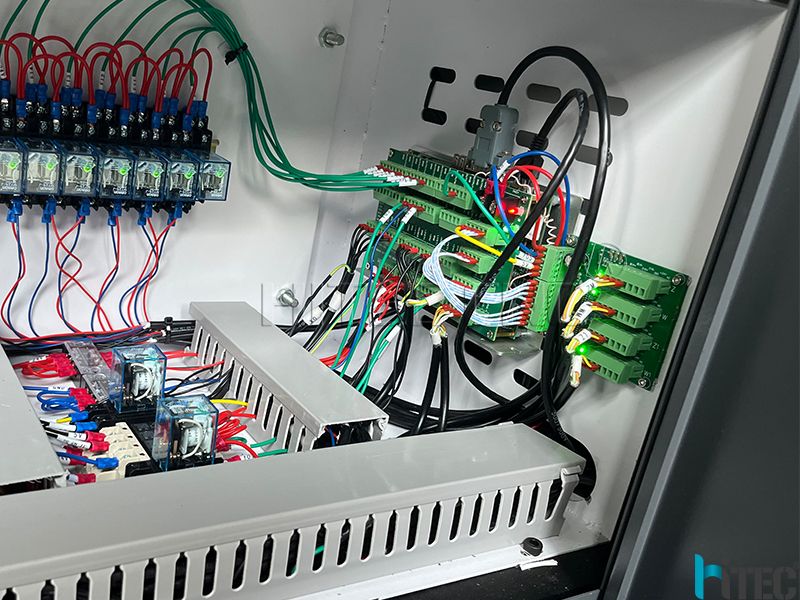 2. Adopted gear and rack transmission, high precision, strong bear load, can be used in continuous production.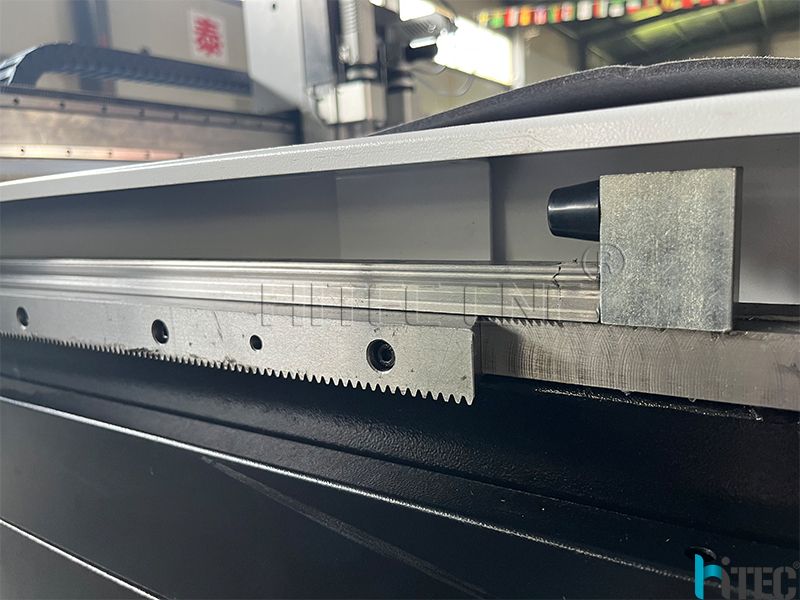 3. Fast speed with Japan Panasonic servo motors, high efficient and labor-saving.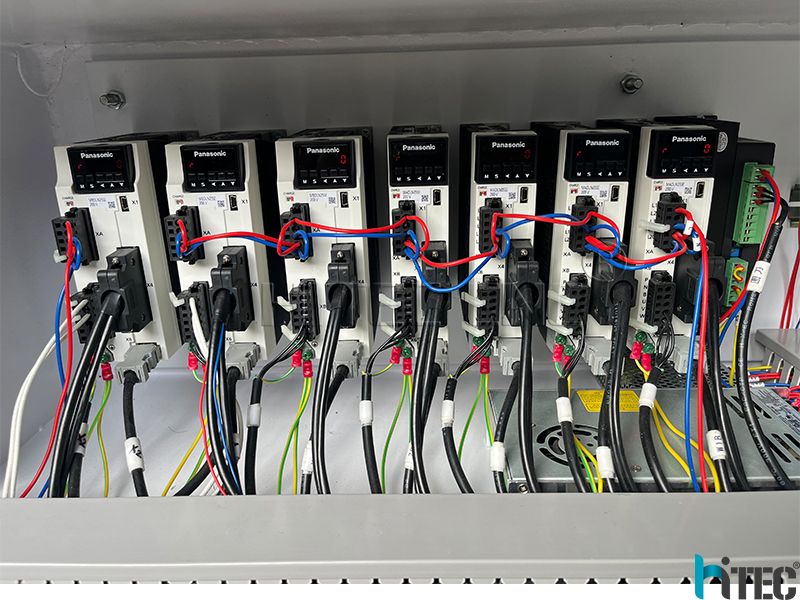 4. Using the network interface, the transmission speed is fast and the distance can be long. One computer can control multiple devices (the computer can be replaced at will), and the PCI interface is more stable and convenient.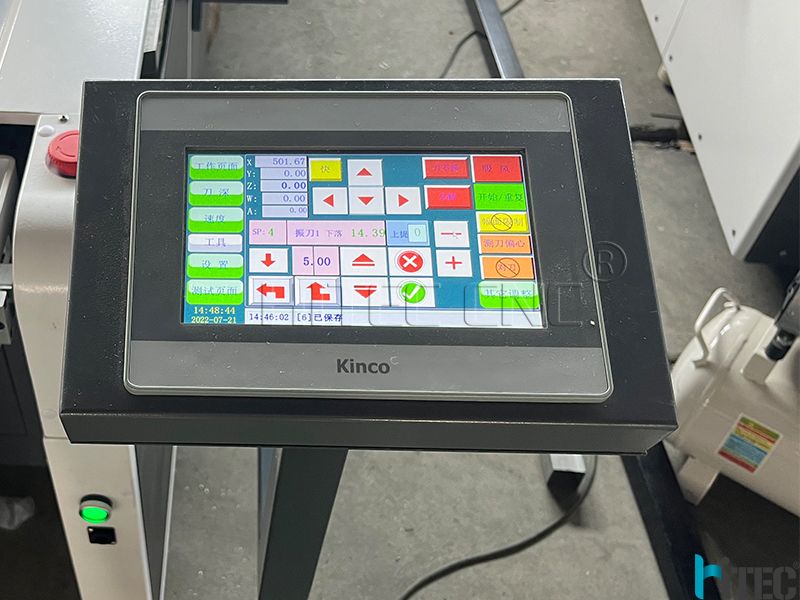 5. The energy-efficient zoned vacuum adsorption system ensures that the material can be fixed optimally. The machine table adopts one-piece grinding aluminum honeycomb panel, which has good air permeability, high precision, durability and not easy to deform.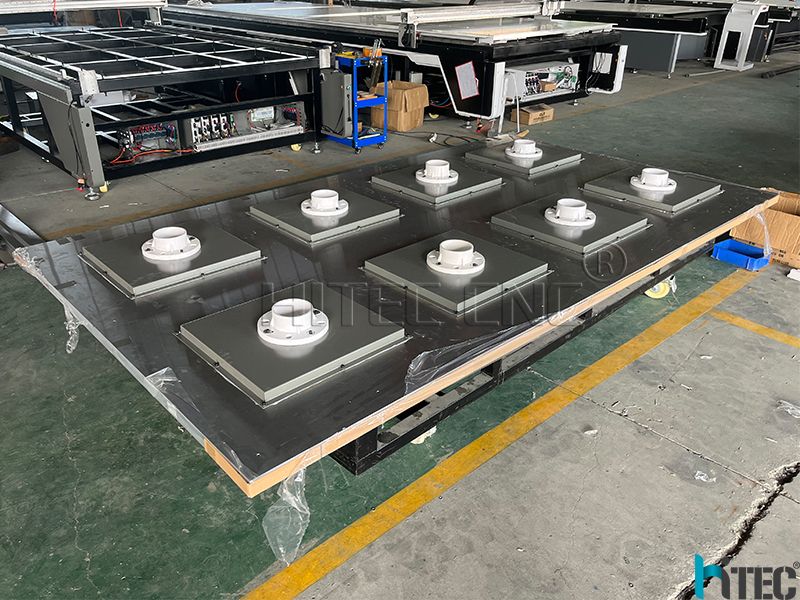 6. Modular structure design
Adopting the international advanced replaceable head design concept, the tool head is not fixed and welded, and it can be easily replaced and added with different functions according to the actual work needs and the expansion of the business scope, to solve the problem that the fixed integrated tool head cannot be added and upgraded due to new requirements.
Compared with the pneumatic handpiece, it also solves the problem that the pneumatic pressure cannot be constant due to fluctuations in temperature and time.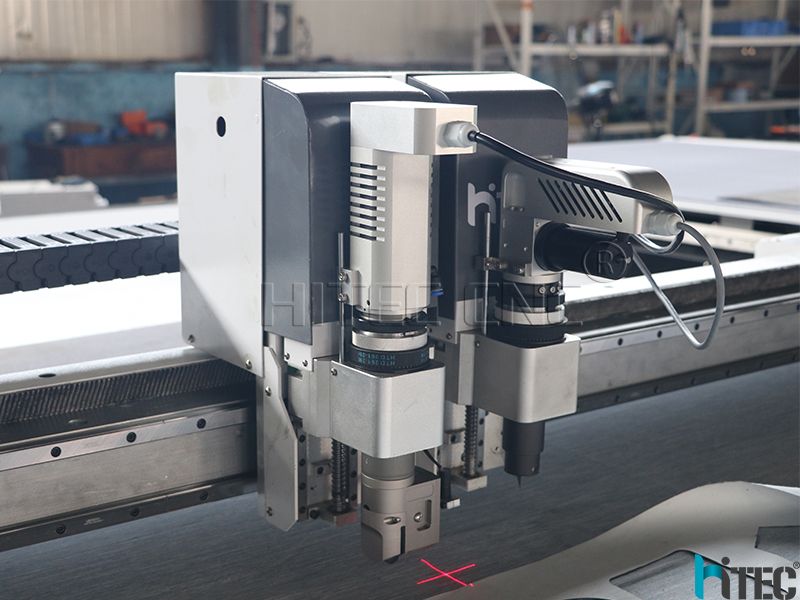 Technical Parameter of digital tool cnc cutting machine:
Model

HT01625

HTO1625 (auto feeding)

Working area

2500×1600mm

1300*900mm

2500×1600mm

Machine size (mm)

3450×2300×1250

2250*1600*1250

3600×2300×1250

Rated power

11KW

11KW

Fixed mode

flat plate table

Auto feeding type table

Multifunctional head

Swiss imported knife: with vibration full cutting, vibration half cutting and cursor location function.

Tool configuration

Multiple cutting knives

Safety device

Using infrared sensors, responsive, safe and reliable.

translational velocity


800-1200mm/s

Cutting speed

200-800mm/s(according to different cutting materials)

Cutting thickness

≤22mm(according to different cutting materials)

Cutting materials

Leather, all kinds of clothing flexible material, Sponge composite leather, PVC, soft glass, Silicon, rubber

Repeated accuracy

≤0.1mm

Capacity

2GB

Transmission system

imported(Digital servo motor, linear guide, synchronous belt, ball screw)

Instruction system


HP-GL compatible format

Voltage

380V±10%

Other configuration

Japanese Panasonic servo motor,Germany imported conveyor belt, vacuum table, auto feeding, Taiwan Hiwin rail, 7.5kw vacuum pump



Application industry of digital tool cnc oscillating knife cutting machine:



The products that can be processed by the oscillating knife cutter are mainly flexible materials and semi-rigid materials.
Flexible materials mainly refer to: paper, leather, cloth, packaging textile fabrics and composite materials.
Semi-rigid materials are mainly corrugated board, composite board, PP hollow board, KT board, epoxy board, acrylic, EVA, foam, nylon, ABS, pu and other non-metallic sheets.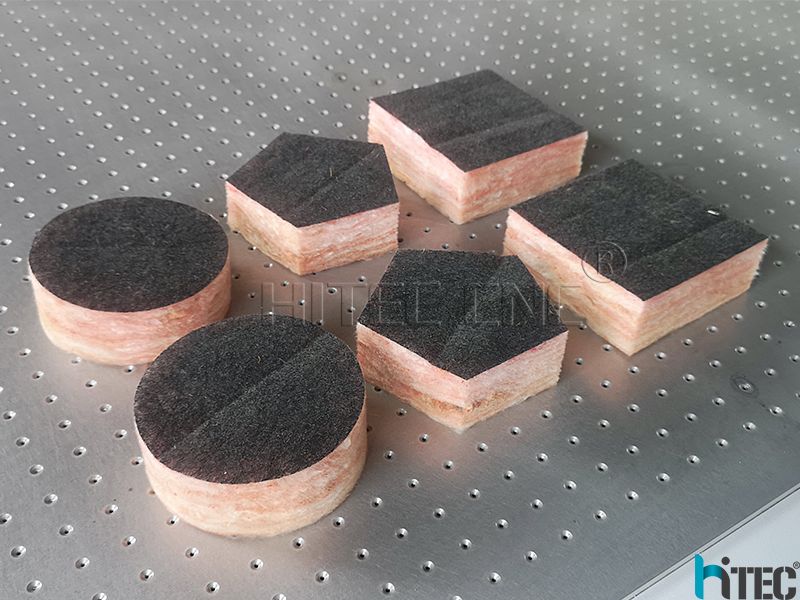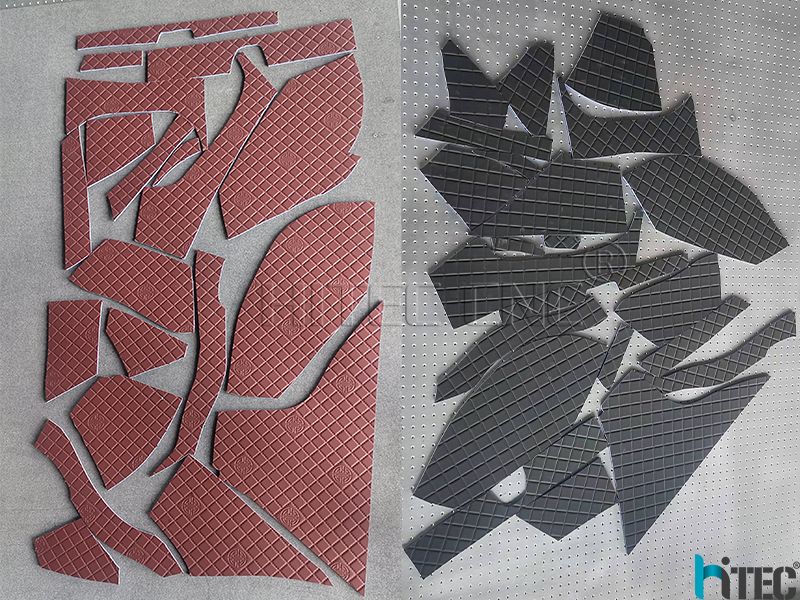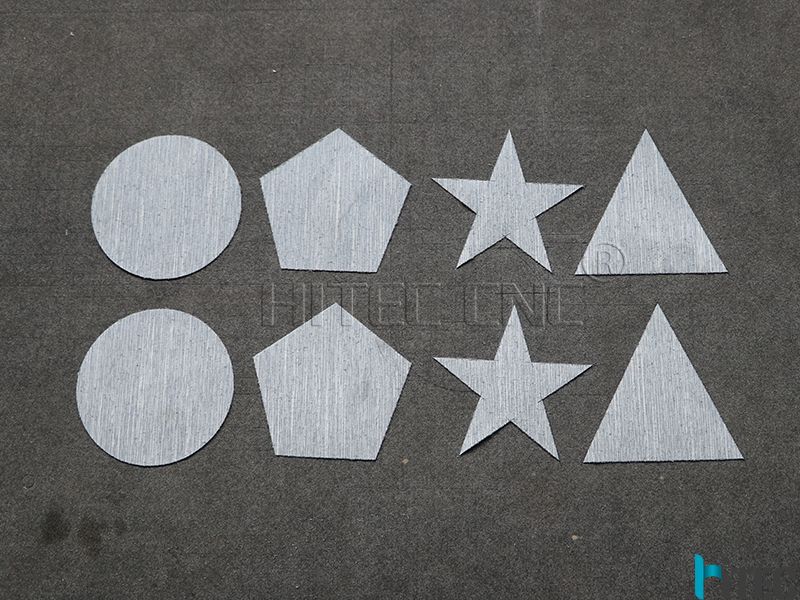 Tag: cnc oscillating knife cutting machine cnc oscillating knife cutter cnc cutter tablecloth cnc cutting machine digital cnc cutting machine soft glass cutting machine