Portable 5w UV JPT fiber laser marking machine for plastic glass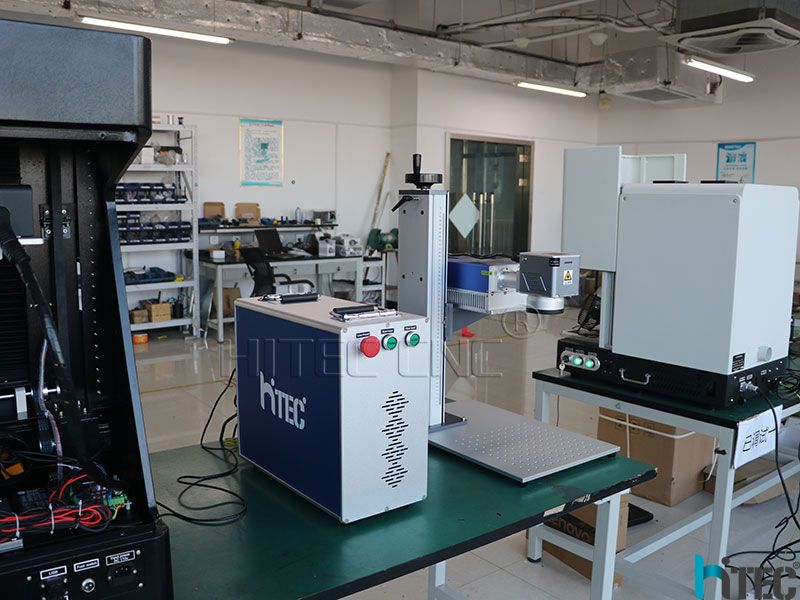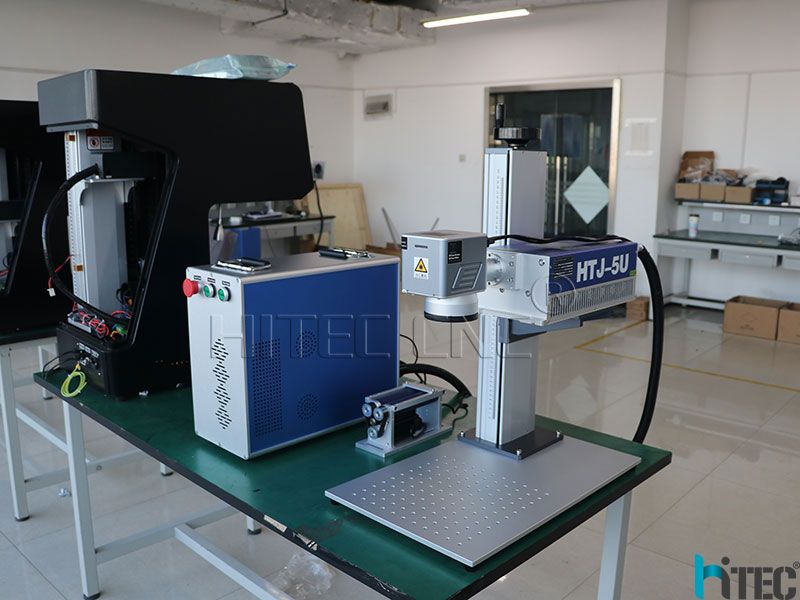 Product description
UV laser marking machine belongs to a series of products of laser marking machine. It is developed with 355nm uv laser. Compared with infrared laser, the machine adopts third-order intracavity frequency doubling technology. The mechanical deformation of the material is greatly reduced and the thermal influence of processing is small. The reaction mechanism of UV laser processing is realized by photochemical ablation, that is, relying on laser energy to break the bonds between atoms or molecules, making them gasify and evaporate into small molecules. The focusing spot is extremely small, and the processing heat affected zone is very small, so it can be used for ultra-fine marking and special material marking.
Product Applications
With the rapid development of laser equipment and the increase in the power of UV laser marking machines, UV laser marking machines have been applied to the high-end market for ultra-fine processing, and the surface of packaging bottles for iPhone, cosmetics, medicine, food and other polymer materials marking; flexible PCB board marking and scribing; silicon wafer micro-hole and blind-hole processing; LCD liquid crystal glass, glassware surface, metal surface coating, plastic buttons, electronic components, gifts, communication equipment, building materials, etc. an area.
Most materials can absorb UV laser, such as consumer electronics, mobile phone parts, LCD screen engraving QR code and trademarks, ceramics, sapphire sheet, capacitive touch screen ITO etching, etc. can be used for UV laser marking machine.
Advantage of UV laser machine
1. The uv laser not only has good beam quality, but also has a smaller focusing spot, which can realize ultra-fine marking; it has a wider range of applications.

2. Due to the small focusing spot and the small processing heat affected zone, the uv laser can carry out ultra-fine marking and special material marking. It is the first choice for customers who have higher requirements on the marking effect.

3. UV laser has a very small heat-affected area, no thermal effect, and no material scorching problem; fast marking speed and high efficiency; stable performance of the whole machine, small size, low power consumption and other advantages.
Parameters
| | |
| --- | --- |
| Laser Power | HTJ-5W |
| Operating language | English, French, Spanish, German, Chinese, Russian, Arabic, etc. and corresponding input methods |
| Management rights | multi-user rights management |
| Optoelectronic type : | support 15N for NPN or PNP signal input |
| Operating system : | Embedded Linux system kernel, anti-virus |
| Coding mode : | static coding, analog speed coding, encoder speed coding |
| Reserved signal : | print start, print status, print completion, fault alarm |
| Coded fonts : | support SHX and TTF fonts and CSF fonts independently developed by our company |
| Variable type code : | serial code, time code, TXT file import, scan gun read code |
| Multi-port coding : | support 4 external trigger signals, each signal can spray different files separately |
| QR code types : | QR codes, DA codes, and dozens of types of barcodes or QR codes |
| Code area and focal length (mm) | Lenses 110 x 110/fd160, 150 x 150/fd210, 175 x 175/fd254, 200 x 200/fd290, 220 x 220/fd330 Laser Galvanometer standard positioning red light focusing function |
| Operation | WYSIWYG 8 inch color touch screen, QWERTY or AZERTY virtual keyboard, navigation through icons and online help files 500 information storage capacity Quick plug laser head and power control box and accessories (photo eye, synchronizer, data line, etc.) |
| Marking line width: | 0.09mm |
| Minimum character: | 0.15mm |
| Marking speed: | 1 2000mm/s |
| Marking depth: | 0.01-2mm |
| Repeatability: | ±0.002m |
| Making material: | All metals and most non-metals |
| Marking content: | text graphics, automatic date, shift, serial number.. |
| Beam quality: | <2(M2) |
| Cooling system: | Built-in air cooling |
| Laser type: | pulsed or continuous |
| Scanning mode: | high precision optical scanning galvanometer |
| Number of lines: | limited only by character height and printable area |
| Laser safety level: | 1P54 safety index: level IV |
| Mark spraying range: | Standard 110mm, optional 150/175/200/300/400/600 |
| Service environment | -20 °C-45 °C, relative humidity 80%; |
| and power supply | 220V 50Hz AC, power consumption of the whole machine: 500W |
| Flight support size: | 524 x550x1455mm; Overall dimension of case: 450 x200x310 mm; Optical head: 510 x100x130mm |
Samples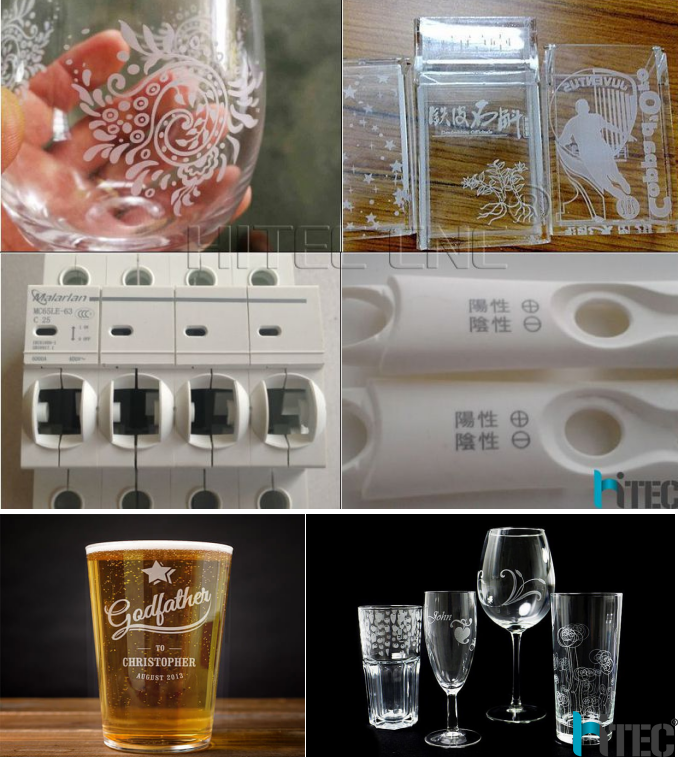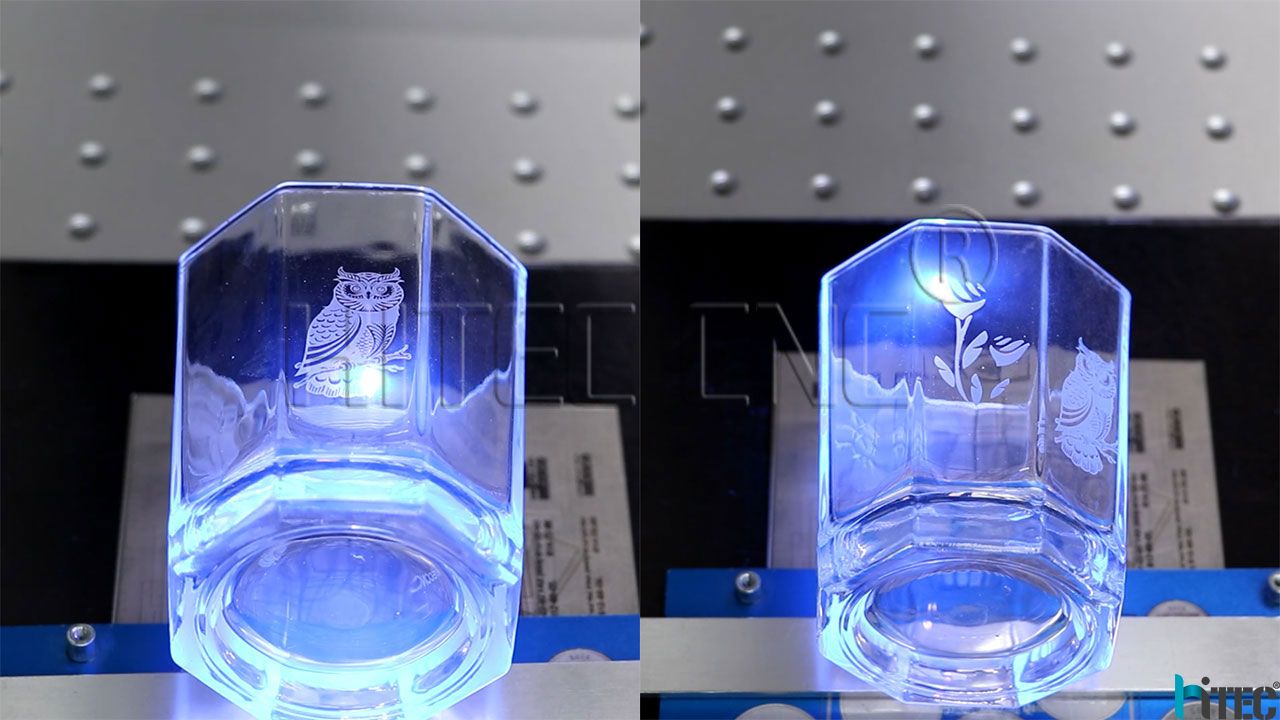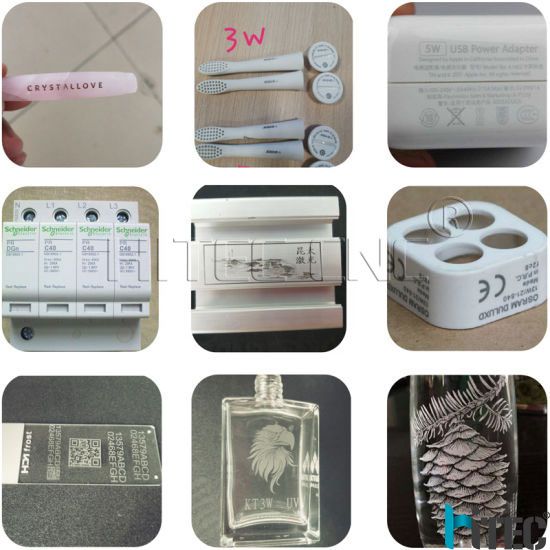 Standard Package
Service Technology Support
We welcome all our buyers come to visit our factory for directly free training, our professional engineer will support you to study the machine operation.
We will supply machine operation manual, training videos and machine parameters, our engineer will supply online machine installation and training.
The customers' technicians can keep in touch with our engineer at any time, through wechat/whatsapp/mobile phone or email, our engineer will help to solve your problems as soon as possible.
Tag: UV fiber laser marker portable laser marking machine marking plastic glass