Small Fiber Laser Cutting Machine For Gold Sliver metal cutting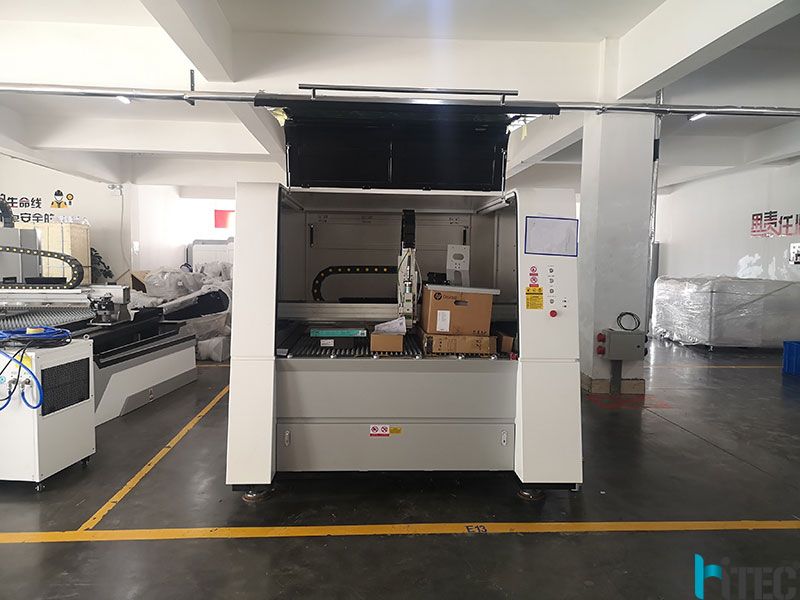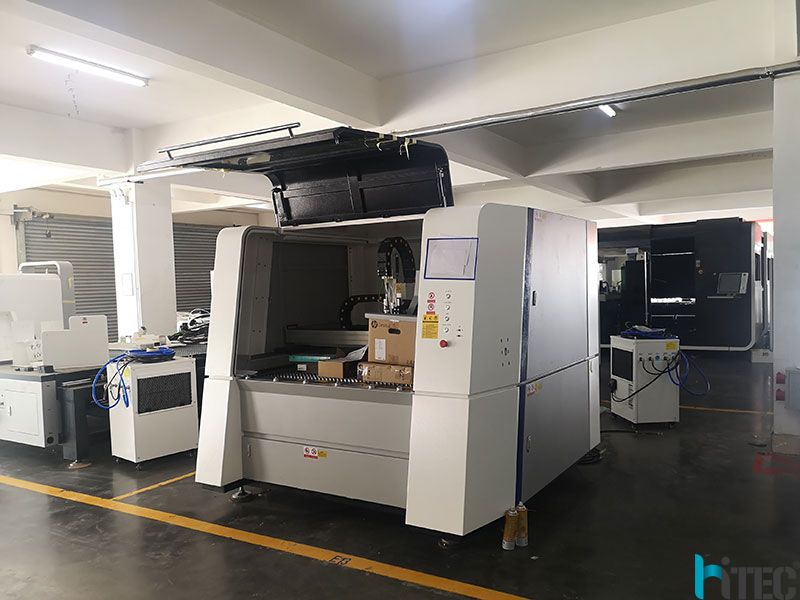 Features of small fiber metal laser cutting machine
1. High-precision laser cutting machine, mainly used in electronics, hardware, glasses and other industries;
2. The whole machine adopts high-end manufacturing technology to ensure 20 years of use without deformation;
3. Precision collimator assisted installation to improve the accuracy of the machine;
4. Imported grinding screw drive system;
5. Japan Yasakawa servo motor, higher transmission speed and accuracy;
6. Enclosed shield design to ensure personnel safety.

Application Materials
Laser Power: 500W-1500W (Optional) Professional cutting of 0.5 ~ 15mm carbon steel plate, 0.5 ~ 8mm stainless steel, galvanized sheet, electrolytic plate, 0.5-5mm aluminum alloy, 0.5-5mm brass and copper and other metal materials.

Advantage of protable fiber laser cutting machine
1.Processes ferrous and non-ferrous materials, including copper and brass
fiber laser source is virtually maintenance-free

2.Full enclosed protection and isolated work area completely isolate smoke and laser radiation. Safer, and minimized pollution.

3.Adopted carbon structural steel with good toughness, ductility, welding performance and thermal processing;
Stress annealing and vibration aging treatment eliminate the stress in welding and processing of machine bed, the machine bed precision is long-lasting.
Excellent mesh three-dimensional machine bed structure, strict heat treatment process and sophisticated processing level ensure the high-performance processing characteristics of the equipment;
Parameter
| | |
| --- | --- |
| Brand | HITEC CNC |
| Laser power | 500W 750W 1000W(Optional) |
| Working area | 600mmx400mm |
| Repeated positioning accuracy | ±0.008mm |
| Maximum speed | 40m/min |
| Maximum acceleration | 0.5G |
| Transmission mode | Grinding precision screw drive |
| Price Range | 18000$-30000$ |
Details Parts of fiber laser cutting machine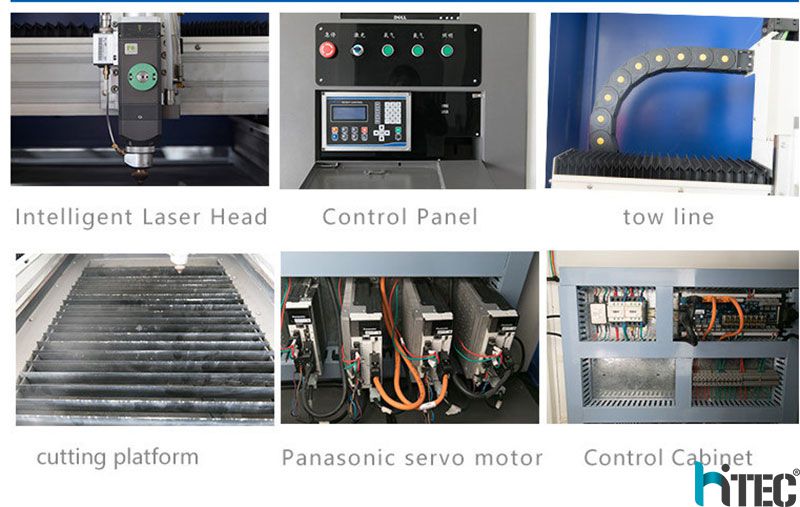 Other Parts
Gas Management

Compressor

Screws, air-cooled, with sound-insulated housing, receiver, desiccant, and ancillary equipment for air cutting up to 16 atmospheres.

Vertical low-temperaturegasifier

Used as a replacement for standard cylinders when used for cutting gas consumption increases (eg: cutting stainless steel)

Safety

Operator safety glasses

Direct, reflected and scattered laser beams may damage the operator's vision and may even lead to blindness. In order to protect the eyes from laser radiation, special protective glasses should be used

Smoke Removal

Exhaust fan

Used to remove the combustion products produced during the cutting process.

Filter - Ventilation

Filters - Ventilators are designed to remove suspended,fine and moderately dispersed dust and smoke from air during welding, metal thermal cutting, etc.

Spare Parts

Supplies accessories

Protective glasses, nozzle.
Application and Samples
Applicable materials: stainless steel, carbon steel, electrical steel, galvanized steel, aluminum zinc plate, aluminum, aluminum alloy, titanium alloy, copper, brass, iron and other metal materials.

Application Industries: sheet metal processing, aviation, spaceflight, electronics, electrical appliances, subway parts, automobile, machinery, precision components, ships, metallurgical equipment, elevator, household appliances, gifts and crafts, tool processing, adornment, advertising, metal foreign processing, other manufacturing processing industries.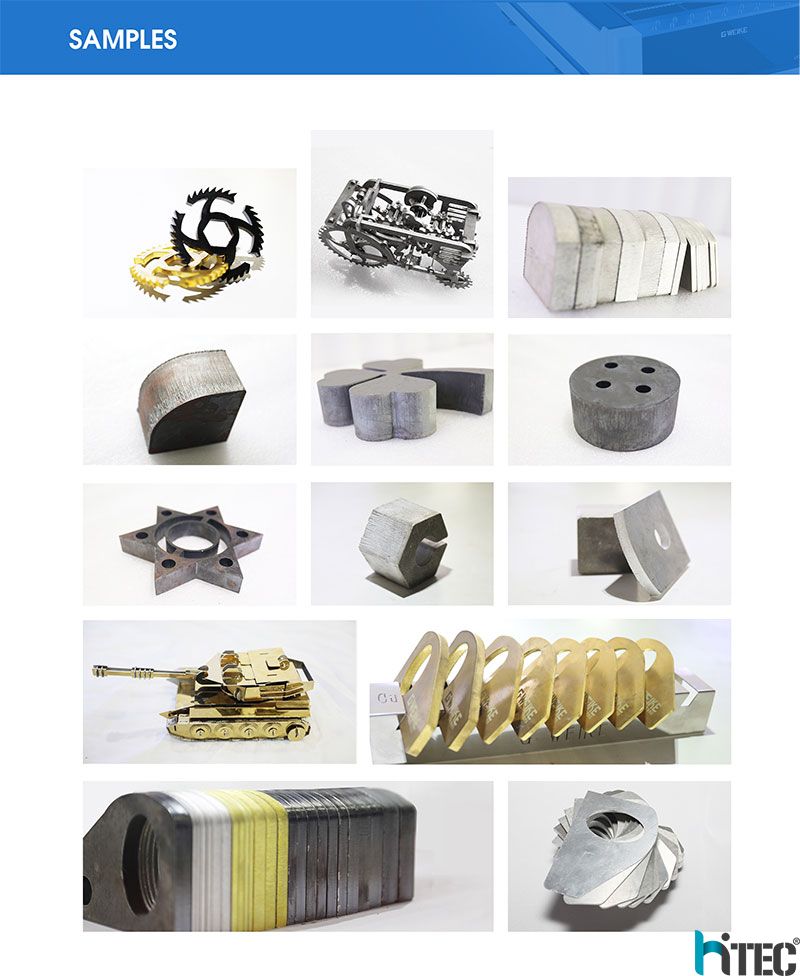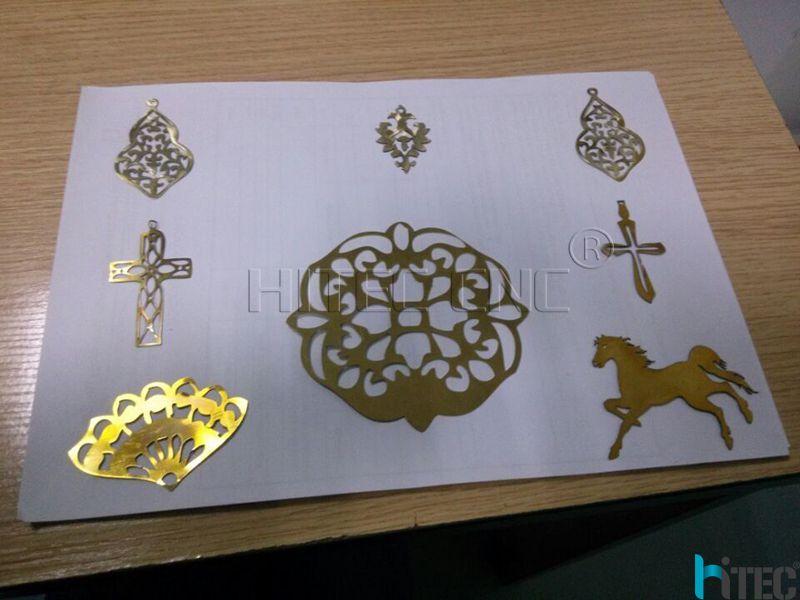 Company Information
Hitec group has CE, ISO, FDA certification and many patent of invitation. We shipped more than 2,000 sets co2 laser cutting machineand cheap max raycus nlight ipg fiber laser to USA, more than 1,000 sets cheap fiber laser 4000W cutting machine 300w fiber laser cutter for mild steel stainless steel galvanized steel fiber lazer to Europe each year. Some other laser cutting machine are shipped to middle east, south east Asia, South America, Africa etc.



How We guarantee our cnc laser precisoin and quality?




Five faces cnc milling mahcine to make machine parts,to make sure our hitec fiber laser cutting machine more stability and high precision.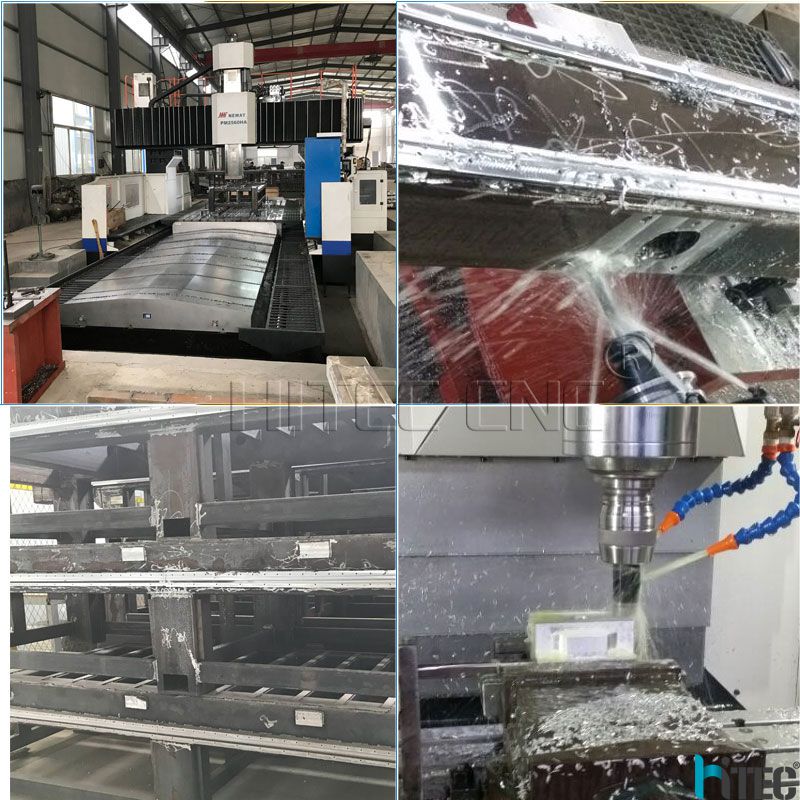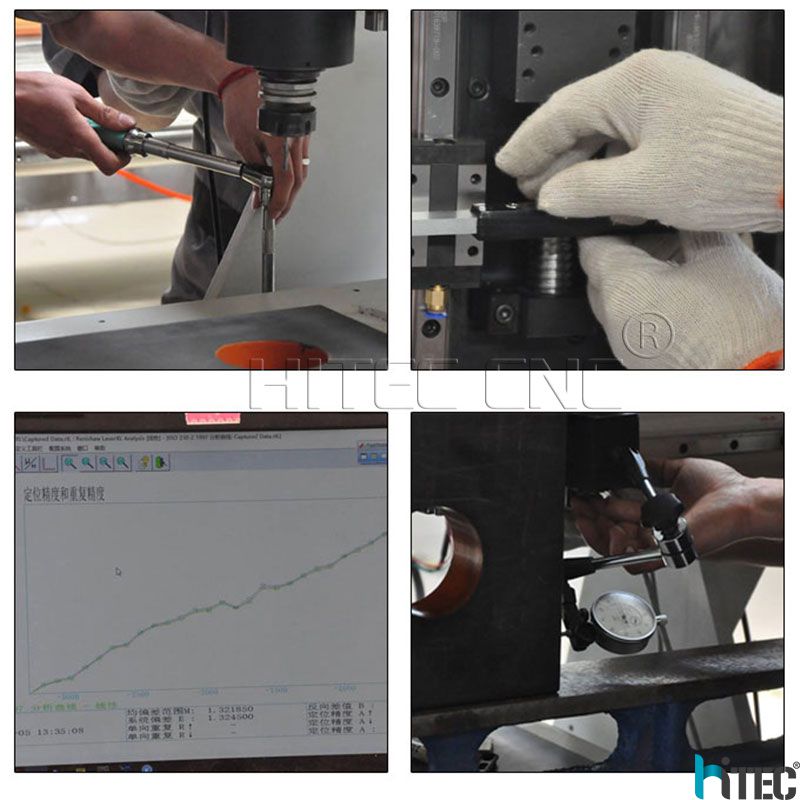 Our After Sales Service
Three years warranty for Laser Cutting Machine. English technical door to door service.


English manual and Video CD for machine using and maintenance.We offer free training in our factory,
Free accessories :Software ,manual, book, cd videos, USBcontrol
1.Pre-sales service
A. Free sample making For free sample making/testing, please send your samples or products CAD Graphics to our company in China. Try before you buy.
B. Progressing Solution Design According to customer's product processing requirement, we can design the unique solution that supports higher manufacturing efficiency and better processing quality for customer.

2.After-sales service
Training to install(3options): A. We will supply the machine with training video and user's manual in English for installing, operation, maintenance and trouble-shooting, and shall give technical guide by e-mail, fax, telephone/MSN/ICQ and so on, when you meet some problems of installation, using or adjusting. B. You can come to our factory for training. Gweike will offer professional guide. Direct and effective face-to-face training. Here we have assembled equipments, all sorts of tools and testing facility,we will also provide accomadation during training period. Training Time: 1-10 working days.
Engineers service machinery overseas

FAQ
For offer the most suitable machine with favorable price, would you like to confirm below questions:
1) What is your reuqested max working area, X:___mm, Y:___mm?
2) Whats the metal thickness you want cutting?


Q2:How to do control the quality when you produce laser equipment?
We introduce international advanced production technology, and strictly implement a series of measures of quality and cost control to ensure the quality of laser equipment. in addition, all raw materials are strictly inspected in accordance with international standards before they are put into
production.

Q3:Which countries are your laser machinery sold to?
Our products are widely exported to Poland, Russia, Ukraine, Korea, Thailand, Egypt, Brazil, Australia, Singapore, Saudi Arabia, Turkey, India, Italy, and other countries.

Q4:How long is the delivery time?
The products will be delivered to you within 20~30 days after the order is confirmed.

Q5:What certificate has your company got?
All of our product with CE,ISO,FDA, SGS.

Q6:How to choose a good quality laser cutting/marking/engraving machine?
1)Machine's quality,if you want to choose a cheap one.Maybe the quality is too bad.And you must buy the other one after you use it for a period of the time.This situation will influence your production.So the quality of the machine is so important than others.
2)Many times after-sales service is very important too.Good after-sales service representative the image of the company .After you use the machine and find some problem of machine in some respect.A good after-sales can dealing with it effectively and protect the rights of consumers.
3)The third is technical support.
Tag: small laser cutting machine fiber laser cutting machine small fiber laser cutter laser cutting machine for gold gold laser cutting machine sliver laser cutting machine