Affordable Hobby Desktop CNC Router Price HTG6090 For Sale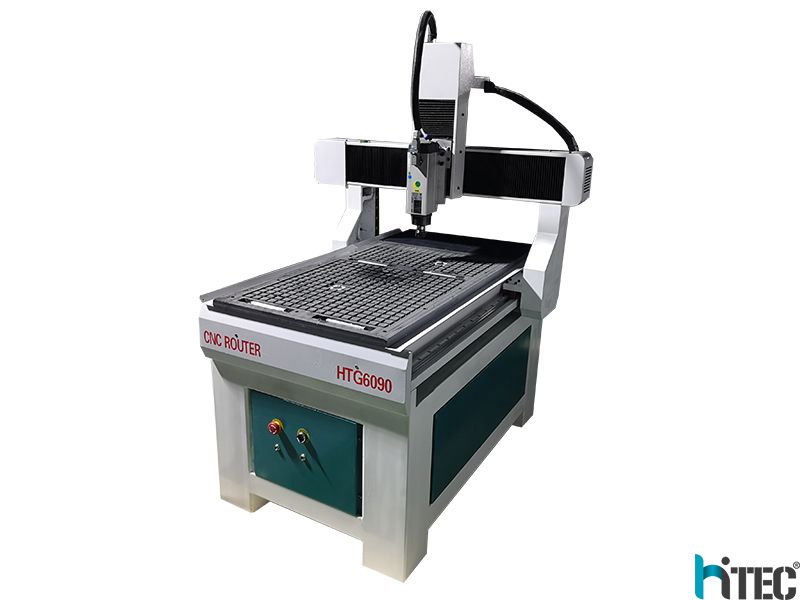 Hobby cnc router are designed for processing materials such as
• Solid wood (oak, beech, ash, birch, etc.) *;
• MDF, plywood, laminated chipboard, laminate;
• Plastic, acrylic glass, composite panels with a coating of soft metals;
• Polyfoam, polystyrene, etc.

* I do not recommend using conifers of wood in work, because without the use of special liquids, resin sticks to the mill, as a result of which the mill "burns" and becomes dull before its service life.

Based on the dimensions of the machine, the spindle power of 1.5 kW and the type of materials being processed - several types of products and work performed can be distinguished:

• Milling of circuit boards and disassembly of microcircuits;
• Cutting and engraving of key chains, magnets and other souvenirs;
• Cots, cottages and bizyboordy;
• Hashtags, inscriptions and animal heads made of plywood;
• Icons, panels and backgammon;
• Bas-reliefs, sockets, coats of arms, watches;
• Knives and rifle butts.

After installing the rotary (4th) axis
• Chess pieces and figurines;
• Carved vases, candlesticks, bedside lamps;
• Carved legs of tables and chairs.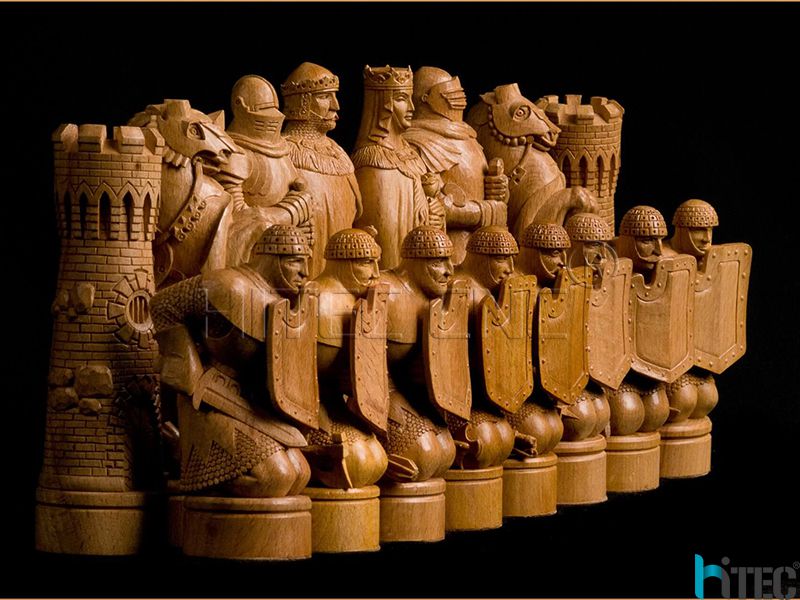 Parameter of desktop cnc router HTG6090
Brand

HITEC CNC®

1

Working area

X axis

600mm

Y axis

900mm

Z axis

100mm

2

Table size

750mm*1300mm

3

Accuracy

Working accuracy

0.02mm

Repostioning accuracy

0.02mm

4

Drive mode

X axis

Ball screw

Y axis

Ball screw

Z axis

Ball screw

5

Speed

Max travel speed

8000mm/min

Max working speed

6000mm/min

6

Spindle(air-cooling)

Spindle power

1.5KW

Spindle speed

0-24000r/min

7

Running mode

Stepper

8

Working voltage

AC220V/50HZ

9

Command code

G code

10

Operating system

Nc studio

11

Invertor

Fuling

1.5KW

12

Guild rail

Square rail

13

Gantry

Cast aluminum

14

Table

Aluminum alloy T slot

PVC board

15

Total machine power

2300W

16

Machine size

1400×1100×1650mm

17

Price Range

$1,600--$2,800
Advantage of HTG6090 hobby cnc router
1. Thicker & Stronger Cast iron frame body Much stronger than other Aluminum frame, make the
Machine more stable & much better bearing capacity.
2. 1.5KW/2.2KW China best Air or Water cooling spindle China top quality Changsheng brand,
More durable & much lower nose & longer life-time.
3. Taiwan HIWIN Linear Guide for Y axis Top brand Taiwan imported with global service. 10 times
longer life-time than round rail or the common brand linear rail. More stable, lower noise, harder to
distort.
4. Taiwan TBI ball screw High precision top brand Taiwan imported TBI Ball Screw.
5. Separated control box It has 2 separated parts which can prevent electrostatic interference.
Wires, high soft shielding twisted-pair cable, fire-resistant and with low failure rate, could be bent
min 30,000,000 times.
6. Top brand electric part: Japanese Omron limit switch
7. Tool calibration sensor(Tool auto-checking instrument) A. More easier to find the working original
home, avoid the manual error, save time. B. Ensure the accuracy.
8. Tool Box (free Accessories) Including ArtCAM/Type3 Software CD, Water pump, Clamps, Tool
holder, Collet, Collet nut, Wrench, Port cable, Power cable, 18 pieces CNC Tool Bits.
9. Offline operated DSP control system / Computer controller Economical NCstudio controller DSP
handle controller with USB port, no need to connect into the computer when operate machine,
support offline operation, very popular & easily- operated.

Samples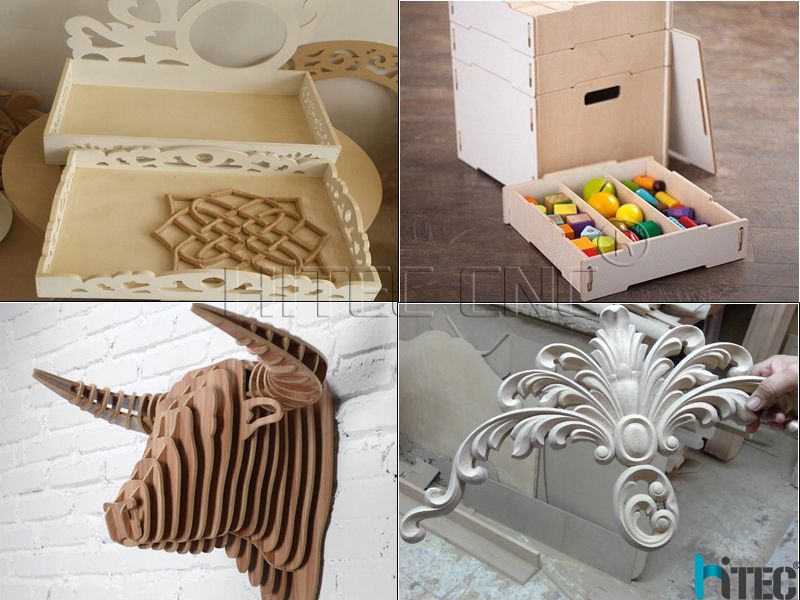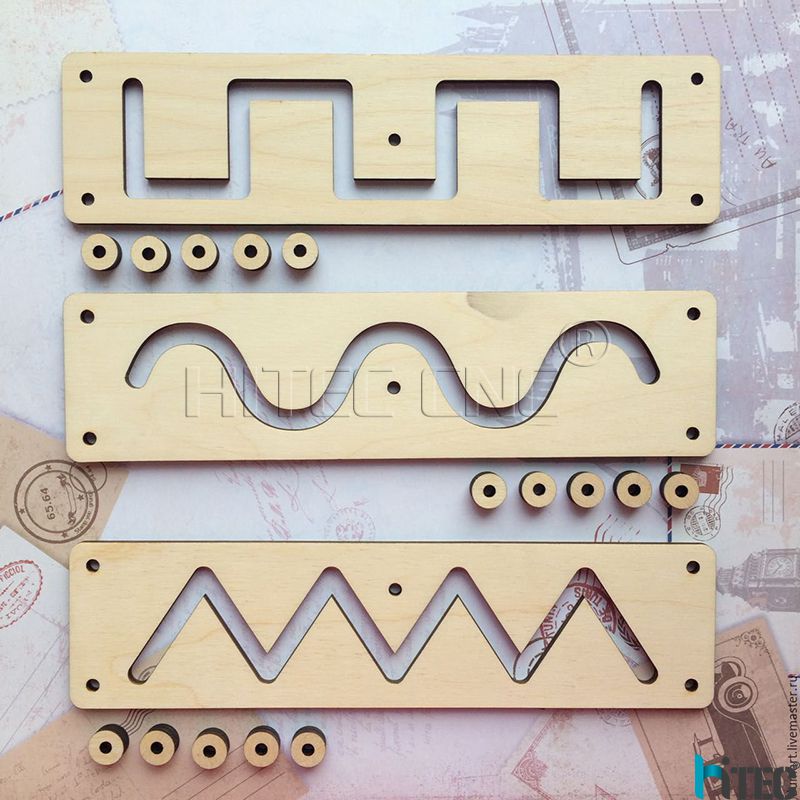 HTG6090 CNC router Details Parts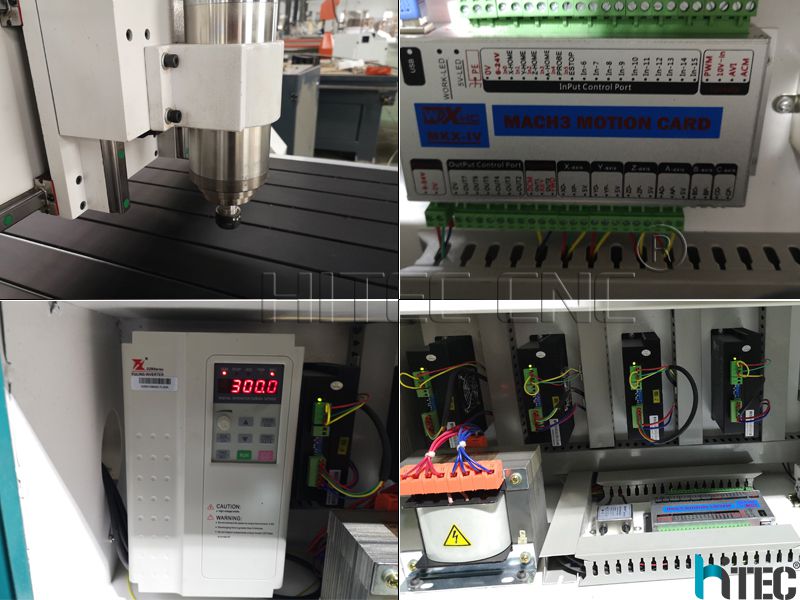 Machine in Hitec Factory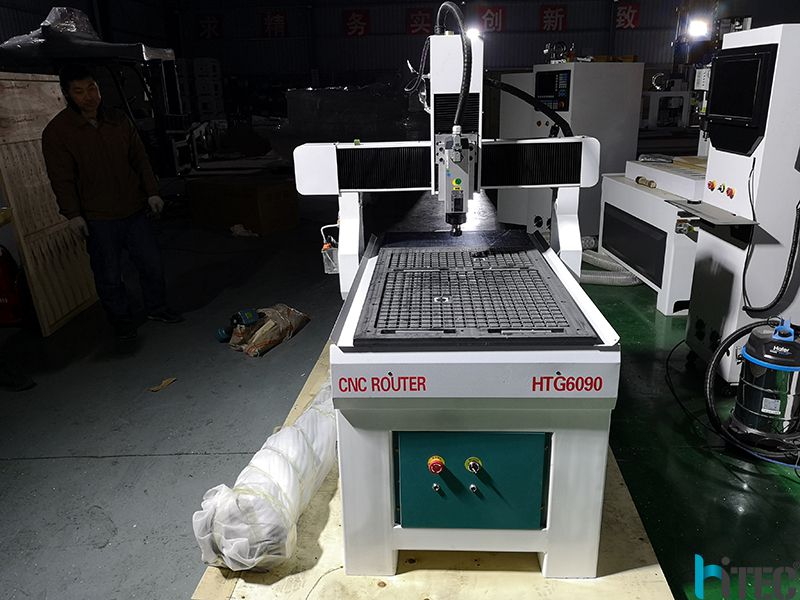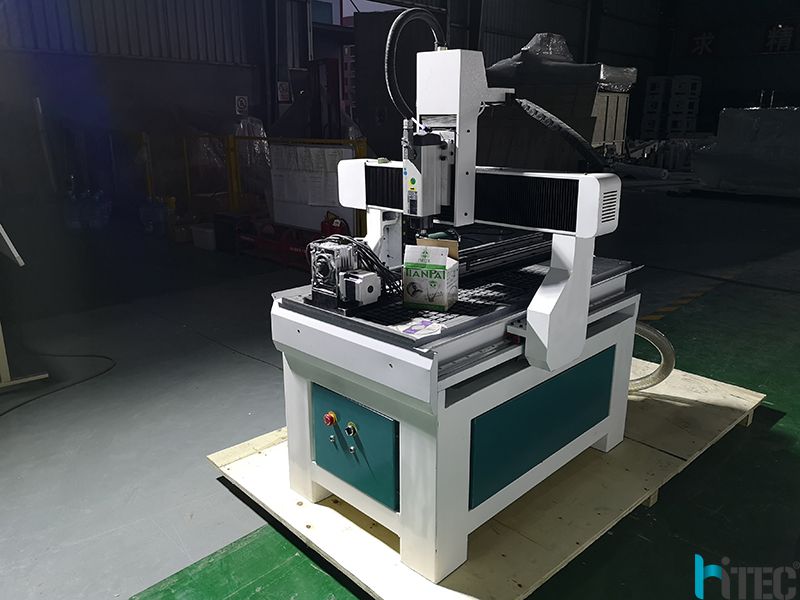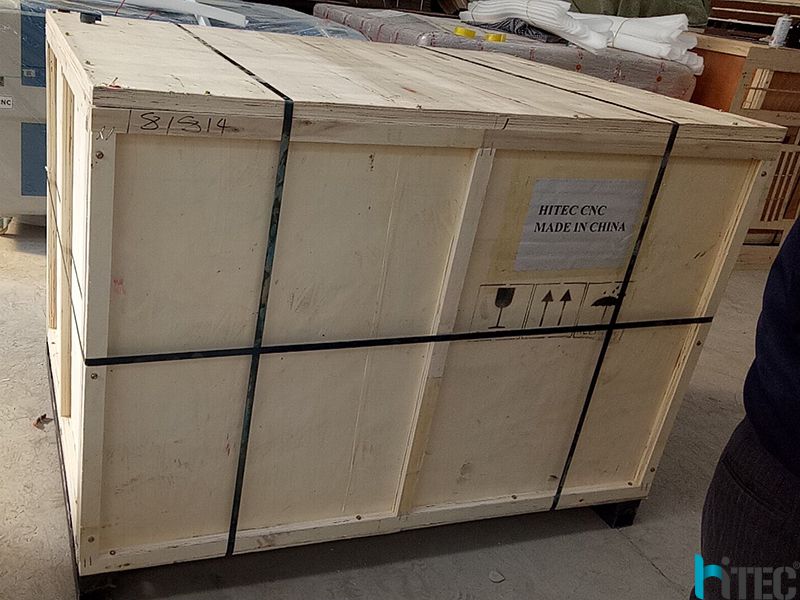 Naturally this list goes on and on!
Friends, tell us in the comments, and what products do you make?
And can a CNC machine help you?
Tag: hobby cnc router cnc router price desktop cnc router cnc router 6090 hobby cnc router for sale affordable cnc router for sale hobby cnc