Mixed Metal and Nonmetal Laser Cutting Machine 300W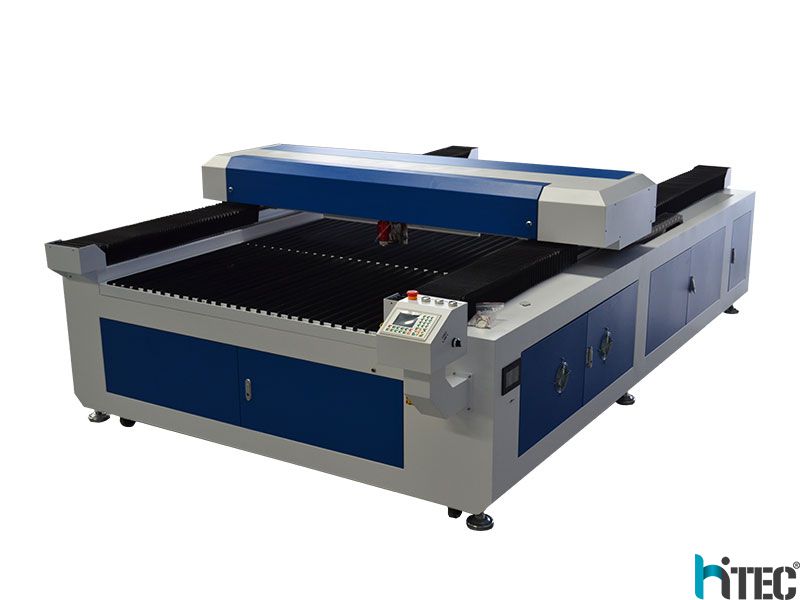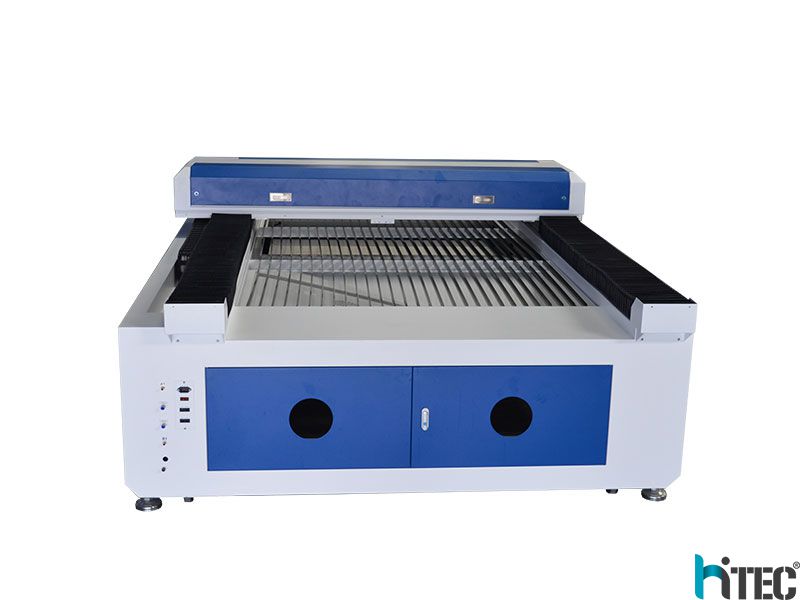 Features of mixed metal and nometal laser cutting machine
1) Mix Cutting: The metal plate cutter supports both metal and non-metal Cutting, which can cut stainless steel, carbon steel, mild steel, also can cut acrylic, wood, MDF, PVC board, paper, fabric, etc.
2) The metal plate cutter adopts 150w / 180w / 260w / 300w Laser Tube, high power, 10000 hours long life span.
3) Adopt Japan Imported Motor and Ball Screw Transmission Rod, with fast speed and high precision.
4) This metal plate cutter adopts dynamic auto-focusing metal sheet laser cutting head: When the metal sheet is not plain, the dynamic focus laser cutting head can adjust the focusing distance automatically.
5) HITEC Advanced LCD Touch Screen+ USB port+ DSP Offline Control, which make the metal plate cutter can not only work without computer, but also connect to U disk, USB communication.
6) LCD Control System own 128M Big Memory, which can store files in the machine for engraving and cutting, compatible with AutoCAD, CorelDraw, Photoshop and some other kinds of graph disposal software.
7) This steel sheet cutter use imported high precision linear guide rail and professional optical system, dust-proof and lubricate, which improve the engraving quality and prolong machine lifetime.
8) Professional Strip work table: meets the needs of diversified laser procession;
9) Water Cooling System with Alarm Protection, adopt CW-5000 or CW-6000 Water Chiller with temperature display, which can avoid over burning, to protect the water circulation from electricity-off.
10) Equipped with luxury Consumables,USA original Focus Lens and reflect mirror, steel sheet cutter makes high efficiency and steady.
11) Red Light Pointer realizes the exact position without laser.
12) Matched Professional cutting software is particularly designed and written for both metal and non-metallic cutting, with high compatibility, support any computer operating system.
13)The steel sheet cutter can also called mdf laser cut, acrylic cutter.

HTJ1325M laser cutting machine, which can not only meet the cutting of metal sheets (maximum cutting thickness: 2.5mm stainless steel, 3mm carbon steel), but also various non-metal materials (maximum cutting thickness: 30mm acrylic, 16mm MDF, 15mm plywood), is a super cost-effective machine, saving purchase costs.



Why choose mixed metal and nometal laser cutting machine?


1. Powerful, one machine meets cutting of metal and non-metal materials;
When you need to cut both metal sheets and non-metallic materials such as acrylic and MDF, the HTJ1325M Co2 Laser Hybrid Cutting Machine is your first choice, because it is equipped with a 280W 300w high-power CO2 laser tube, which can cut stainless steel, carbon steel, acrylic, MDF and plywood.
2. Satisfy the cutting of various complicated patterns with high cutting accuracy and smooth section.
Laser cutting has unique advantages over other cutting methods. The laser cutting has a small slit, and there is no contact with the material during the cutting process, which can meet the cutting of any complex graphics and meet all your imagination of the design. Laser cutting has high precision, smooth section, and no secondary grinding is required.
Parameters of Co2 laser cutting machine
| | |
| --- | --- |
| Brand | HITEC CNC |
| Model | HTJ1325M |
| Single cut maximum area | 2500mmX1300mm |
| Cutting head | With follow-up function, copper mouth |
| Machine size | 3600mmX1850mmX1300mm |
| Optical system | Three mirrors, one focusing lens, imported from Singapore, high light reflectivity, good focusing effect, focusing lens focal length 63.5 |
| Laser tube | 60W,80W,100W,130W,150W,180W RECI laser tube,260W,280W,300WYLlaser tube; according to the actual needs of the configuration of different power laser tube, it is recommended that cutting power control within 70%, can effectively extend the life of the laser tube |
| Ammeter | Control between 20-30 |
| Control System | RD, supports ultra-format cutting, suitable for continuous cutting of fabrics |
| Support image format | DXF, PLT, AI etc vector file |
| Cutting thickness | Single layer fabric cut |
| Connection | Serial port, support offline operation, USB file |
| Motion Control System | High-speed continuous loop DC stepper motor |
| Storage | 521MB space |
| Adsorption | Vacuum adsorption |
| Exhaust fan power | Bottom exhaust fan:2X0.75KW |
| Fan operating voltage | AC220V/50HZ |
| Machine operating voltage | AC220V/50HZ |
| Best work environment | Temperature 0-40 degrees, humidity 20%-80% RH |
| Cutting speed | 50-650mm/s |
| Acceleration | 2000-4000mm/s |
| Cooling system | Water pump or chiller, according to the power of the laser tube, 80W below the recommended use of water pumps, more than 80W recommended the use of different specifications of the chiller CW3000, CW5200, CW6000, chiller Features: Sealed, industrial grade chiller, can achieve 24 hours of continuous work Internal circulating water can be used for 15-20 days |
| Working platform | Customers choose different cutting platforms according to cutting requirements: blade platform, Honeycomb platform, and can also add up and down lifting functions and rotation auxiliary functions as required. |
| Auxiliary gas | According to different materials, different air blowing rates are used. Generally, it is recommended to use air when cutting wood, but in order to pursue cutting effect when cutting acrylic, the smaller the amount of gas, the better; if the engraving is recommended to select a small air blowing, the engraving effect is better. Cutting metal, recommend using oxygen as the auxiliary gas |
| Price Range | $6,600-1,3000$ |
Details Parts of Mixed Metal and Nometal Laser Cutting Machine
1. professional laser cutter head with following up system, It can automatically detect the height of the metal plate and automatically adjust the focal length, so that the focal length from the cutting head to the material is unchanged, ensuring the best cutting effect of the machine. And equipped with cutting copper mouth, Increases the pressure of the assist gas on the surface of the material.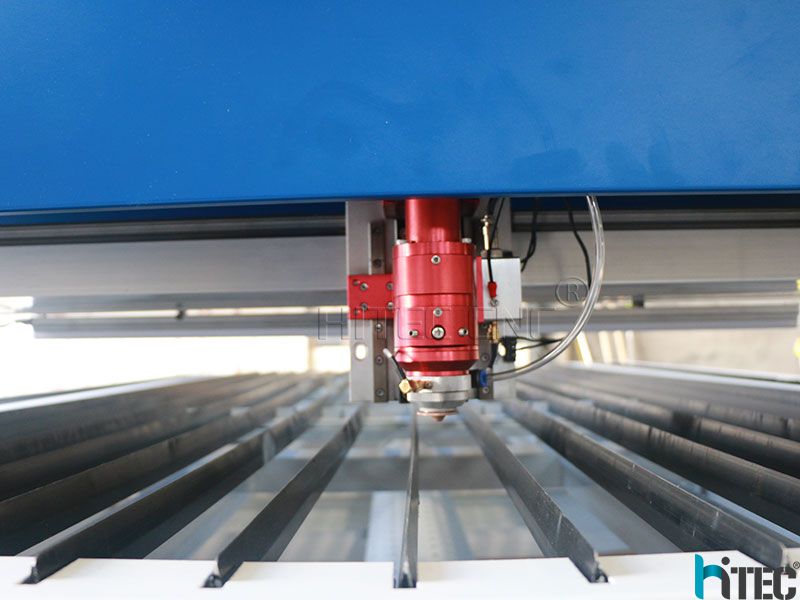 2. High Power Laser tube 300w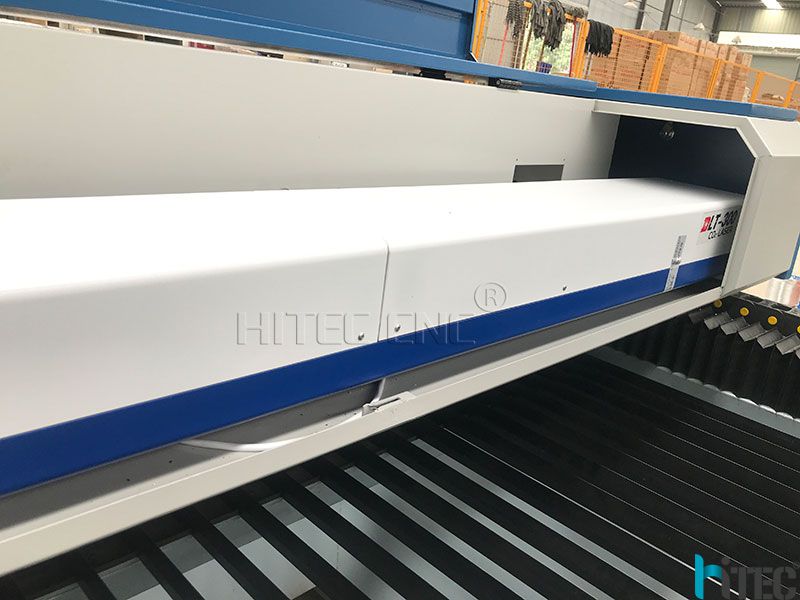 3. Blade Table, can bearing heavy metal sheet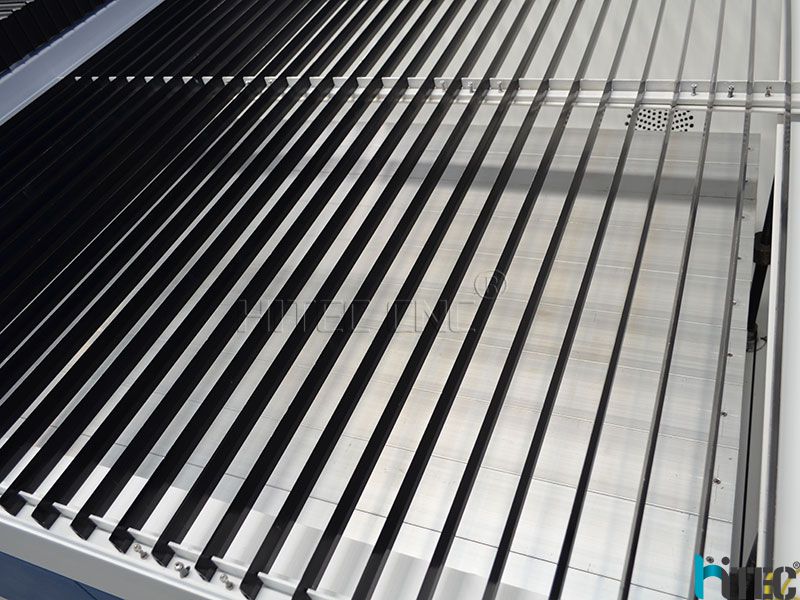 4. Japan ONK Belt transmission and Taiwan high quality TBI ball screw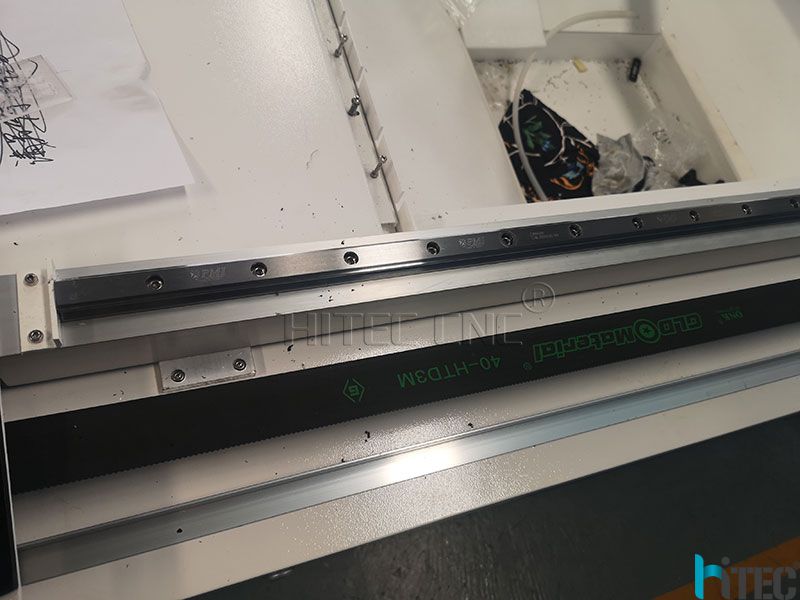 5. Adopt closed water circulation design to ensure clean water circulation and prolong the service life of laser tube. With the function of automatic constant temperature, the temperature of the laser tube is controlled at 15-25 degrees when continuously working, which can ensure the machine to work normally for 24 hours even under high temperature environment.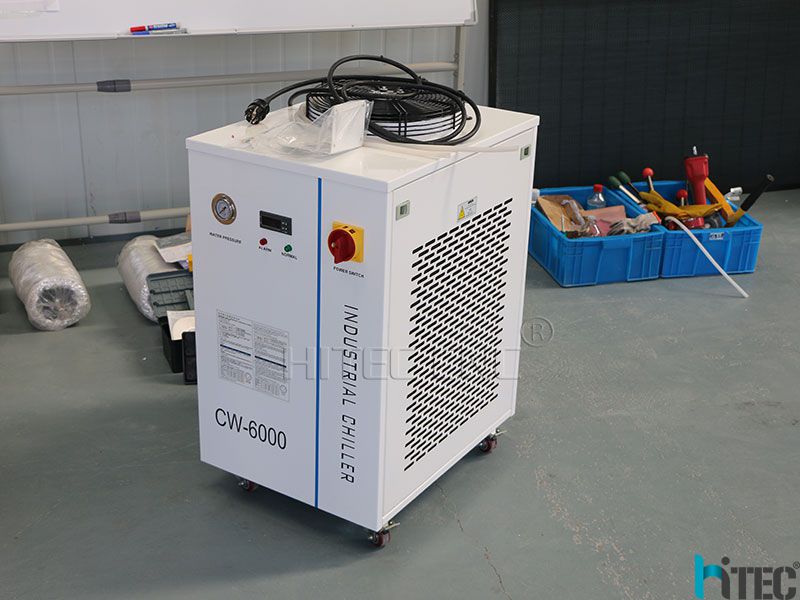 6. RD controller system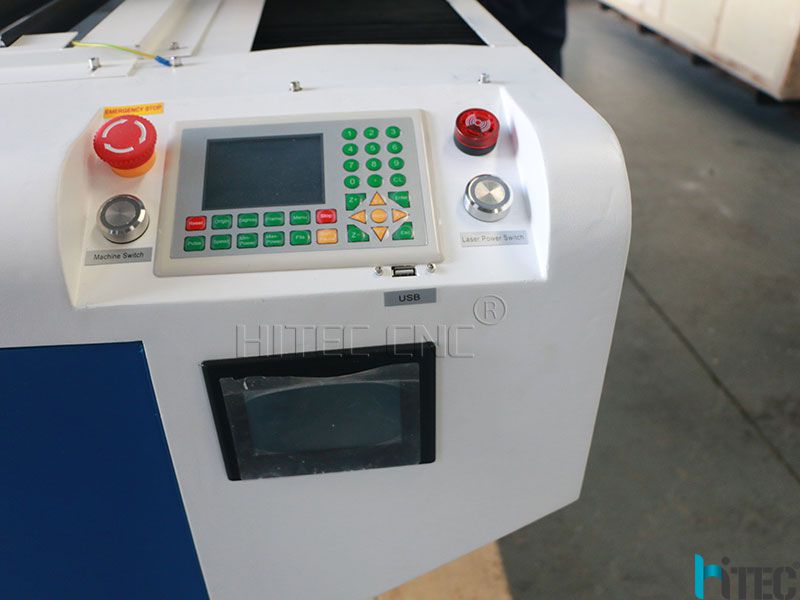 Samples Of Co2 Laser Cutting Machine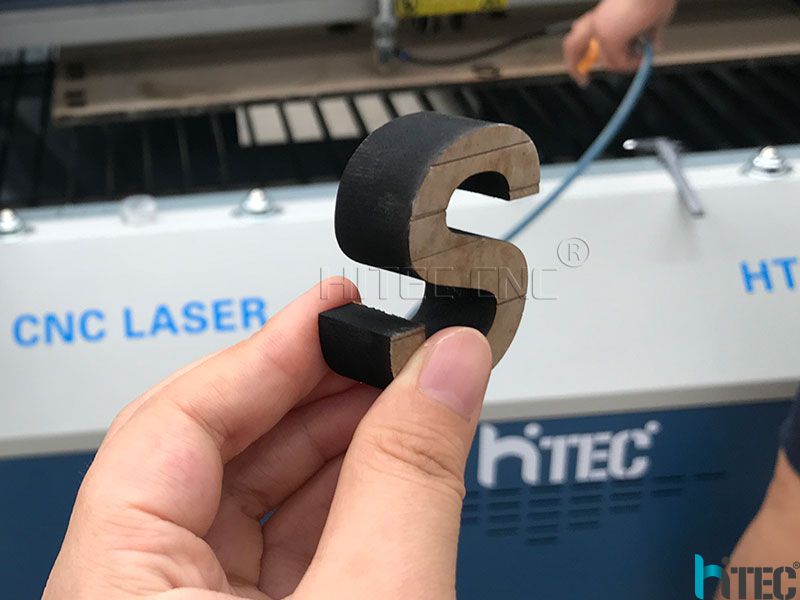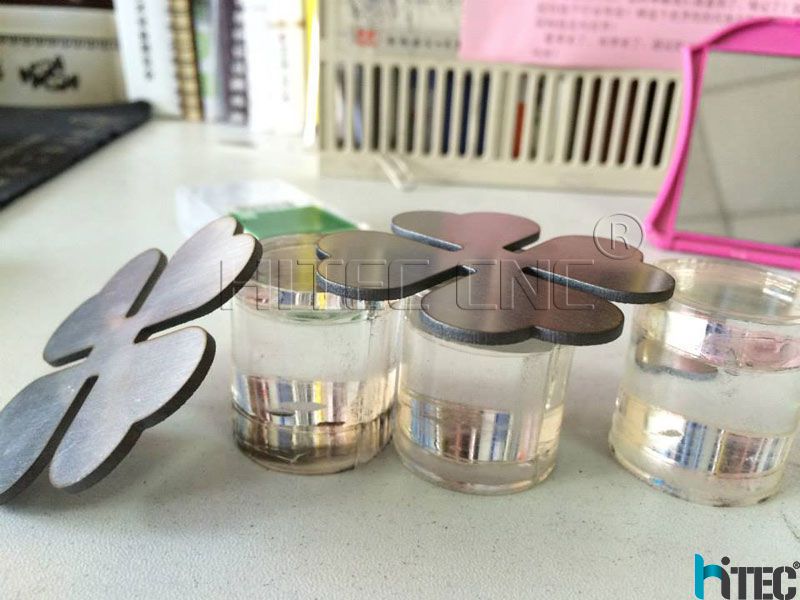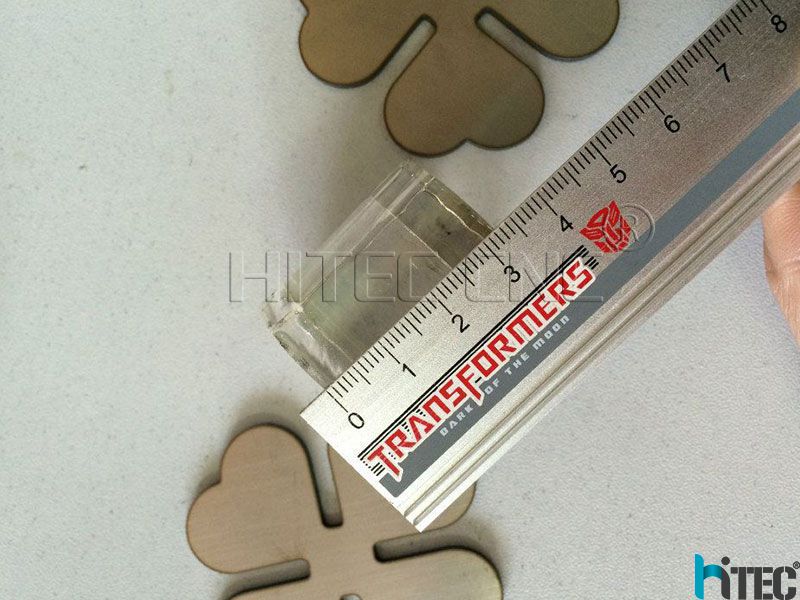 Tag: laser cutter laser cutting machine 300w laser cutter wood laser cutter laser cutter for sale mixed laser cutter laser cutting machine for metal nonmetal