300W Co2 Laser Wood Cutting Machine For Acrylic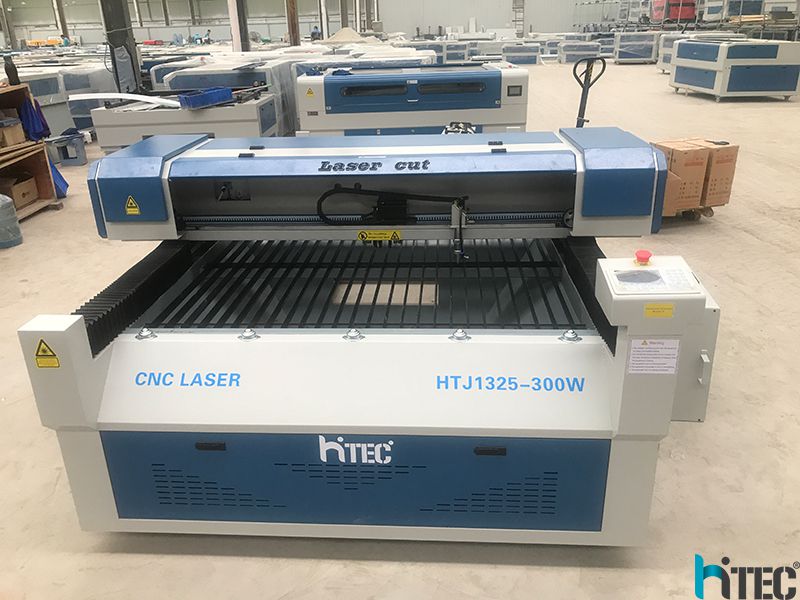 Application of 300w Co2 Laser Cutting Machine
CO2

laser cutting machine

is available for engraving and cutting hard nonmetal materials such as acrylic, color plates, ABS board, rubber, plastic, cloth toys, leather, wool, crystal, glass, ceramic tile, jade, bamboo, wood, etc.
Application Industry
1.Engraving Cutting beautiful patterns and words such as wood, bamboo, Ivory, bone, leather, marble, shell
2.Mainly used in large plastic character cutting, color plate engraving, organic glass engraving and cutting, sign engraving, crystal engraving, trophy engraving, authorization engraving, etc.
3.Leather Clothing Processing Industry: Can engraving and cutting complex patterns on genuine leather, synthetic leather, leather, woolens, clothing, furnishings, glove, handbag, shoes, hats, toys, etc.
4.Model Industry: Production of construction sand table model and Aircraft Model, etc. ABC plate cutting, MLB cutting.
5.Packing Industry: Engraving and printing rubber plate, plastic plate, double board, die cut plate, etc.
6.Other Industry: Engrave on marble, granite, glass, crystal and other decorative materials, cut paper, card.
7.Product Identification Industry: Security marking products, etc.
Features of Laser Wood Cutting Machine
1. High stability and high strength mechanical structure casted by high accuracy model which can ensure stable data motion, high speed, high precision, long-term operation without adjustment and the same precision carving. The design idea of around the body through can add materials from before and behind which for infinite workpiece.
2. Adopt advanced Ruida DSP digital control system, international standard laser power supply, integrated framework style, high stability, high-speed USB 2.0 interface output can support off-line working.
3. Transmit files directly from Coredraw, AutoCAD.
4. Optimization of mechanical and electrical design, processing speed can be up to 20m/min, low noise.
5. Co2

Laser cutter

Adopt high stability laser tube (Yongli 300w), imported USA IIVI lens and mirror,long life-span, one step cutting can reach 30mm thickness on acrylic.
6. Adopt Taiwan PMI linear rail and Japan ONK blet for transmission, equip speed-down structure, ensure high quality and high stability cutting.
7. Automatic up-down table, rotary device, red dot position, vacuum system etc for optional .
Parameters
| | |
| --- | --- |
| Brand | HITEC |
| Model | HTJ1325-300W |
| Engraving and Cutting Area | 1300*2500mm |
| Tube type | 10.6um CO2 sealed glass tube |
| Laser Power | Yongli DLT-300W |
| Cooling system | Water chiller CW6000 |
| Engraving Speed | 0-60,000mm/min |
| Cutting Speed | 0-30,000mm/min |
| Reposition Accuracy | ±0.01mm |
| Minimum Character Size | English:1mm ; Arabic numbers:1mm |
| Resolution | 1,000--10,000 dpi |
| File output mode | 2.0 USB interface |
| Machine Power | <3,700W |
| Support software | Auto CAD, Coreldraw, Photoshop, Rd-work V8 |
| Support Format and Software | PLT,DST,DXF,DWG.CDR, AI, |
| Working Temperature | 0-45°C |
| Drive system | Leadshine stepper motor and drivers |
| Control system | Ruida 6442G control system |
| Transmission way | PMI Linear Rail |
| Exhaust smoke system | 550W exhaust fan |
| Working Voltage | 220V,50HZ/60HZ |
| N.W. | 800KG |
| G.W. | 1000KG |
| Warranty time | 2 years for machine, 18 months for tube |
| Package | Plywood case with steel tube |
| Packing size | 4100*2130*1300mm |
| Price Range | $6,000-$12000 |
Co2 Laser Details Parts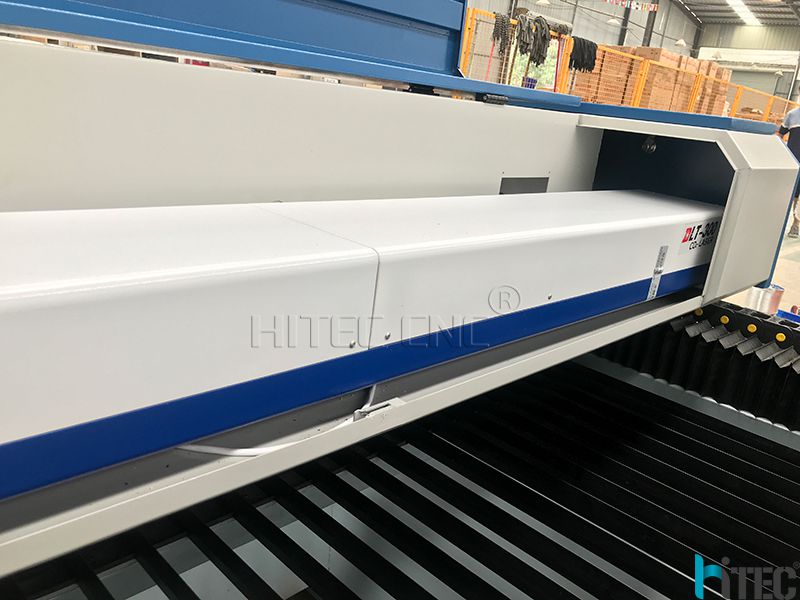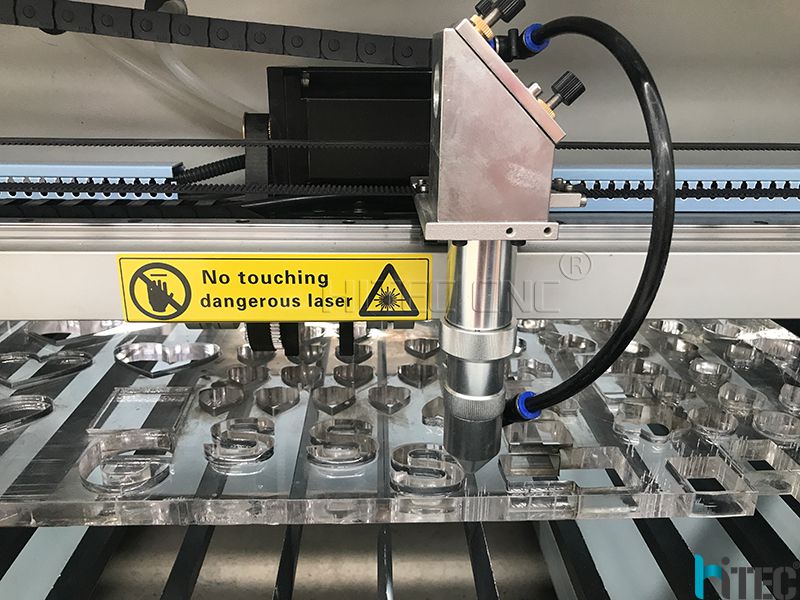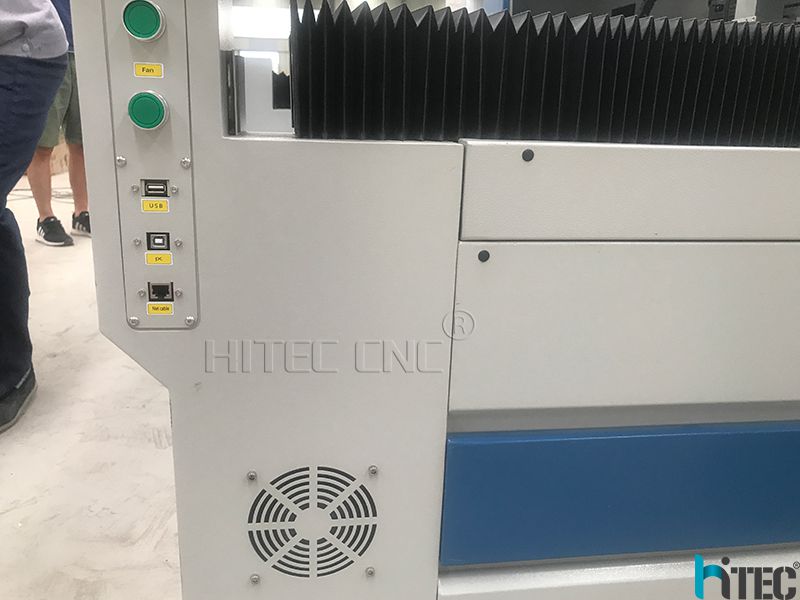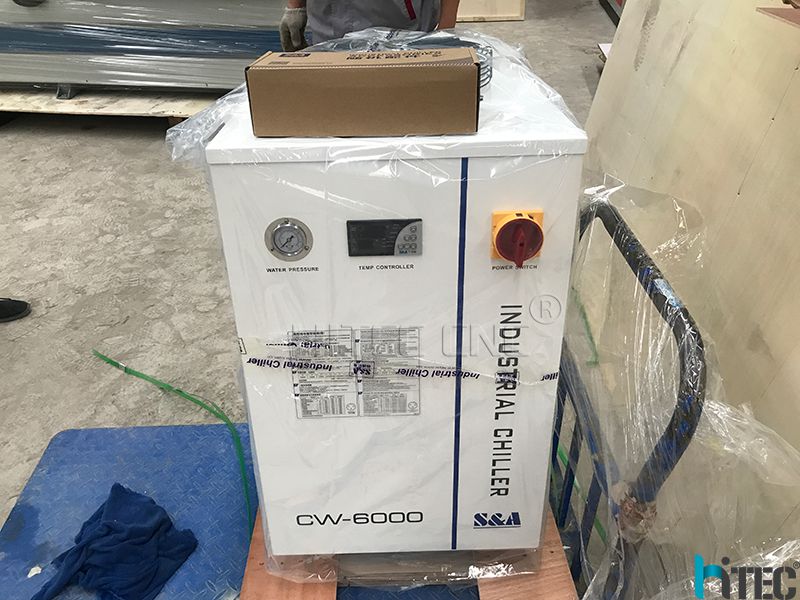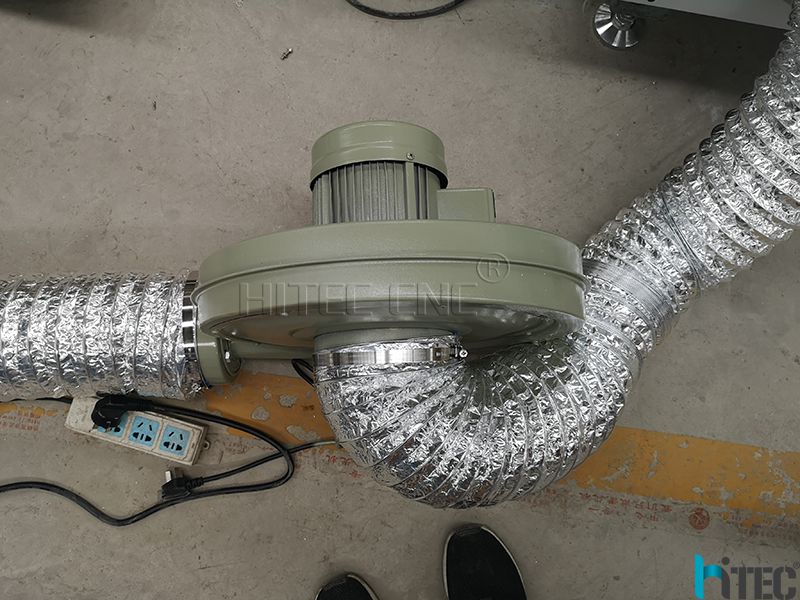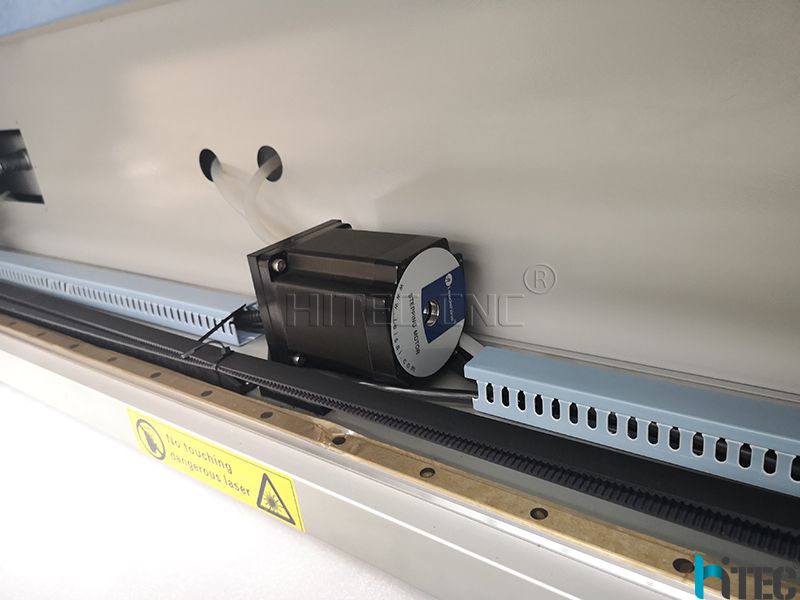 Co2 laser

cutting machine

application projects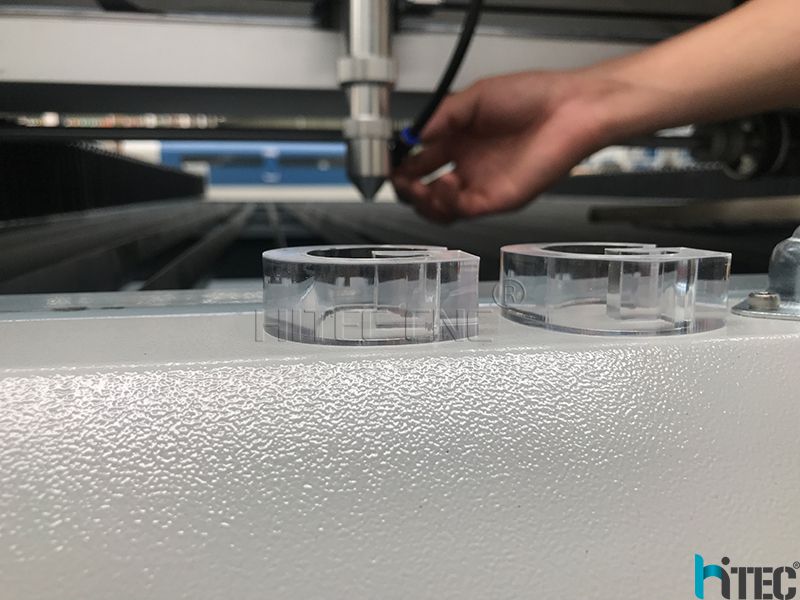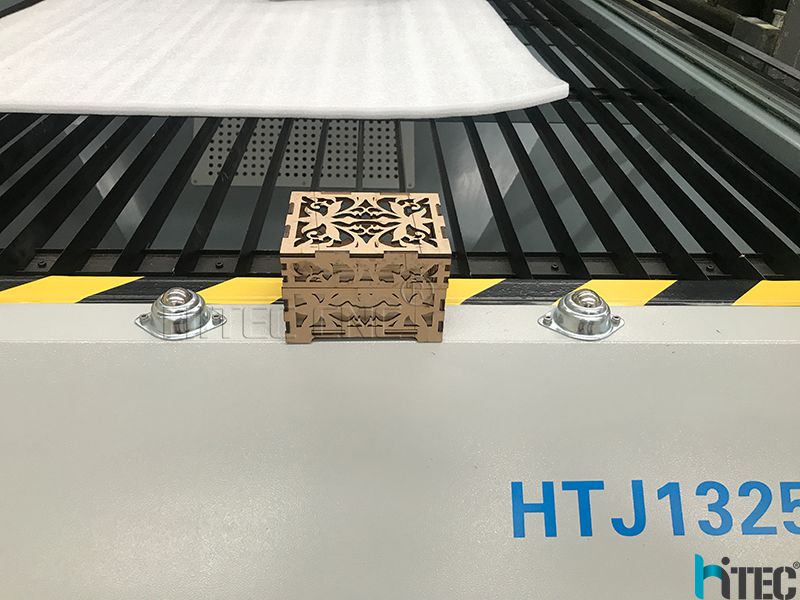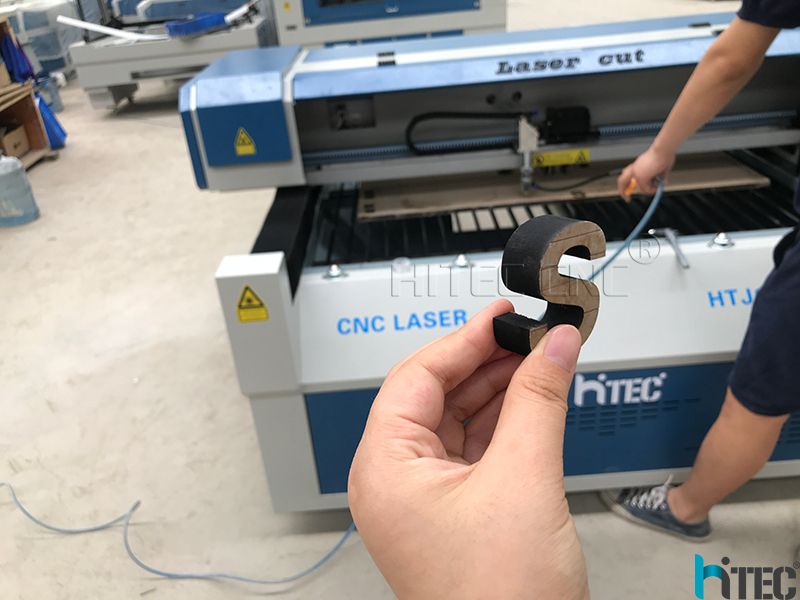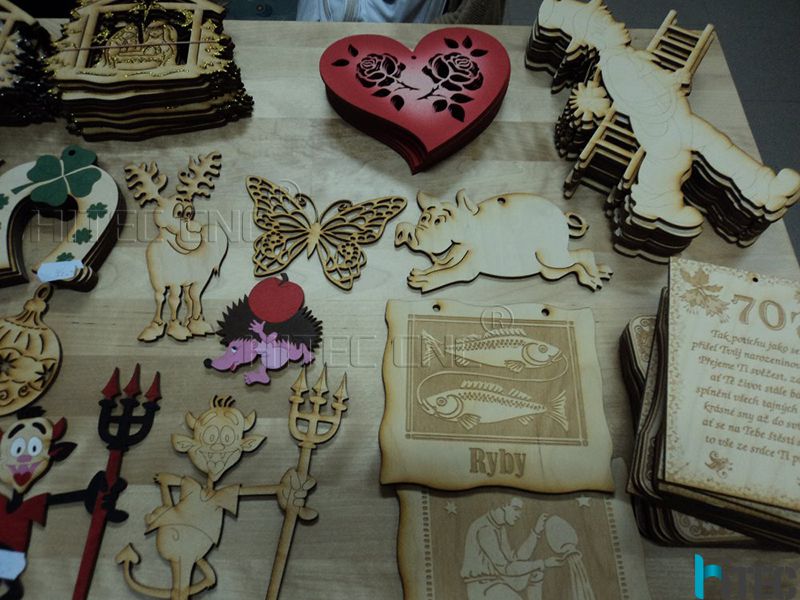 Wooden Package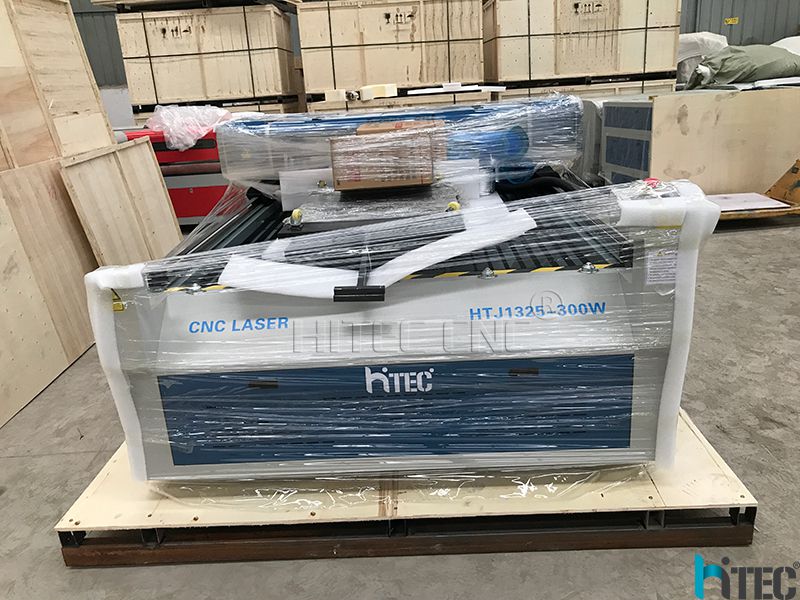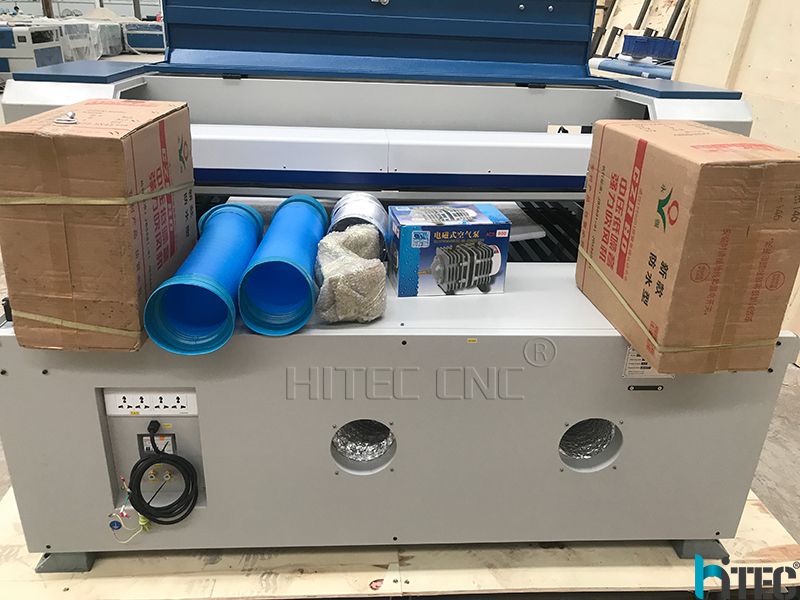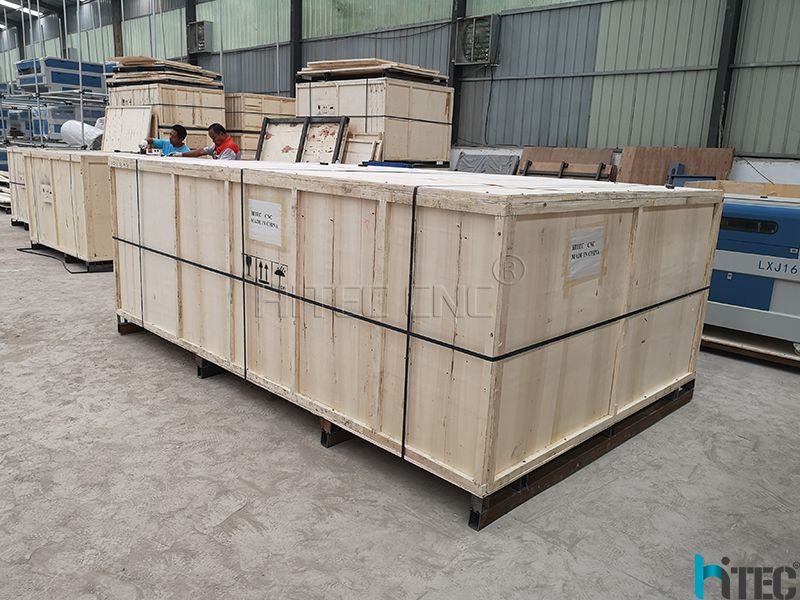 Optional Parts
1. Motorized up-down table.
With this function, the machine table can be lifted in Z direction (up-and-down) to get more working space. It is necessary if you use rotary or engrave/cut items thicker/higher than 50mm.
2. Rotary (2 types)
It is used to hold and rotate cylindrical items during engraving and cutting, such as wine bottles, glasses, mugs, pipes, etc.
3. Red dot
Laser is invisible. Red dot shows the laser position on material, for better locating.
4. Auto focusing
Auto focusing has to work together with motorized up-down table. The machine adjusts the focal length automatically before engraving and cutting, which replaces manual focusing, improving working efficiency.
Tag: laser cutting machine laser wood cutting machine laser cutting machine for acrylic 300w laser cutting machine Co2 laser machine Co2 laser cutter laser wood cutter