Best 4AXIS Cnc Wood Turning Lathe Carving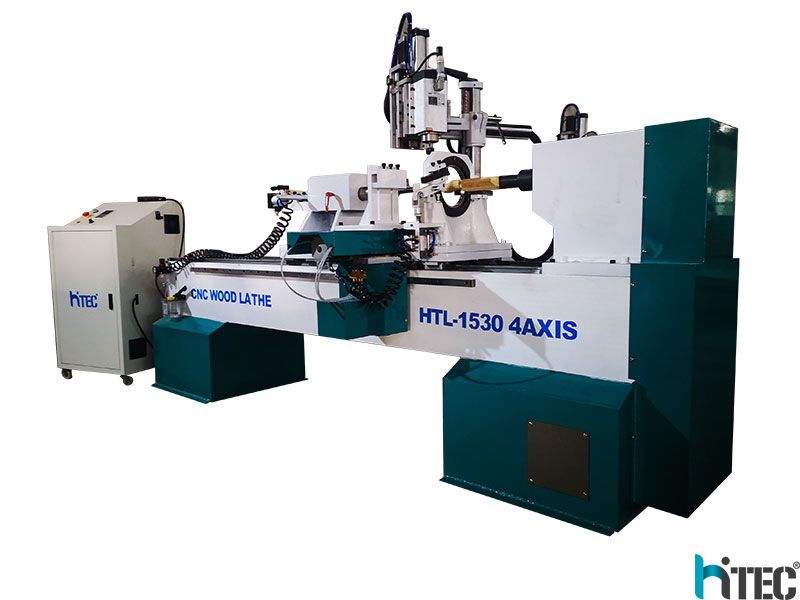 What a 4axis Cnc wood turning lathe can do?
The Turning Intensive curriculum leads students through a sequence of hands-on projects that develop foundation skills in all facets of professional woodturning.
Architectural woodturning - learn to construct and turn columns, balusters, newel posts, and moldings using techniques for duplication, reeding, fluting, twists, split turning, rosettes, barrel staving, segmenting, and more.
Production
woodturning
- learn to turn production bowls, platters, stair parts, furniture parts, and other objects with consistency, speed, and quality.
Creative woodturning - develop your aesthetic voice by making one-of-a-kind functional and sculptural objects that are turned and carved.
Furniture components - learn to turn and join legs, pulls, finials, rungs, and other furniture parts.
Milling - gain competence with the table saw, band saw, drill press, lathe, router, and other woodworking machines for stock preparation, forming, and joinery.
Sharpening - learn how to grind and sharpen turning, carving, and
woodworking
tools such as gouges, skews, v-tools, and chisels.
Tool making - solve unusual turning challenges by making your own turning tools, jigs, and attachments.
Parameters
| | |
| --- | --- |
| Brand | HITEC CNC® |
| Model | HTL1530-4Axis cnc wood lathe |
| Working area | 1500mm(length)*300mm (diameter) when one spindle work |
| Whole Machine | Stable and low inertia |
| Spindle motor | Servo motor, 4KW frequency spindle CVT (belt-type drive, easy to replace) |
| Inverter motor | Fuling(high-end brand)High-precision motor drive, through the program calculates, can ensure the accuracy of processing |
| Feeding parts | Combined high-quality rails with precise screw drive , effective control error |
| Working speed | 5X60cm Standard staircase column 40S/one |
| voltage | 380V(if not 380V,need a transformer) |
| Auxiliary hardware and software | Turning center with the knife (5cm wood, 6cm wood) tail top pin manual stretching, combined with pneumatic, convenient and flexible, intelligent protection work table (limit alarm system) to prevent the collision phenomenon |
| Control system | Original DSP control system support 4axis |
| Software supported | TYPE3/ARTCAM/UCANCAM/CAXA/MASTERCAM/Other software output code |
| Price Range | 5000$-7800$ |
Cnc Wood Turning Lathe Carving Projects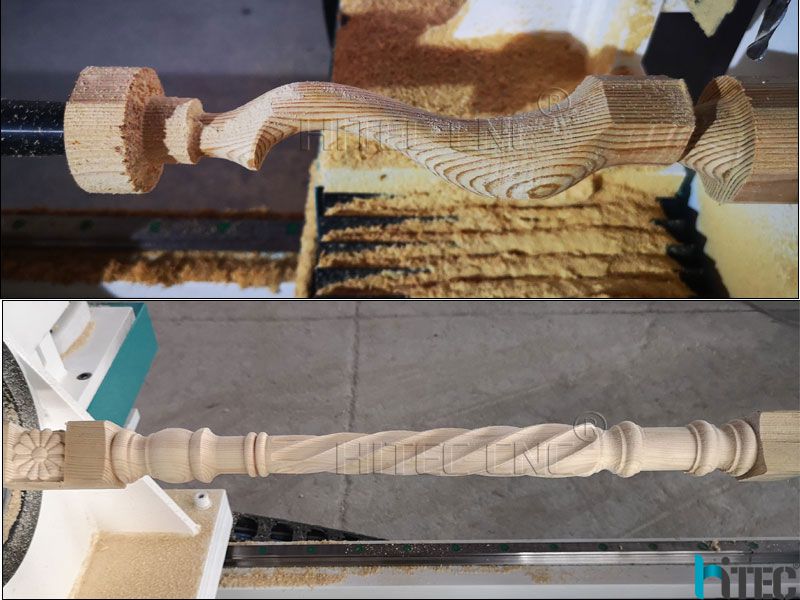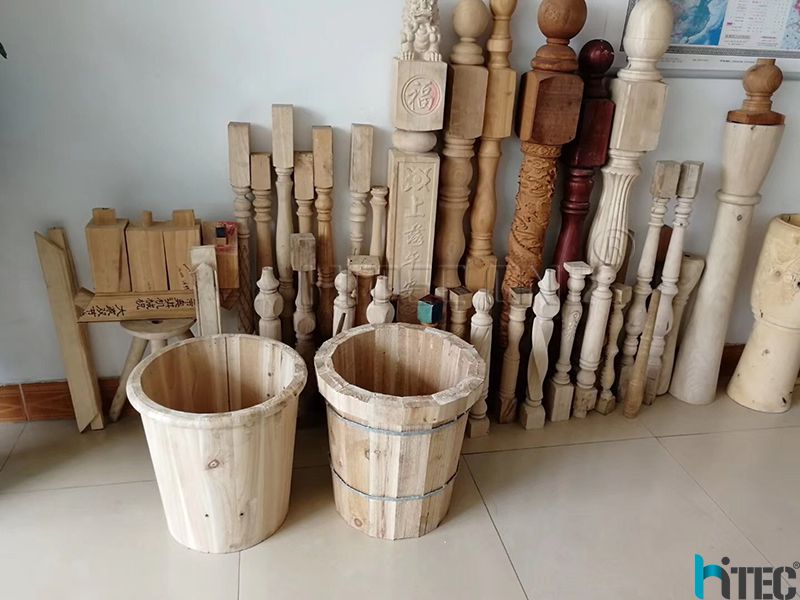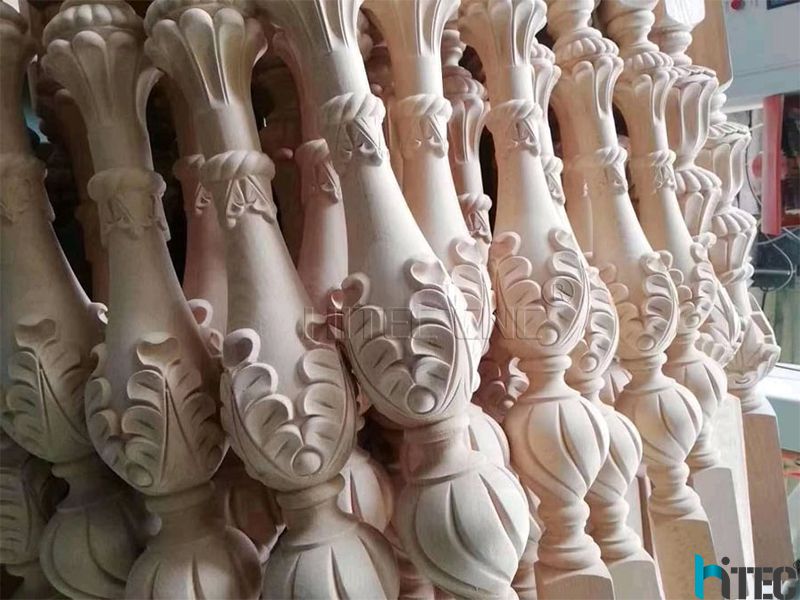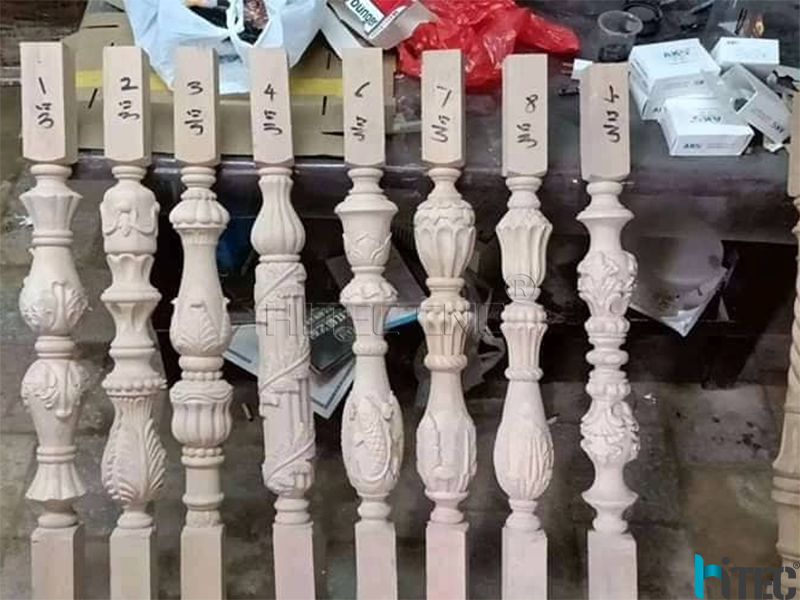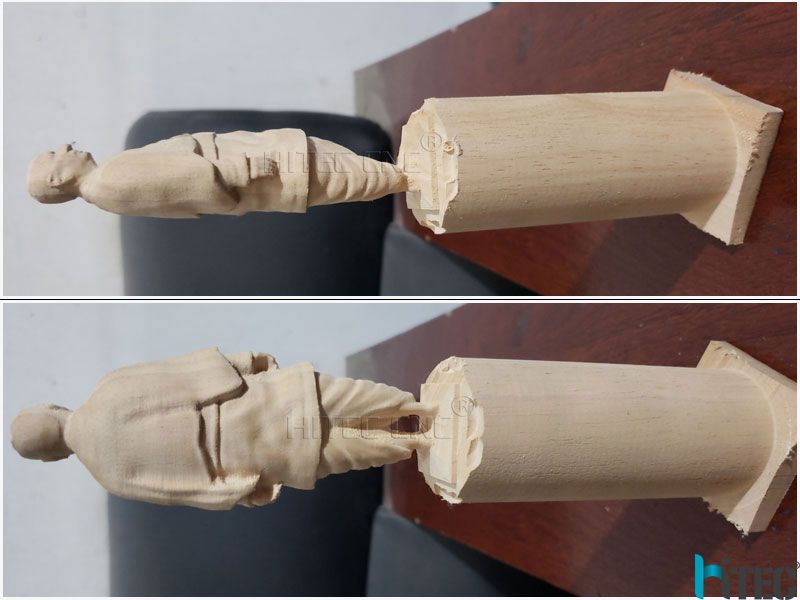 Details Parts
1. Best brand in china fuwang tools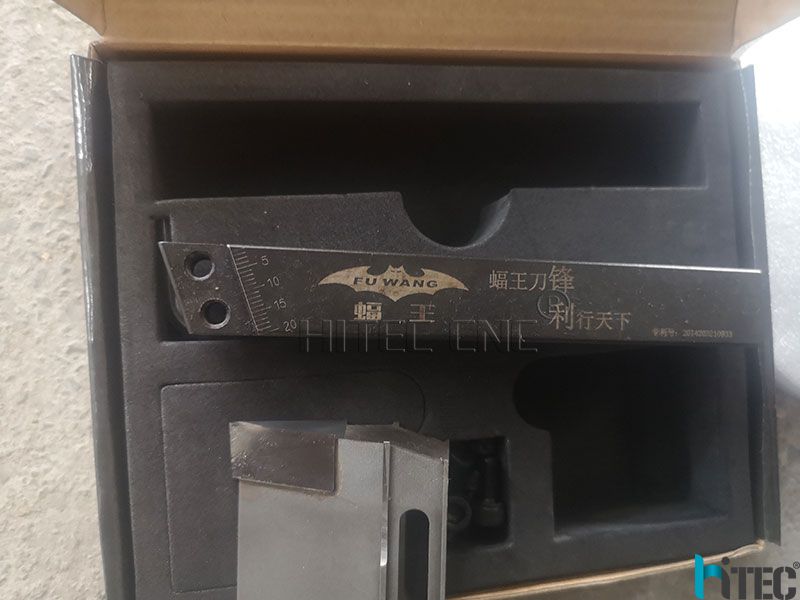 2. 4axis DSP A122 control system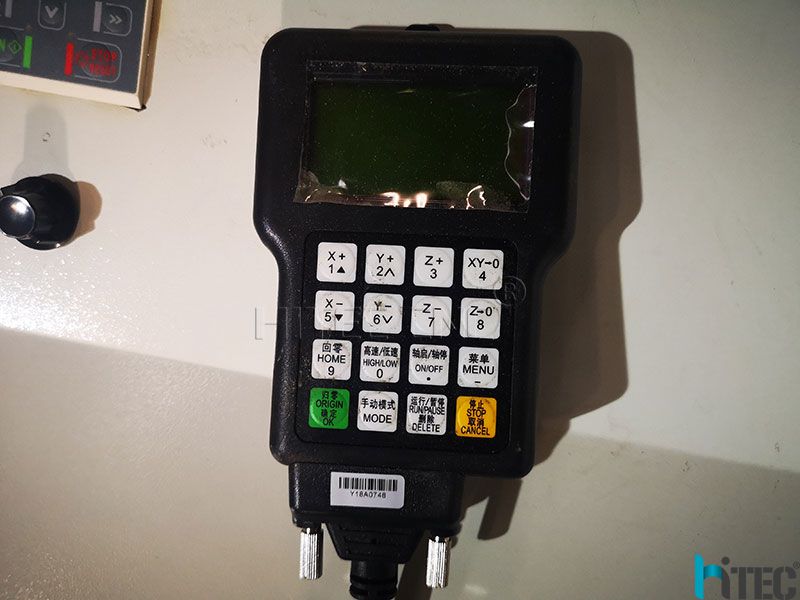 3. Special tools for directions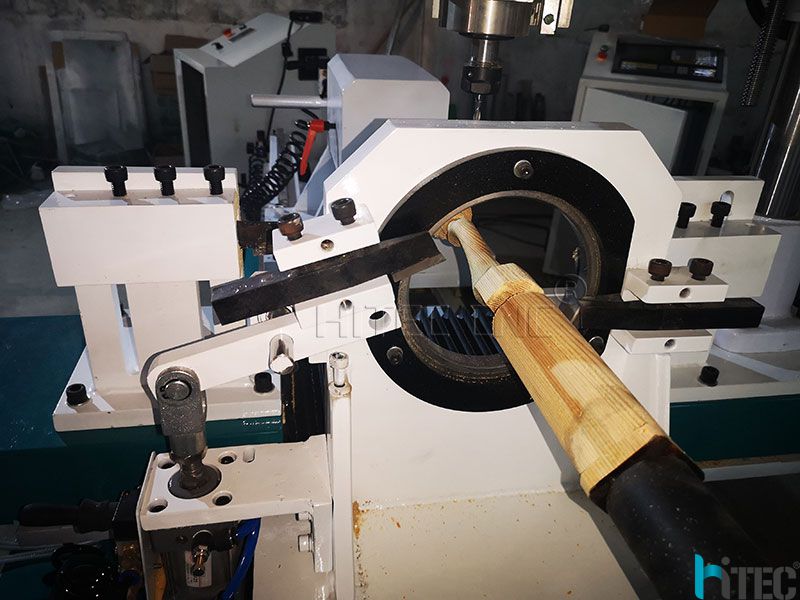 4. Control system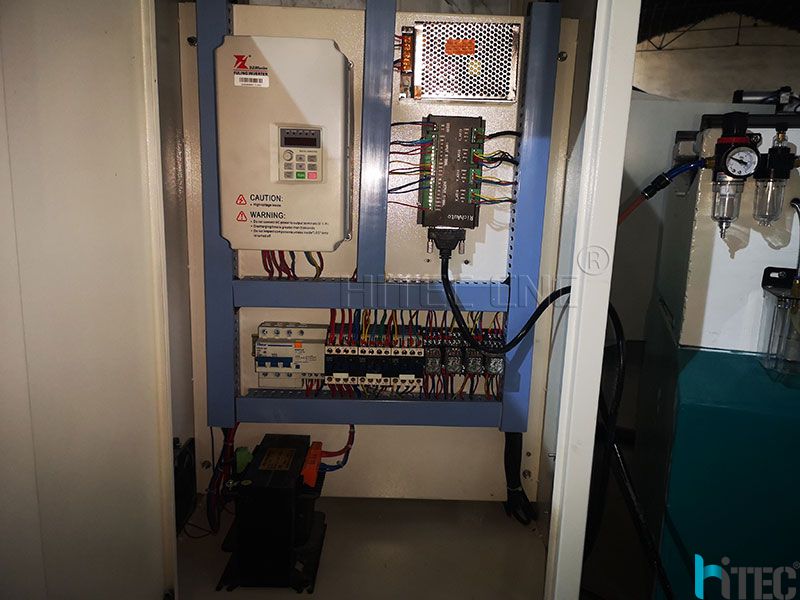 5. Yako Driver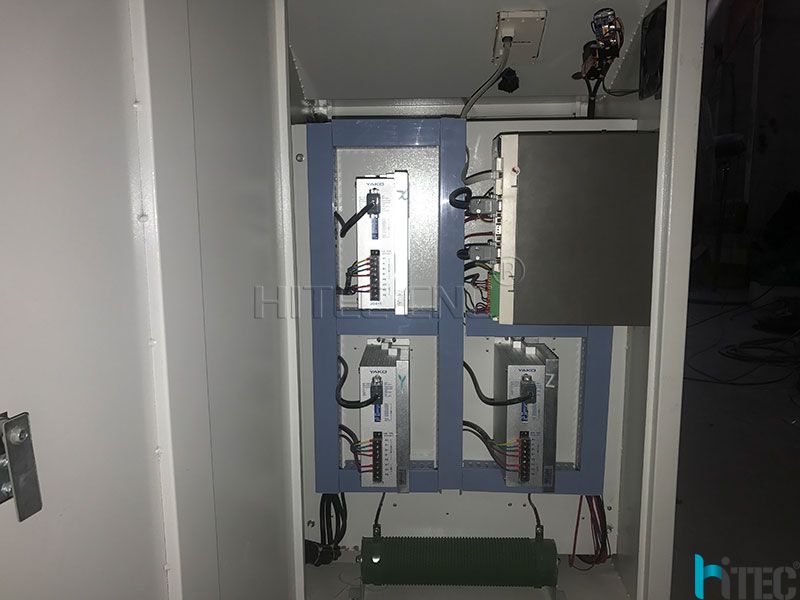 6. Posipioning Device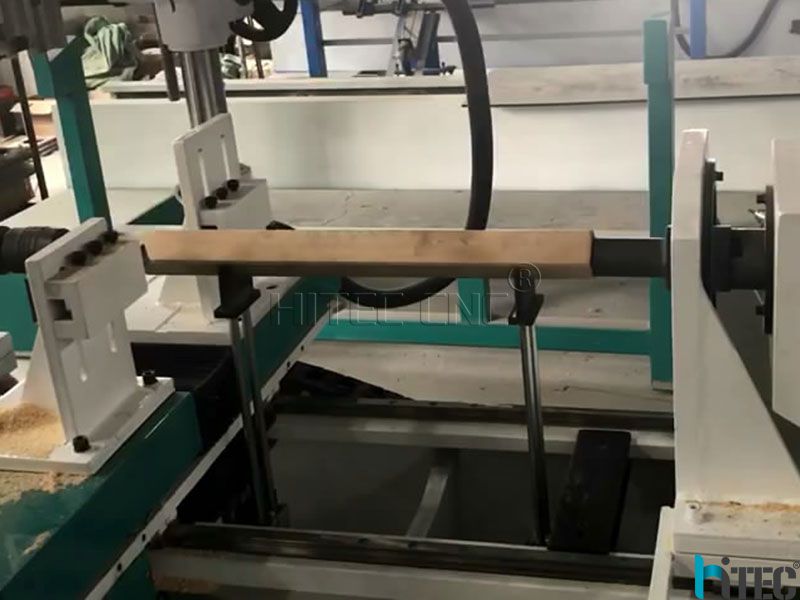 7. Necessary Parts for 4axis cnc wood lathe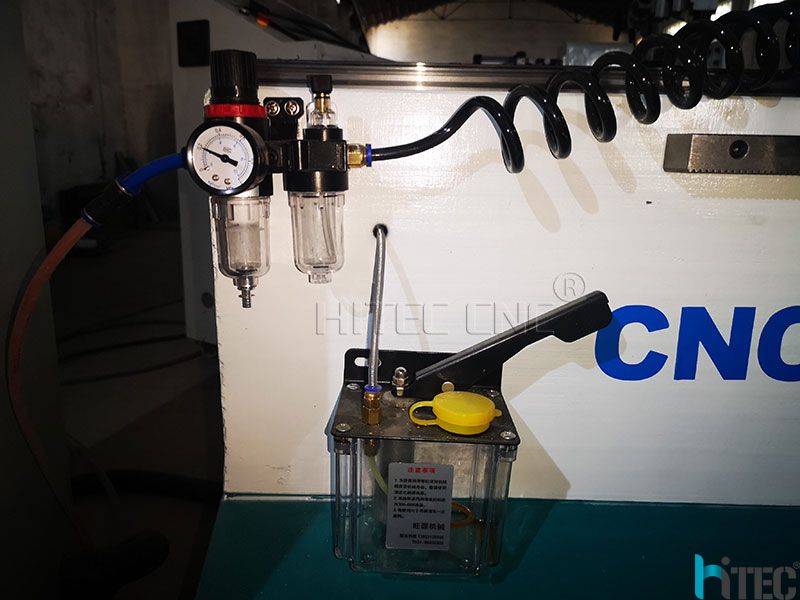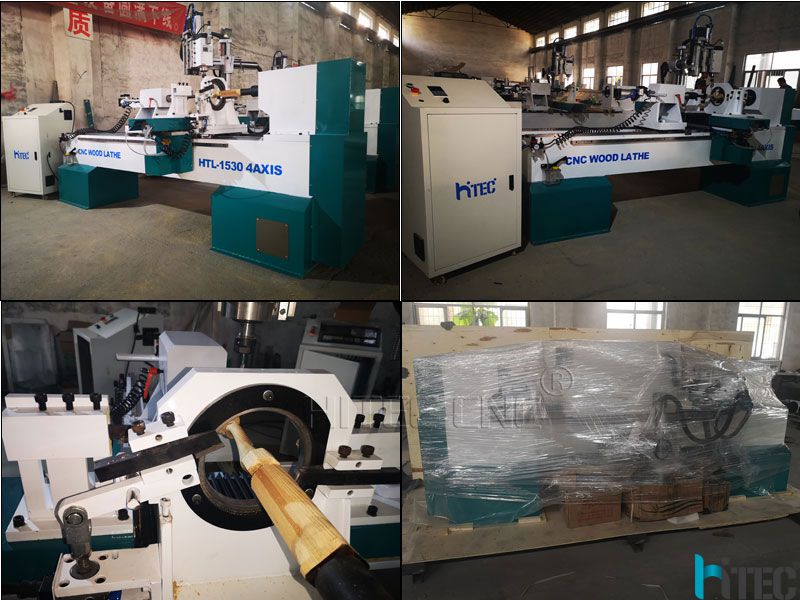 Most Advantage Of

Cnc Wood Turning Lathe

Carving
1. This machine with one spindle, one chuck and one backlash. This model support upgrade to two chucks and two backlash. You can mount on material to two chucks and compelete the work piece simultaneously. One operator could run 2-3 pcs of cnc wood lathe at the same time for saving salary cost.

2. Most Advanced Material Loading Skill: When you load workpiece to cnc wood lathe, you do not have to fix workpiece on the chuck, then get the other edge of workpiece to find the center. And we loade the workpiece to machine, machine 4 points could help to find the center. And it only takes 3 seconds for whole material loading material, with higher precision then auto loading. When you process larger diameter vase, you could use auto cutter and adjustable air-cylinder, this improve the workpiece surface finish and last the cutter life time. The center supporter fix workpiece center when it is under the condition of self weight. This workpiece center fixing way is with higher precision.

3. Easy Programming. Usually, programing is the important step before working, and this is also a time spending work.HITECCNC wood lathe program assit you to reduce this time and improve working efficiency for more benefit.Tianjiao programing could be processed with photo. When photo is taken then scan, then could get into programming automatically. And you can measure and change size in the PC directly.
Customer Feedback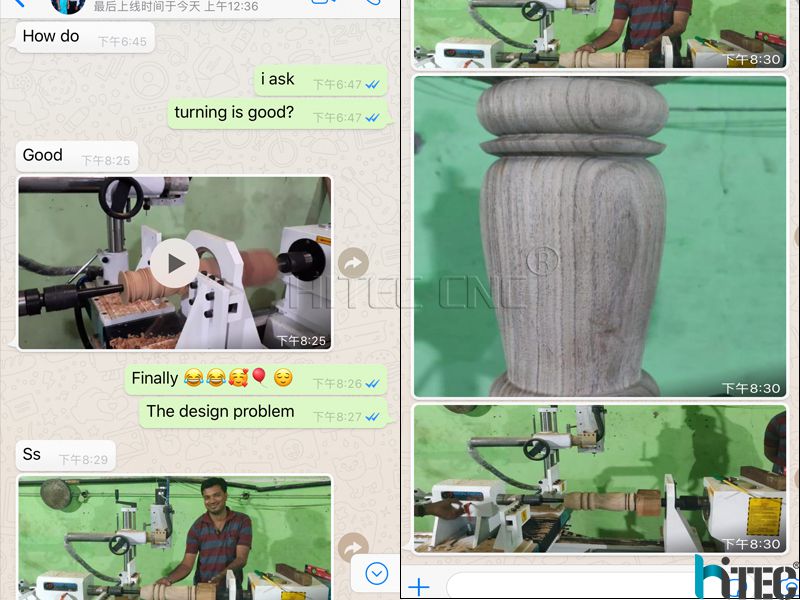 PS: Some Customer want to make the small wood crafts by cnc machine, we also support mini cnc wood lathe with cheap price, welcome inquiry.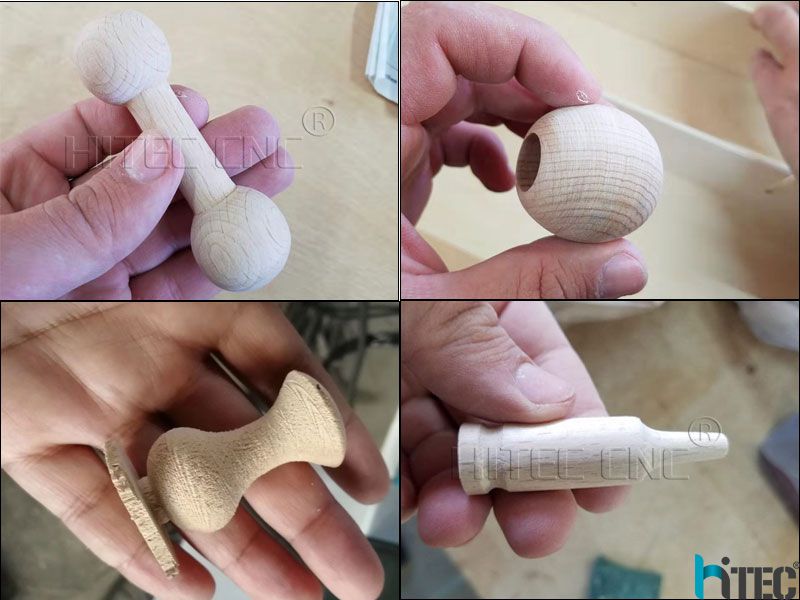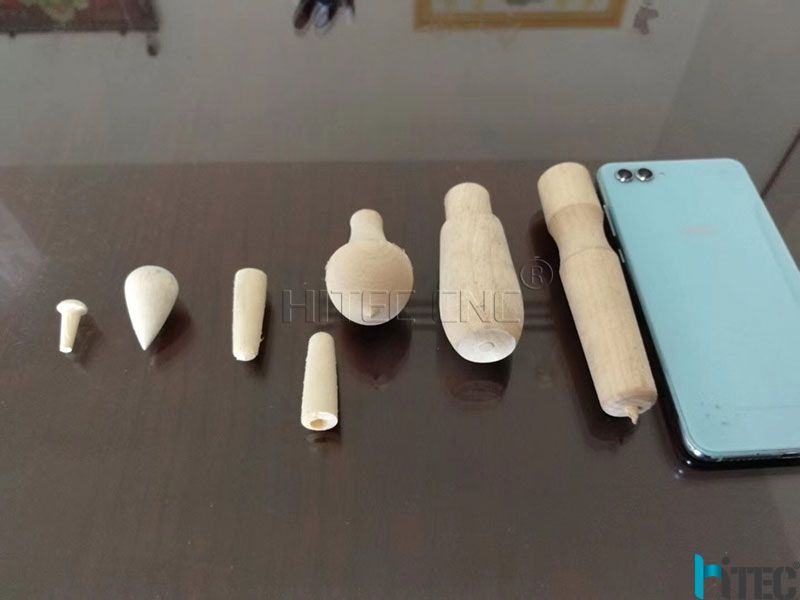 Tag: cnc wood turning lathe cnc wood lathe wood lathe wood turning lathe wood lathe for carving 4axis cnc wood lathe 4axis cnc wood turning lathe 4axis cnc wood turning lathe carving