Affordable Wood CNC Router Machine HTM1325 MDF Cutter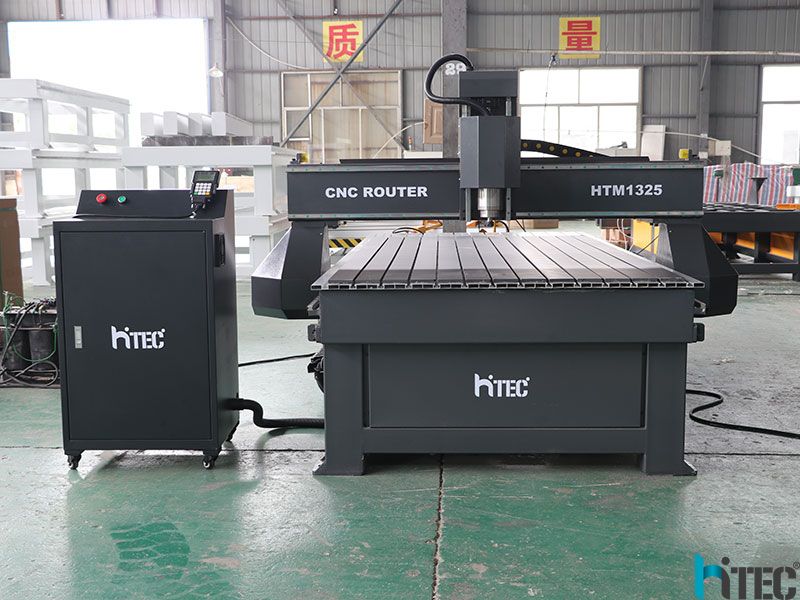 Advantge of HTM1325 wood cnc router
1. Equipped with the DSP A11 control system, it is easy and continent to operate and use.
2. With the thicker and bigger welded steel tube frame, it is also suitable for engraving stone and hard work piece.
3. Adopting Leadshine motor and driver, it can achieve fast and stable processing of the machine.
4. With Changsheng water cooling spindle, it has the features of low noise, good cooling effect, long service life, etc.
Application of cnc router
Wood Furniture Industry: Wave Plate, fine pattern, antique furniture, wooden door, screen, craft sash, composite gates,cupboarddoors, interior doors, sofa legs, headboards and so on.
Advertising Industry: advertising identification, sigh making, Acrylic engraving and cutting, crystal word making,blaster molding,and other advertising materials derivatives making.
Die Industry:A sculpture of copper, aluminum, iron and other metal molds, as well as artificial marble, sand,plastic sheeting,PVCpipe, wooden planks and other non-metallic mold.
Relief Sculpture and 3D Engraving & Cylindrical object.

Features introduction of wood cnc router
1. Z axis feeding height 200mm
2. Square tube welded steel frame structure-8mm thickness
3. T-Solt table+PVC
4. X axis rack and pinion drive, Y axis 2 way rack and pinion drive and Z axis 2510 Ball
screw
5. X, Y, Z axis Taiwan square rails PMI
6. 450B stepper motor and MA860H Leadshine driver or servo motor and driver
7. 3.0KW water cooling spindle and 3.7kw Fuling inverter, other spindles are optional
8. DSP control system
Parameters
Brand Name

HITEC CNC

Description

Parameter

X,Y Working Area

1300*2500*200mm

Z Working Area

200mm

Table Size

3500*1800mm

Resolution

0.01mm

Lathe Structure

Seamless welded steel structure, better than cast iron one

X,Y Structure

Rack and pinion, gear drive,
Taiwan Hiwin square guide rails

Z Structure

Taiwan TBI rolling ball screw,
Taiwan Hiwin square guide rails

Max. Idling Speed

60m/min

Spindle

3.0kw Water cooling spindle

Spindle Speed

0-24000r/min, variable speed

Working Voltage

AC380V/60Hz/50Hz

Motor and driver

China leadshing stepper motor and drivers

Command

G code (HPGL,U00,mmg,plt)

Operating System

DSP A11

Diameter of Cutter

φ3.175-φ22

Cooling Mode

Water-cooling

Dust-collect Function

Yes

Work Holding

T-solt table+PVC

Price Range

3500$-4200$
Details Parts Picture
1. Safe and clear spindle cover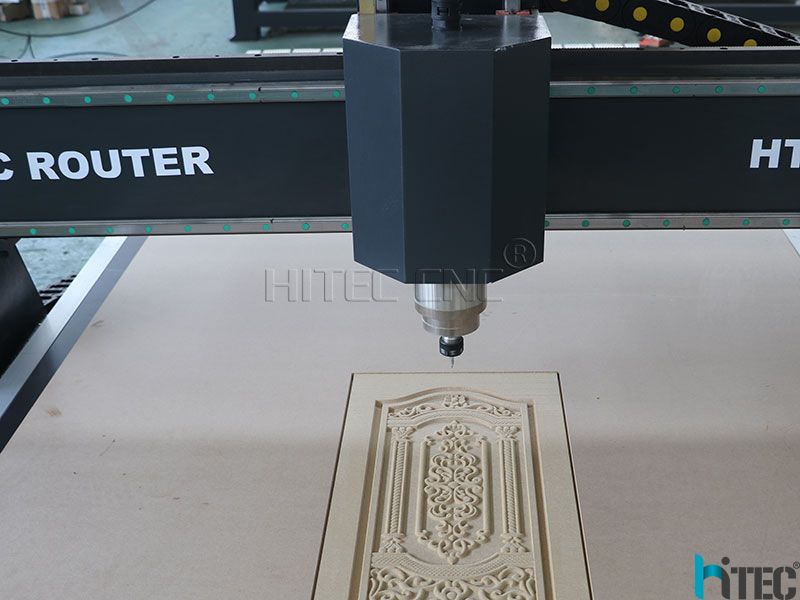 2. DSP A11 Control system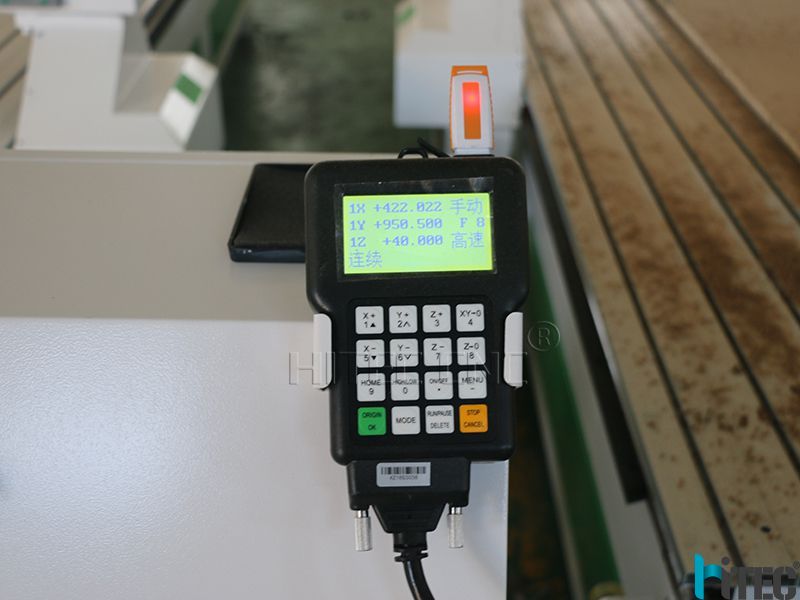 3. Fuling inverter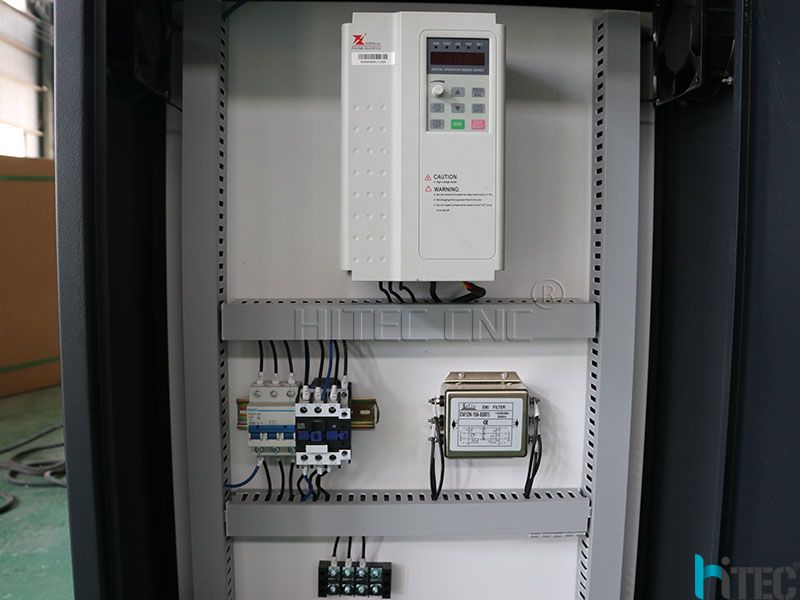 4. Tools Sensor for cnc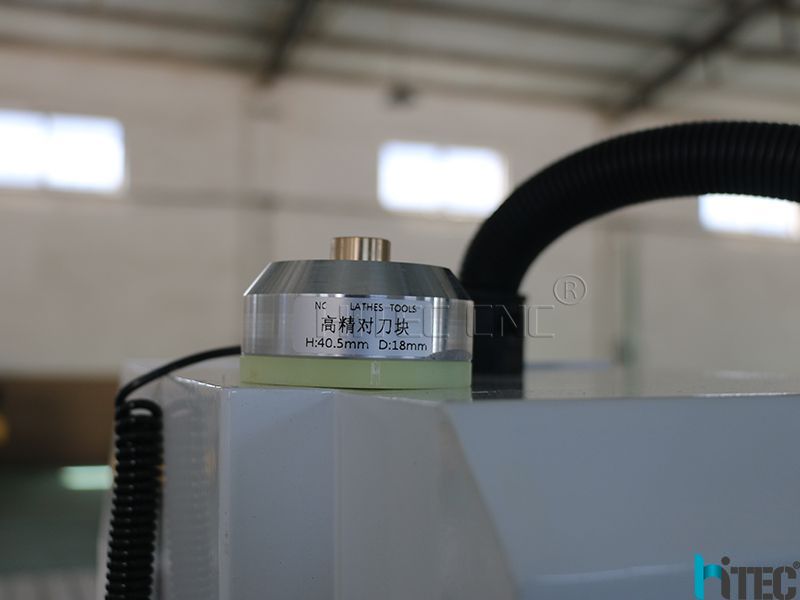 Wood Router HTM1325 Samples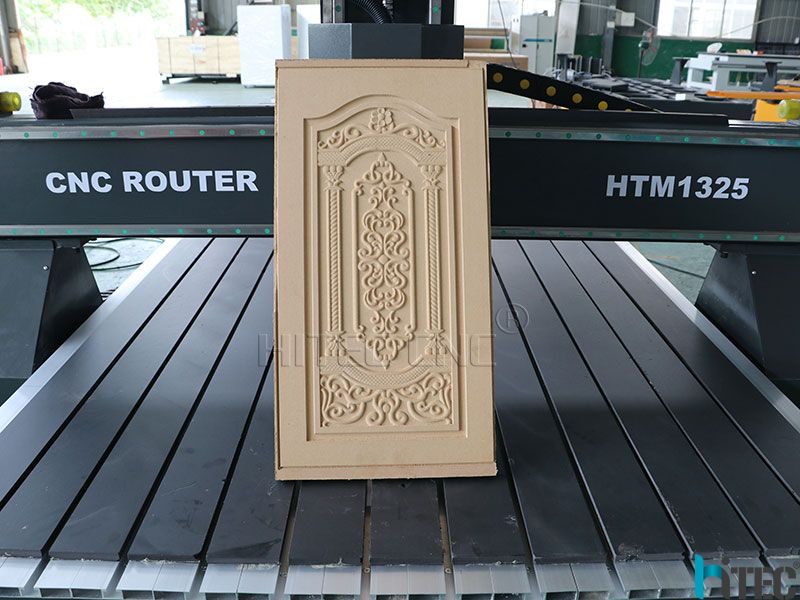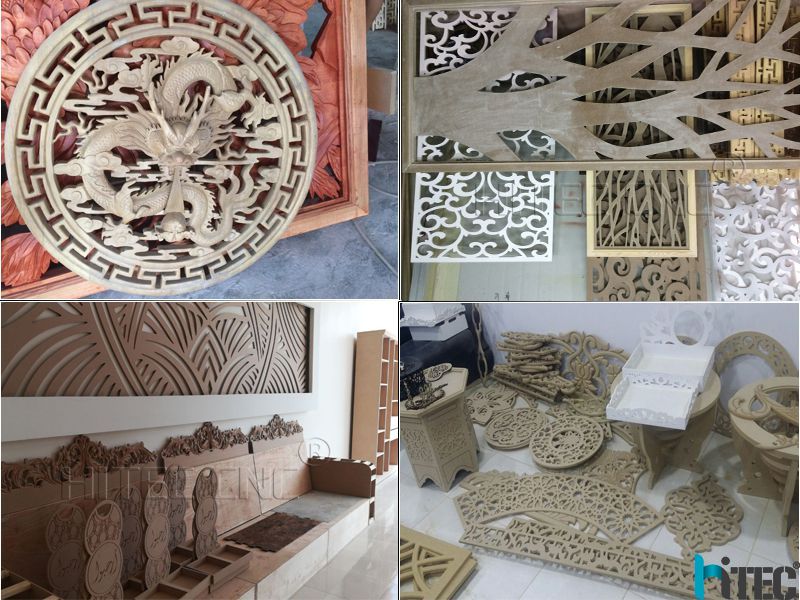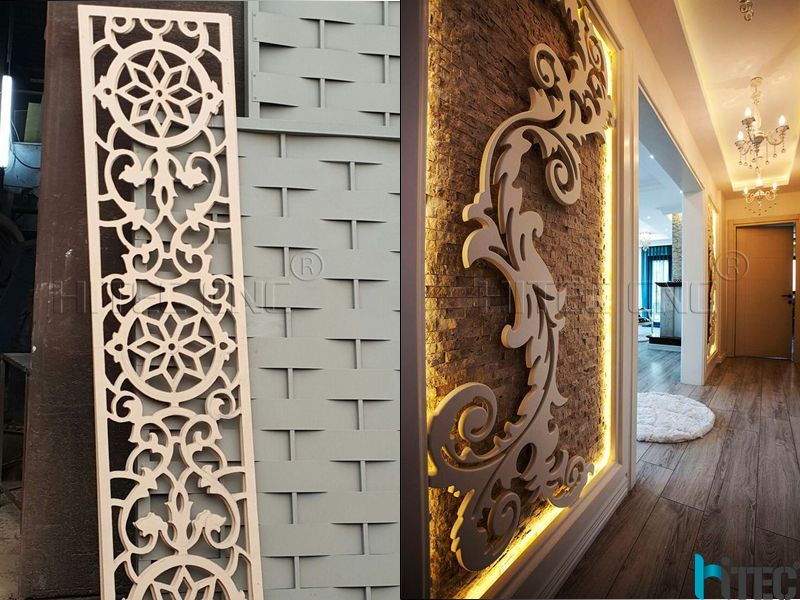 Package of cnc router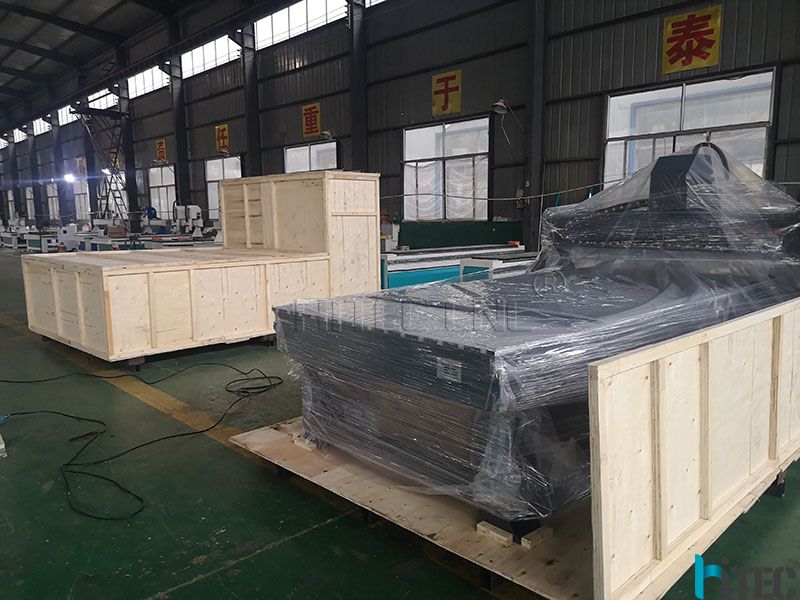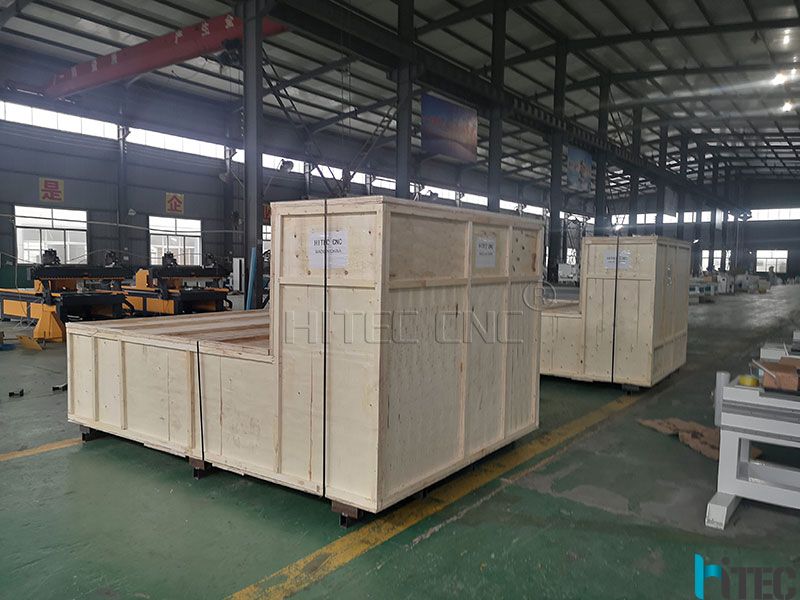 Tag: wood router cnc router wood cnc router cnc router cnc router machine cnc router HTM1325 mdf cutter cnc