Many

CNC

users are interested in cutting aluminum in order to make plates or other projects.
Aluminum Composite Panel (Dibond) customize sign fabrication offers elegance and beauty unique to your design. Offering sign letters and cuts to various sizes for any business that needs to outsource their cutting work. We offer in-house cutting for faster turnaround time. Using CNC router cutting technology, your design comes to life and is cut to perfection.
A CNC router, however, has a spindle operating at a much higher rate of speed than a typical mill. They are primarily used for cutting wood materials in operations such as rounding edges, slot cutting, or lettering.
Although it might not always be expressly mentioned, CNC routers are capable of cutting aluminum, in general. In the following, we'll take a closer look at how this is possible and review a few tips that'll make it easier.
First, let's take the opportunity to explain that, here, "cutting" refers to both the separation of an aluminum sheet into two or more pieces as well as slotting or making pockets into an aluminum plate. Basically, we are referring to the removal of material from either aluminum sheets or plates. This is done through the use of an endmill cutting bit.
Machining aluminum with a

CNC router

should be possible with most any CNC router. By matching the material with the appropriate endmill bit and feed rate, you can make cutting aluminum a breeze.
Always make sure to read your particular machines instruction manual fully and have a working knowledge of your equipment. Depending on the manufacturer, cutting aluminum might void your equipment warranty, so take special note of manufactures specifications.

You can cut aluminum with a router. The router needs to be set up with lubricant spray and the vacuum pump cannot be one with graphite vanes - if the lubricant sucks through the vacuum to the pump and gets on the vanes, they are toast. Routers are not really made for cutting metals, however, the key word above is "can." For working metal, it is better to get a mill, as they are engineered for metal work in terms of feed rates, rotation speeds, adequate lubricant flow, recycling lubricant, etc. Hold downs are usually mechanical using t-channel (rather than vacuum, as is typical on CNC routers). Routers' rotation/hp ratio are typically best at higher rotational speeds (like 18,000 to 21,000 RPM), which are way higher than those normally used for metals. I have been doing aluminum on my CNC router and it's not as much fun as my machine shop owning friends running things on their CNC mills. It's way more "copey." It works, but I am currently looking for a used CNC mill so that I have a professional setup to do this sort of work - or will farm it out. That's my take.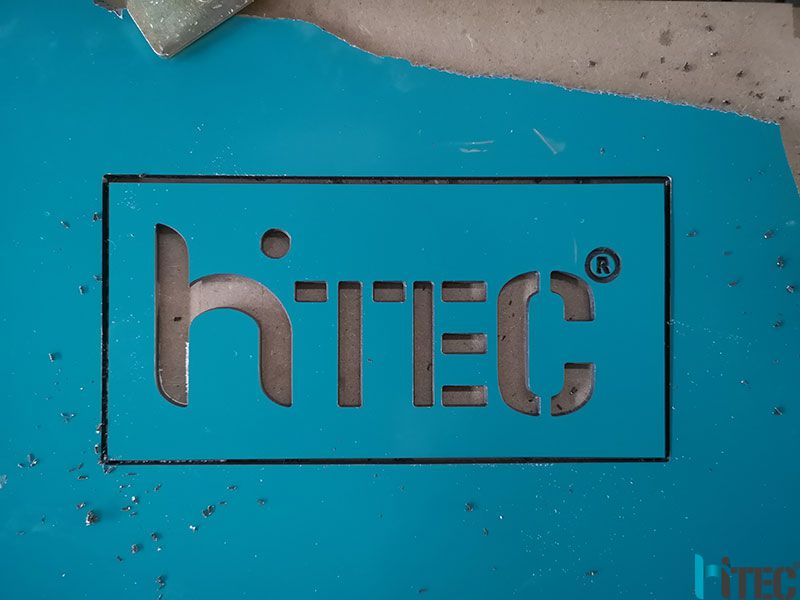 Tag: cnc router cnc router cut aluminum aluminum cut cnc router cnc cnc cut aluminum router cut aluminum