cnc router application in woodworking industry
why customer should buy a cnc router,because the

cnc router

can help them a wide range of process areas we can accommodates all standard sheet sizes and an endless supply of CNC machine options, you can ensures that all woodworking needs are met.Also it will be able to greatly expand the capabilities of your shop, reduce labor hours, improve efficiency, and become more competitive in your market.
Today let Hitec cnc clearly for you,what kind of woodworking industy can used by

cnc router

.

1
.Advertising sign, logo making, acrylic cutting, plastic molding, engraving on a variety of advertising decorative products materials
.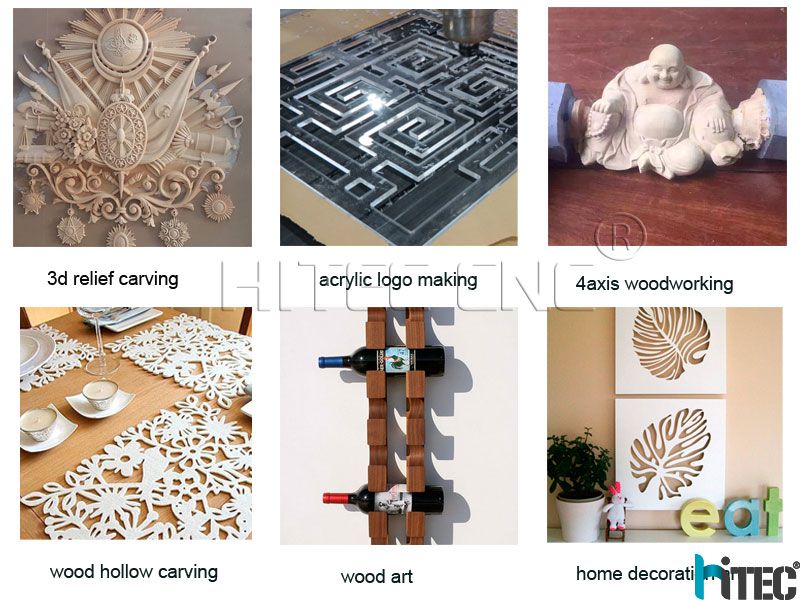 Hot sale advertising cnc router in the market as follows
2.

Woodworking cnc router

industry
3D stencil technology, wave board processing, wooden door (such as a cabinet door, non- paint door etc.) panel furniture, MDF, solid wood furniture, sculpture, wood art murals sculpture, non- paint carved doors and all kinds of man-made sheet open material production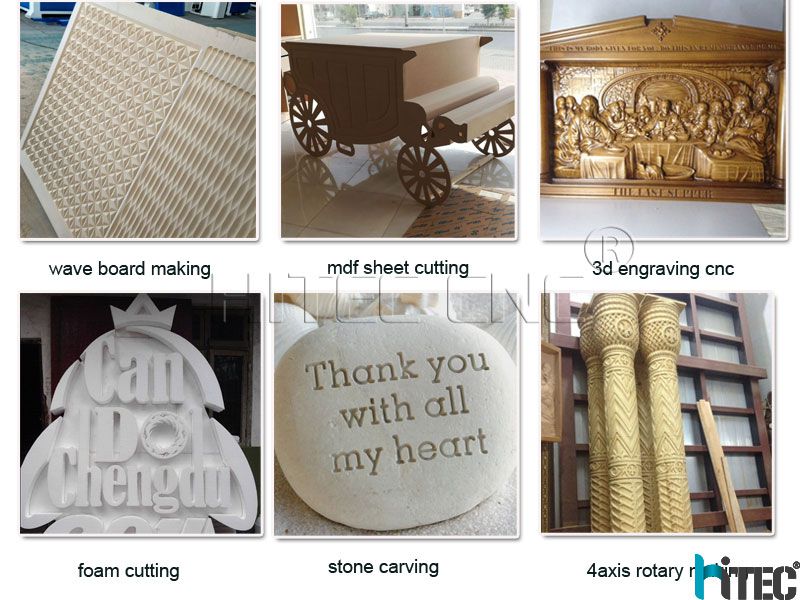 These

cnc routers

fetures
1.More accurate, more intelligent, more humane, more user-friendly, easier to use, more durable!
2.High efficiency:Multiple spindle motor work separately, saving tool changing time, can complete large scale product processing.
3.Advanced automatic tool changer, without manual intervention, the program automatically executes
4.Transmission speed: Double axis with helical rack rotation, fast speed, high efficiency, traveling speed can be 40 meters / minute.

Hot sale

woodworking

cnc router in the market,
Customized panel furniture production line

ATC CNC ROUTER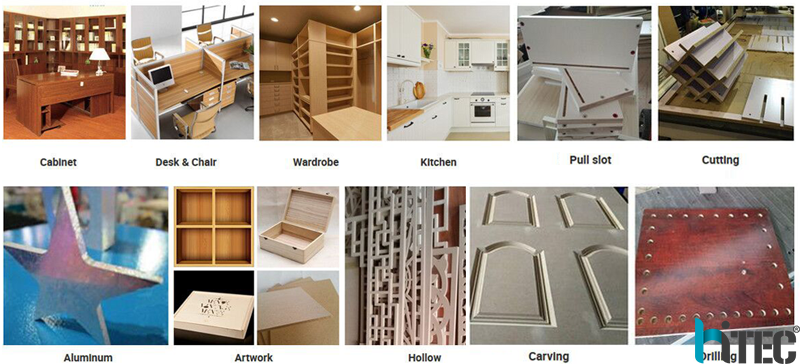 This machine widely used for

kitchen cabinet door,

office furniture,hotel furniture,also it can making lock holes or engrave patterns on solid wood doors, composite gates, cupboard doors, interior doors, sofa legs, headboards, antique furniture and other panel furniture.
Decoration Industry:it is applicable to engrave various decorative patterns on the surface of decorative paintings, screens, three-dimensional wave boards, and acoustic boards.
Musical Instrument Industry:it is suitable to engrave decorative patterns on the head of musical instruments, or to process the semi-finished guitars. It also can make three dimensional curved surfaces

Hot sale furniture production line cnc router in the market.
Any enquiry of the cnc router,feel free to contact our
HITEC CNC ROUTER
.
Tag: cnc router cnc router application woodworking cnc router