HTF3015GAR Fiber laser cutter with rotary shipping to USA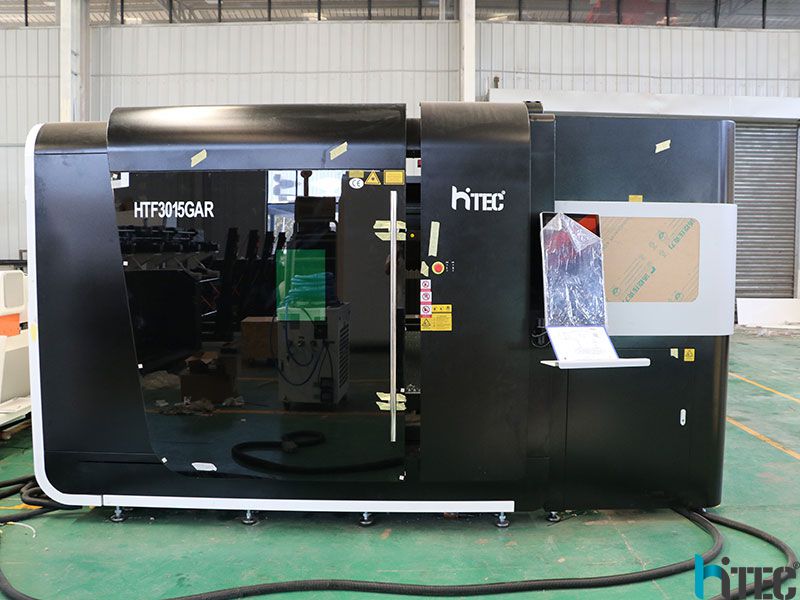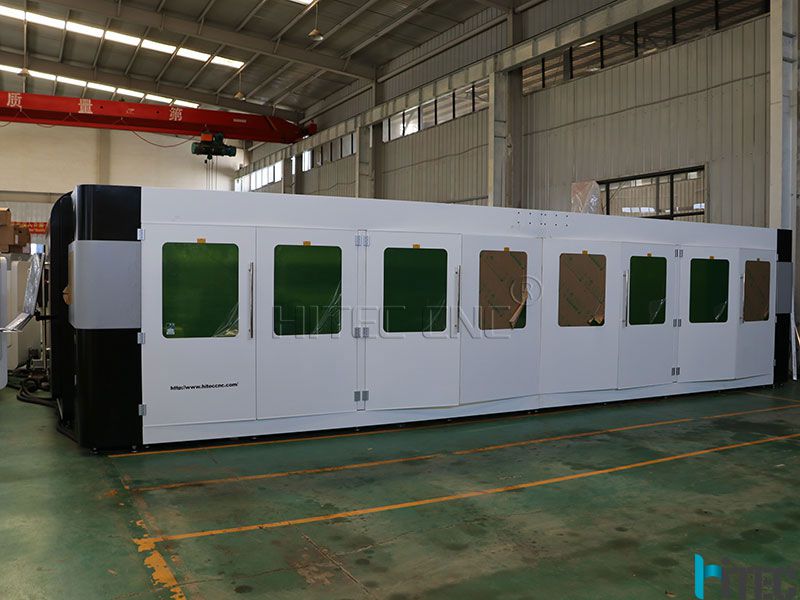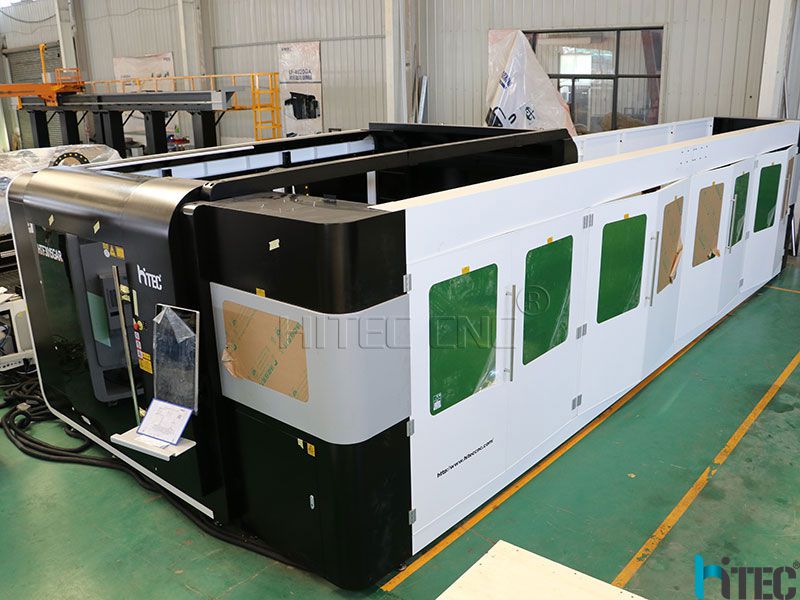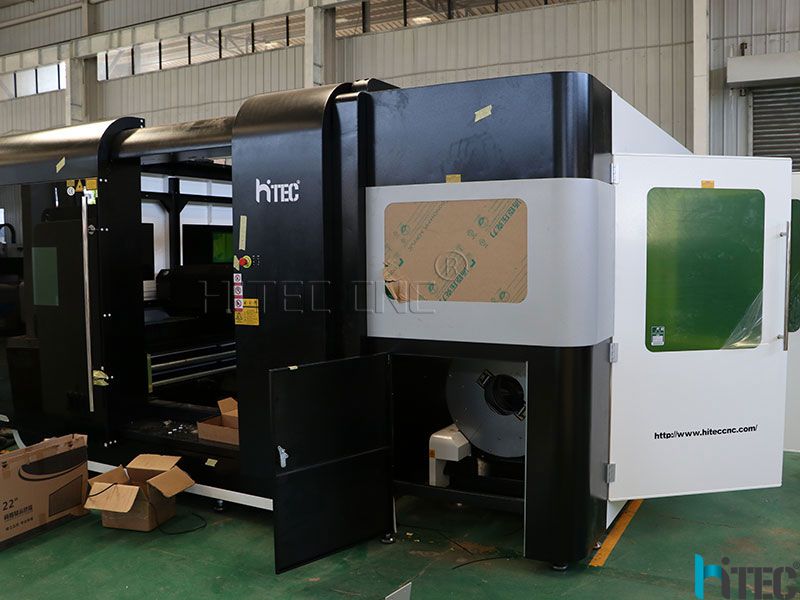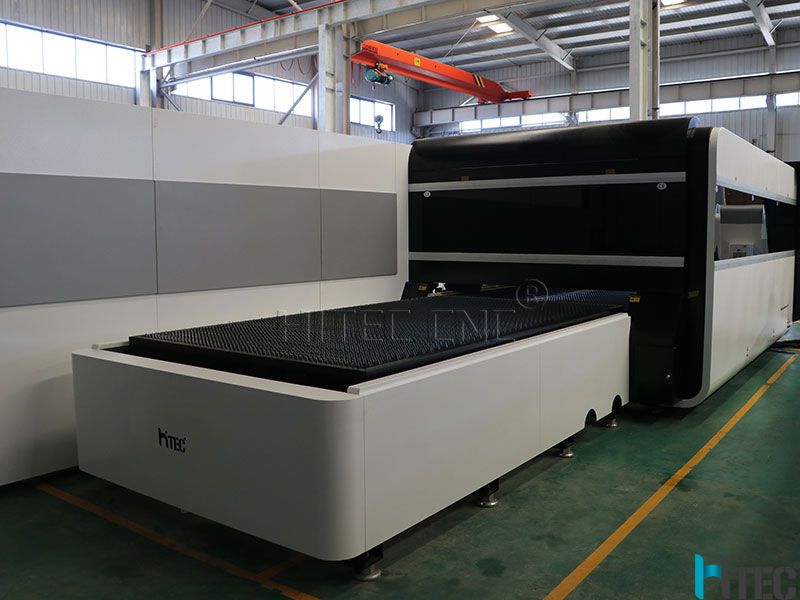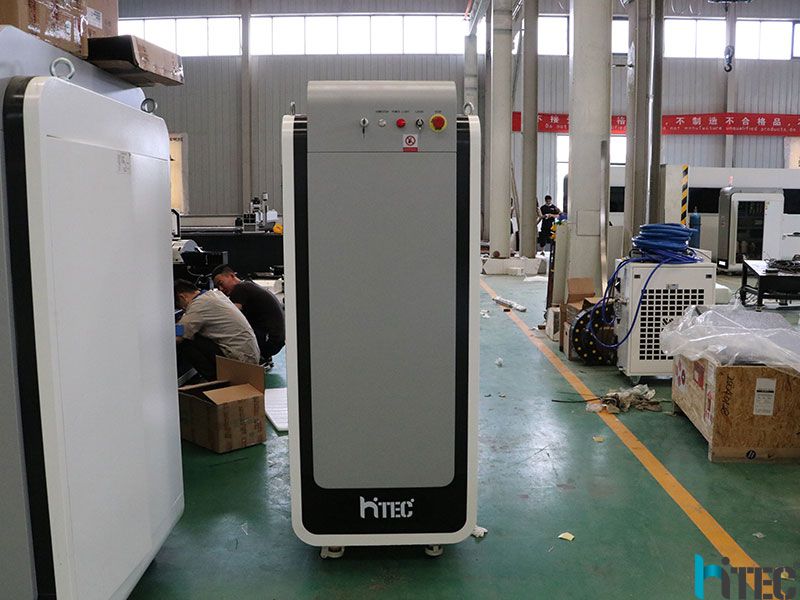 Application materials: This kind of machine is widely used high speed cutting for a variety of metal sheet or pipe , such as stainless steel, carbon steel, galvanized sheet, electrolytic plate, aluminum, steel, brass, alloy plate, rare metals and other materials.
Application industry: This kind of machine main used in kitchen appliances, electric control box, machinery and equipment, electrical equipment, lighting, posters, auto parts, metal processing.


1. The middle part of the two platforms are not in the same level, which can Save time for feeding and unloading material in short time.
2. Fully enclosed design can greatly reduce damage to the health from the laser, especially for those countries who strictly required to the environmental protection.
3. The exchange platform with heavy capacity can be placed 8-10 mm carbon steel plate. The table has universal balls. There is a sheet metal clamping device beside the table, which can firmly fix the materials on the table to avoide workpiece movement.
4. If it was powered off or the chain was pulled off , the platform can be pushed in by hand. At the same time it has anti-collision protection device on the left side of the machine to protect of the machine from damaging.
5. Working platform plate was made of a thickness of 3 mm carbon steel plate, the service life is long. it dosen't need the replacement in 8 months to 1 year.
6. The overall steel beam is very steel, the machine beam used a 17 mm thickness plate, and beam base's thickness is about 30 mm.
7. Dust cover is made of the fire-retardant materials.There will not be break and pull off with a long time use, at the same time it can prevent the spark burning.
8. Using the well-known brand of Taiwan YCC helical rack, Taiwan's silver (HIWIN) 30 rail, Germany's Siemens electronic devices, and Japan's Yaskawa drive motor to ensure the accuracy of the machine work.
9. Faster Acceleration , repeated positioning accuracy is about 0.03mm,and its cutting accuracy can reach 7-8 silk.
Tag: HTF3015GAR fiber laser cutter fiber laser cutter laser cutter with rotary laser cutter shipping to USA