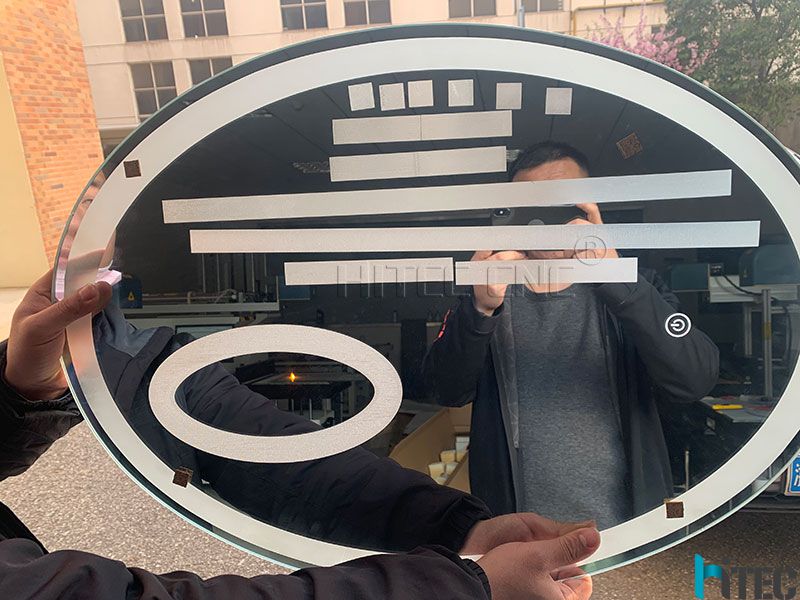 Reverse raster engraving
When engraving glass mirror, the

engraving

is carried out on the reverse side. The laser will remove the mirror coating to reveal a look through effect on the mirror side. You'll need to 'mirror' / reverse the file you're working with so that it appears the correct way when looking into the mirror. Be sure to let us know the artwork has been reversed prior to sending.

We will not know exactly how the laser reacts to your glass mirror sample until we test it. You will need to supply us with a sample. The thickness of the reverse coating differs depending on the type of mirror you supply meaning we will need to make sure the laser power is high enough to completely remove this coating. We usually test with a lower output and increase as necessary.

Deeper engraving unachievable.
Because glass mirror is such a hard material it isn't possible to achieve any depths beyond a surface marking.
Tag: laser engraver laser engrave mirror laser engrave mirrors mirror laser engraving