4x8ft CNC wood router for sale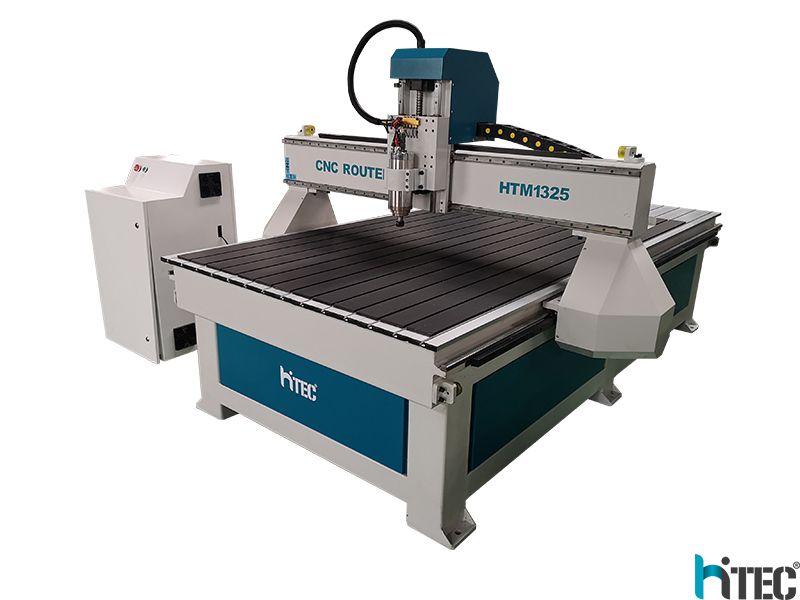 Advantages of 4x8ft CNC wood router

1. The machine's body is strong, high-precision, reliable and durable.
2. Imported high-precision ball screw, which moving smoothly, to ensure the machine's high precision.
3. High-performance drive motor to ensure the machine's high speed and accuracy.
4. Perfect design, top quality accessories, to minimize the machine's failure rate.
5. Breakpoint specific memory to keep the carving status when power off, processing time forecast and other functions in case of the accidental power outages.
6. 2 motors for Y-axis, high speed.

Applications of 4x8ft CNC wood router

1. Furniture: wooden doors, cabinets, plate, office and wood furniture, tables, chair, doors and windows.
2. Wood products: voice box, game cabinets, computer tables, sewing machines table,instruments.
3. Plate processing: insulation part, plastic chemical components, PCB, inner body of car, bowling tracks, stairs, anti bate board, epoxy resin, ABS, PP, PE and other carbon mixed compounds.
4. Decorate industry: Acrylic, PVC, MDF, artificial stone, organic glass, plastic and soft metals such as copper, aluminum plate engraving and milling process.

Features of 4x8ft CNC wood router

1. Lathe bed adopts strong welded steel tube to avoid distortion.
2. Y axis adopts double motors to keep stable moving.
3. High accuracy Rack Rail travel method with high speed.
4. Imported Square Liner Rail,high accuracy,heavy burthen.
5. Advanced international technology vacuum with double cavity.
6. Humanization Design of lathe bed vacuum and easy working.
7. Intelligent protecting working fable.
Parameters
| | |
| --- | --- |
| Brand | HITEC CNC® |
| X,Y,Z Working Area | 1300*2500*200mm |
| Working Voltage | 380V/3PH/50Hz(Can Be Customized to Meet Different Country's Requirement) |
| Control System | WEIHONG DSP NK105/A11 DSP |
| Spindle | Changsheng Water Cooling Spindle |
| Spindle Speed | 0-18000RPM |
| Inverter | 3.7KW Inverter |
| Drive Motors | Stepper Motor and YAKO 2811 |
| Frame | New Type Heavy Duty Body |
| Lubrication | Manual Lubrication System |
| Gantry structure | Steel Gantry |
| Spray/ Flume | Automatic Oil Mist Cooling |
| X, Y Structure | ABBA/PMI 20# Guide Rails |
| Z Structure | TBI Ball Screw Ball Screw Transmission |
| Tool Sensor | Semi-Automatic Tool Sensor |
| Limited Switch | Japan Omron Limited Switch |
| Wire | High Soft Shjeld with Copper Wire to Protect Against Static Electricity |
| Price Range | $3,600-$4,500 |
Samples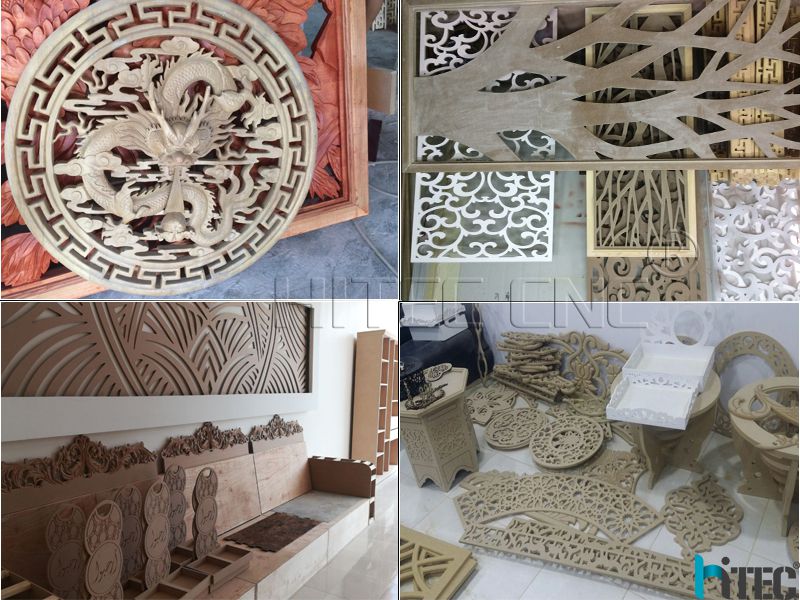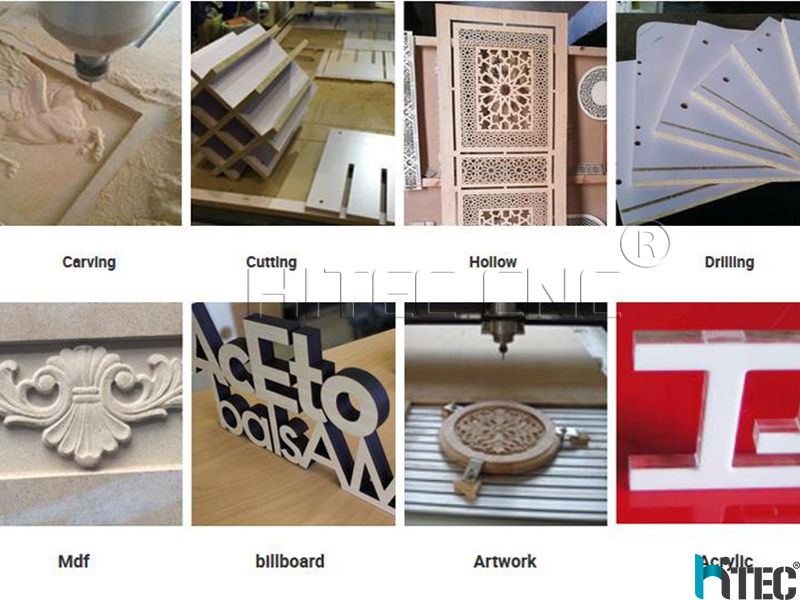 Details Parts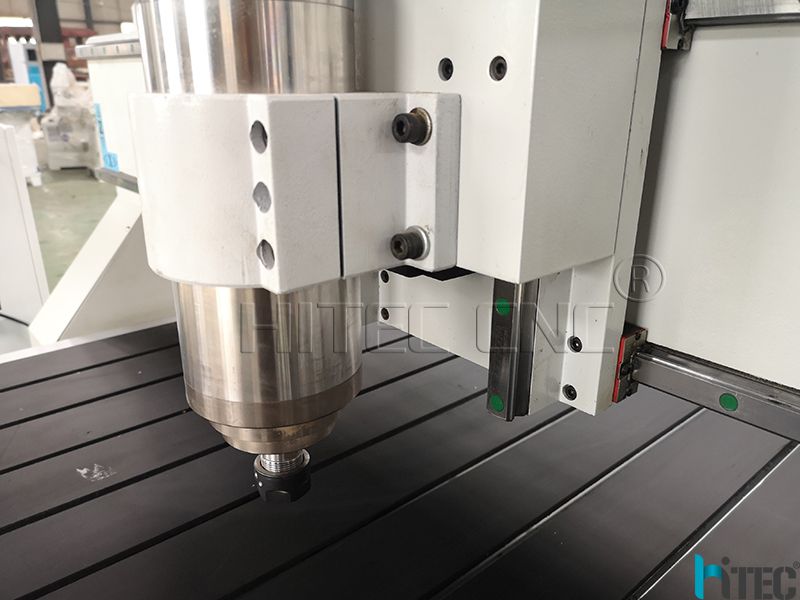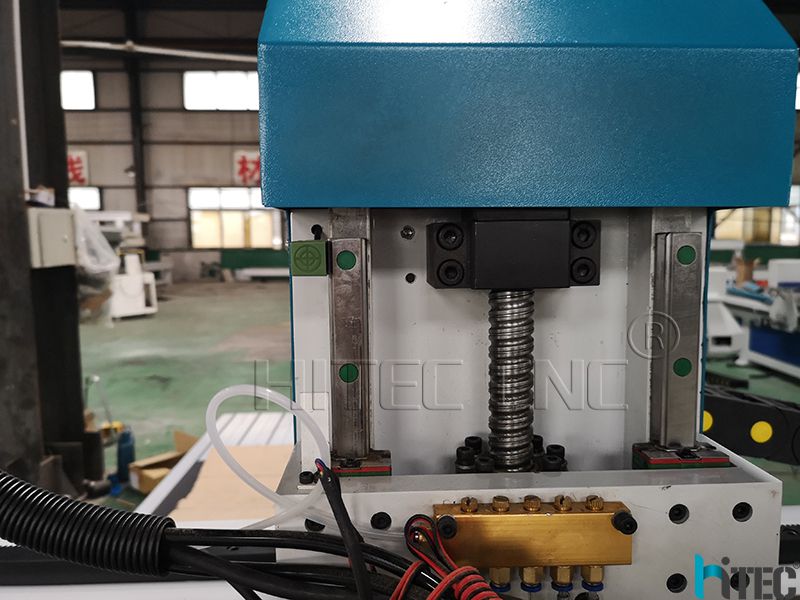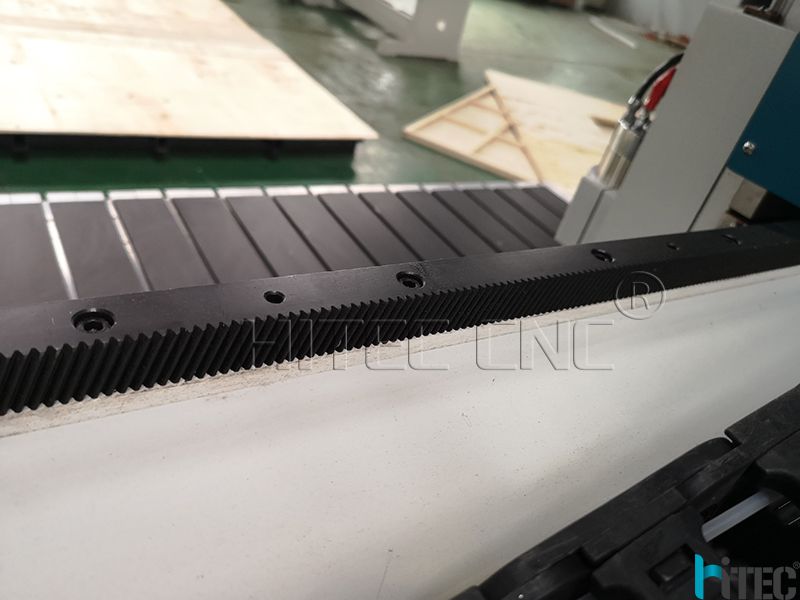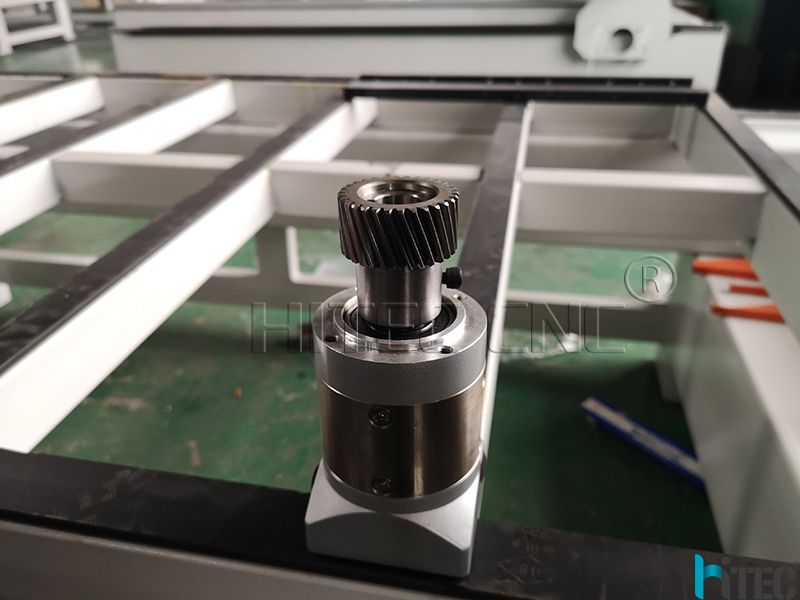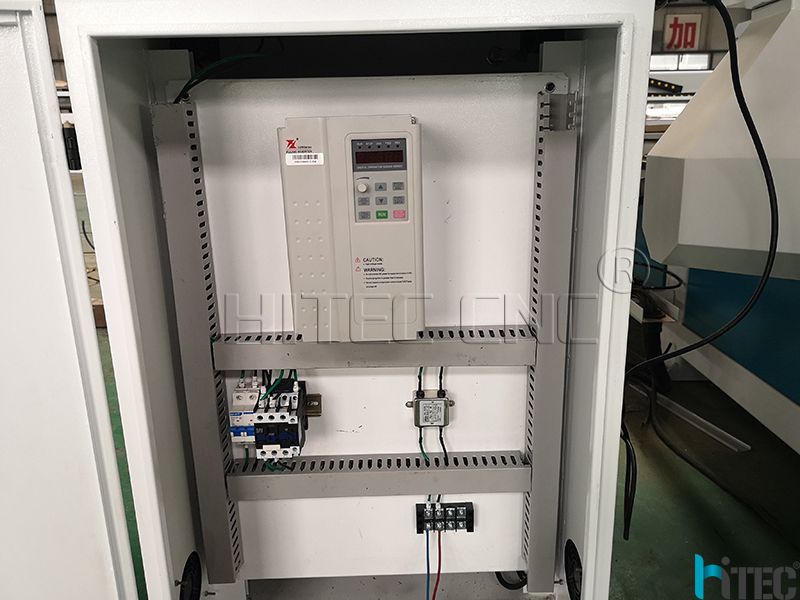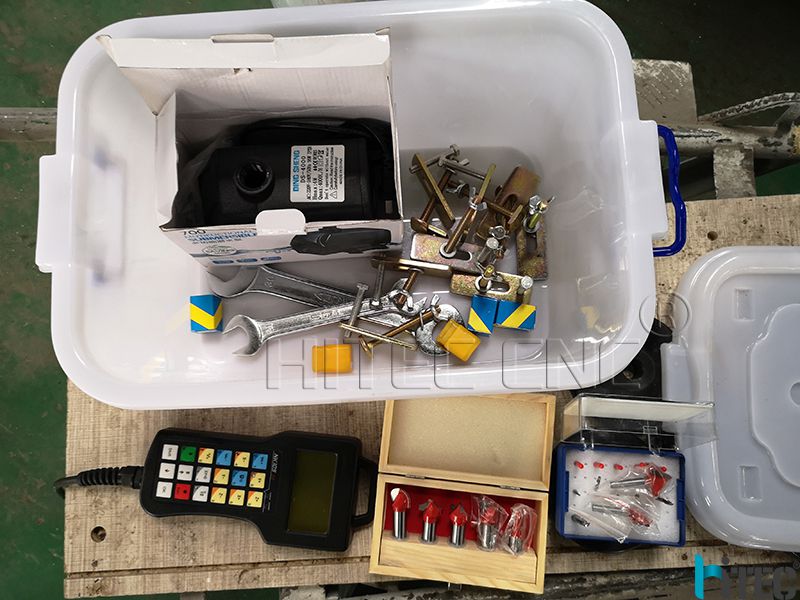 CNC wood router Machine in factory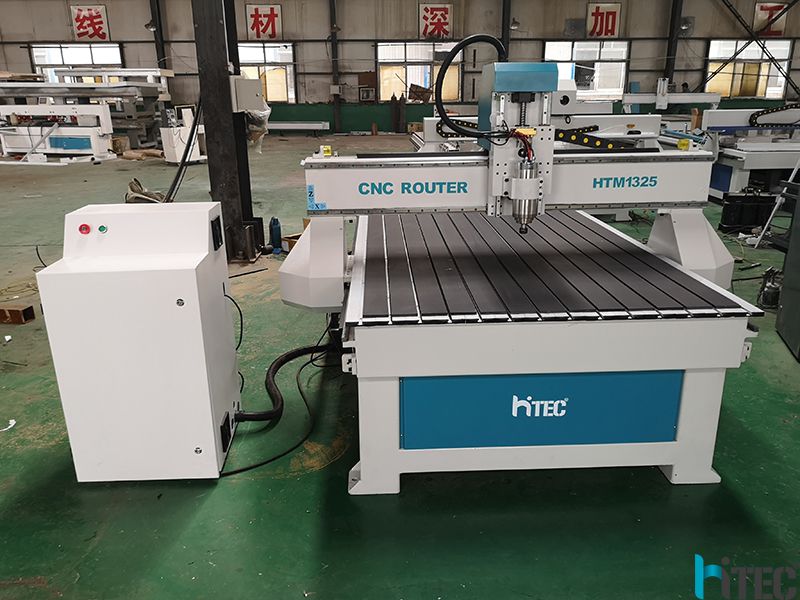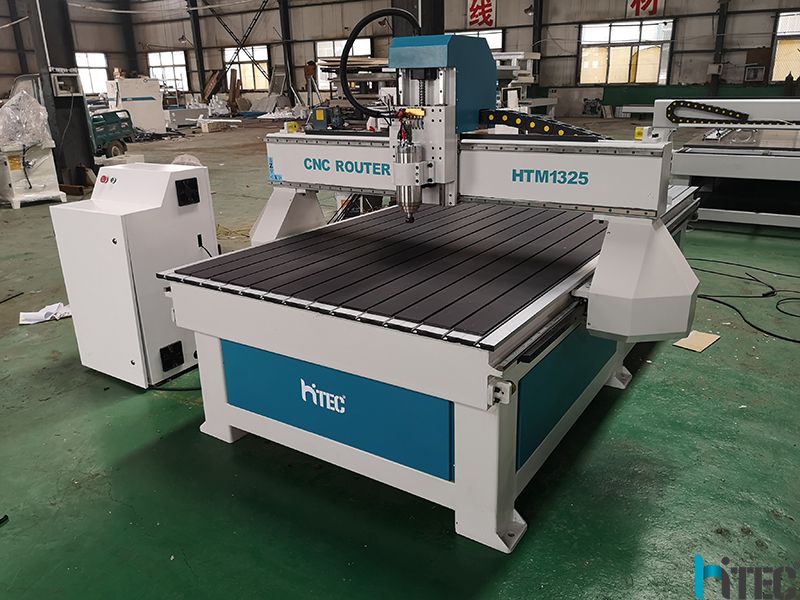 Wooden box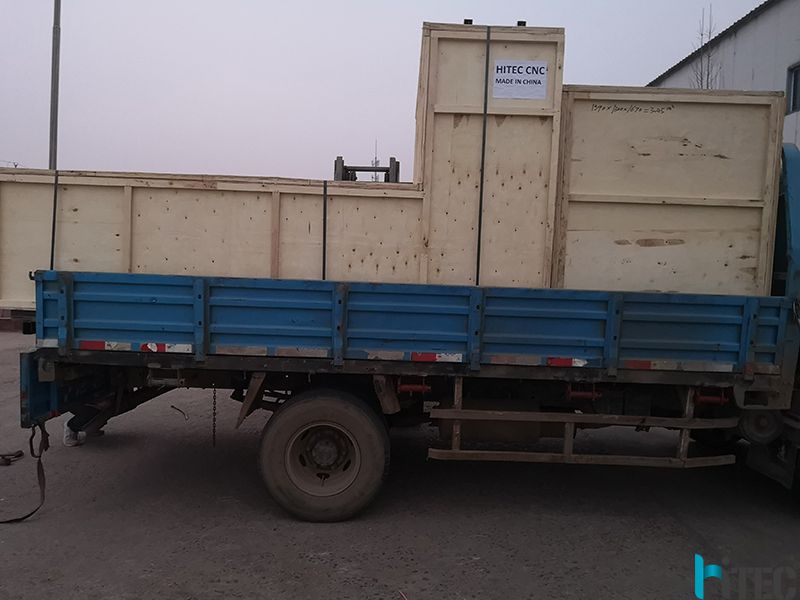 Optional Parts
1. Rotary device(4th axis).
2. 200mm/300mm/400mm/500mm for Z axis.
3. 3KW water-cooling spindle.
4. NCstudio/DSP control system.
5. Stepper motor(Japan Yaskawa servo, Taiwan DELTA servo for choose).
6. Automatic tool changer(ATC).
7. Dust collector.8. Vacuum pump.
Tag: CNC wood router wood router cnc router router cnc 4x8ft CNC wood router for sale cnc wood router for sale cnc router for sale cnc router cnc for sale